England's Ben Youngs on the four-year emotional roller coaster of his sister-in-law's miraculous recovery from cancer
Tiffany Youngs was last month given the extraordinary news that her cancer was in remission, and now Ben has travelled to South Africa with Eddie Jones' squad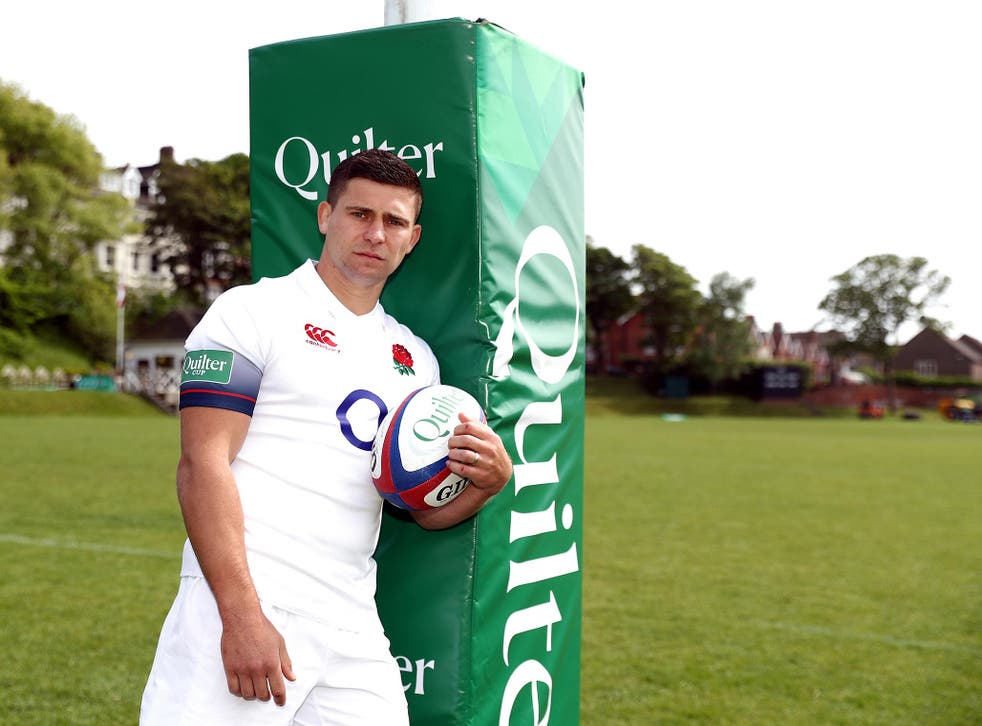 Twelve months after withdrawing from the Lions tour to New Zealand in the gravest of circumstances, Ben Youngs is preparing to face the Springboks comforted by a fresh perspective on life.
Youngs pulled out of Warren Gatland's squad in order to support his brother Tom, whose wife Tiffany had been told that the cancer she had fought for three years had become terminal.
It was news that compelled Ben to choose family over a shot at the world champion All Blacks, placing the sporting career that had been conducted alongside his elder sibling with Leicester, England and the Lions into context.
But having turned to alternative therapies, Tiffany was last month given the extraordinary news that her cancer was in remission. Now Ben has travelled to South Africa with Eddie Jones' squad, back on tour and poised to start Saturday's first Test at Ellis Park.
"It's just incredible. We have been blown away by the support that we've had," the 28-year-old scrum-half said from England's training base in Umhlanga, just outside of Durban. "We feel extremely fortunate that we got the news that we did and just hope it gives hope to anyone out there ... there is always hope.
"Anything like that, these life-changing events puts rugby in perspective for sure. I am overwhelmed and blown away by the news and the support of everyone in the rugby family and then outside as well. It has just been phenomenal. It has been an incredible roller coaster of a four years and it's amazing to come though the other side."
While Youngs' fortunes off the pitch have take a remarkable turn, he returns to an England Test team who are entering a delicate time under Jones, their head coach.
Three successive defeats – four including the recent non-cap international loss to the Barbarians – has heightened pressure amid a provocative warning from Wales boss Warren Gatland that their dismal sequence could soon stretch to six Tests.
Among the key battles that will shape the series is Youngs' duel with Faf de Klerk, the Sale Sharks scrum-half who has enjoyed a spectacular season in the Premiership.
"Faf has come into the Premiership and done extremely well for Sale in terms of pushing for the top six right until the end, he was a big part of that," Youngs said. "He's a player who is definitely in form. We've played against him this year so we're familiar with his strengths – and there are a few strings to his bow.
"He's a lively player with a good kicking game, but he's also smart and is happy to challenge the line. He's clearly a threat and I'm sure they be looking to use his running game off the big ball carriers they have. And having played in the Premiership, he'll be able to give an insight into some of us."
Join our new commenting forum
Join thought-provoking conversations, follow other Independent readers and see their replies