Gloucester given a French lesson by tough-tackling Biarritz blitz
Gloucester 31 Biarritz 41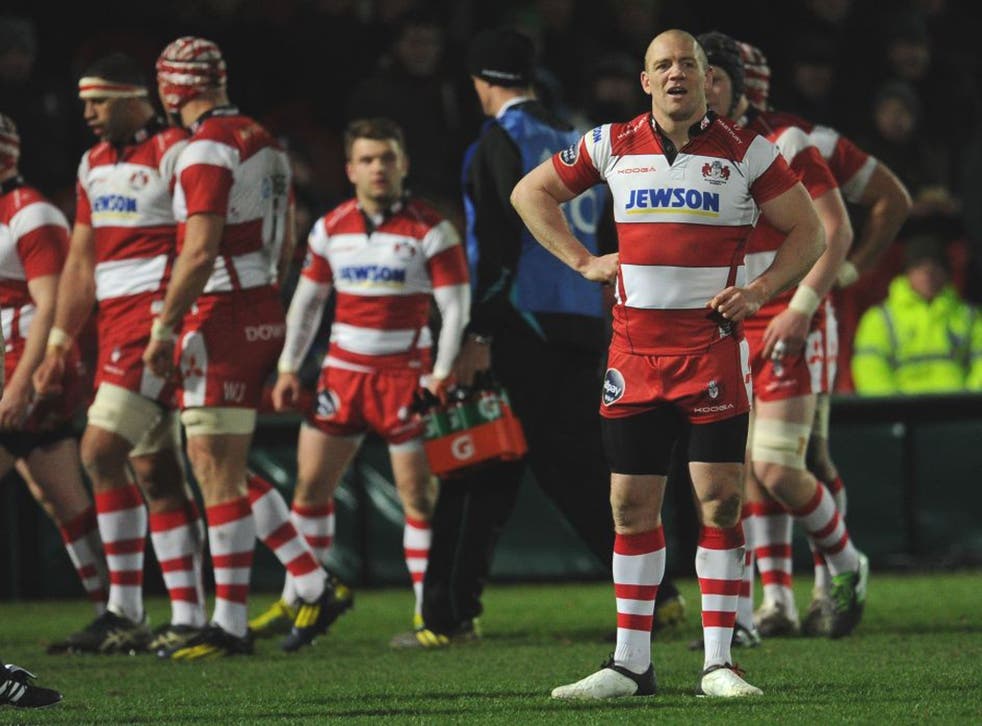 A week ago, Gloucester took on Harlequins in a Premiership foot race and ended up running the quickest side in the country off their feet. Last night, they ran head first into something very different: a Biarritz side armed with a heavy-duty tackling game and some express pace of their own in the aerodynamic shape of the United States international wing Takudzwa Ngwenya. It did not end happily for the West Countrymen, whose Amlin Challenge Cup campaign collapsed around their ears.
Biarritz, the reigning champions, are hardly the most enigmatic of French sides– all too frequently, their rugby is nowhere near interesting enough to qualify as mysterious – and when the marvellous scrum-half Dimitri Yachvili is not on duty, they are not among the most successful, either. But Yachvili would not have missed this one for the world: he cut his professional teeth after joining Gloucester from a low-grade Parisian club and from the moment he took the field, it was clear he was relishing the chance to renew acquaintances with the fans in the Kingsholm Shed.
For a few minutes at the start, he must have feared the worst. Freddie Burns, watched by both the British and Irish Lions coach Warren Gatland and the England boss Stuart Lancaster, created a lovely opening try for Mike Tindall with a clever delayed pass, and with the in-form flanker Akapusi Qera running hot, the West Countrymen looked well set for the challenge.
But there were early signs that the Basques fancied it every bit as much as their hosts. Damien Traille's early drop goal in reply to a 10th-minute penalty from Burns had an air of intent about it and Ngwenya's heavy tackle on Jonny May told Gloucester all they needed to know about the seriousness of the contest. By the end of the first quarter Biarritz were only a couple of points adrift – Yachvili's long penalty was unnervingly well struck – and after Ngwenya hit the turbocharger to break the home side's defence down the left, his one-handed pass was good enough to give his fellow wide man Teddy Thomas a route to the line.
Then, the Basque forwards took charge. Well aware of Gloucester's weakness in the tight five and given further incentive by Koree Britton's yellow card for taking out Yachvili in the air, they drove a maul fully 20 metres to give their half-back and principal inspiration the chance to chip perfectly for Thomas, lurking in the left corner. The touchdown was a formality.
That was by no means the end of it. Five minutes later, another churn upfield by the heavy mob resulted in a try for the front-row forward Arnaud Heguy. All Gloucester could offer in response was a brace of penalties from Burns and they turned around in something of a state.
Another Burns penalty six minutes into the second half dragged the home side back to within 10 points and gave them a smidgen of hope, but when Ngwenya ran a ball out of defence off an advantage for a knock-on, Gloucester were shredded once again. This time, he off-loaded to the centre Benoit Baby, who jogged over for a try converted by Yachvili.
It put Biarritz over the hills and far away, to the extent that Seremaia Burotu's close-range try six minutes from time was nothing more than an exercise in rubbing it in, and late home scores for Shane Monahan and Huia Edmonds a complete irrelevance.
Scorers: Gloucester: Tries: Tindall, Monahan, Edmonds. Conversions: Burns 2. Penalties: Burns 4. Biarritz: Tries: Thomas 2, Heguy, Baby, Burotu. Conversions: Yachvili 5. Penalty: Yachvili. Drop goal: Traille.
Gloucester: M Thomas (S Monahan, 65); C Sharples, H Trinder, M Tindall (capt, R Cook, 69), J May; F Burns, D Lewis (D Robson, 50); N Wood (D Murphy, 57), K Britton (H Edmonds, 54), D Chistolini (Y Thomas, 68), L Lokotui (A Hazell, 61), W James, T Savage, A Qera, S Kalamafoni (G Evans, 75).
Biarritz: M Bosch (C Gimenez 67); T Ngwenya, B Baby (P Couet-Lannes, 69), D Traille (S Burotu, 52), T Thomas; J-P Barraque (Y Lesgourgues, 67), D Yachvili; E Van Staden (T Synaeghel, 57), A Heguy (B August, 57), F Gomez Kodela (B Broster 57), E Lund (P Taele, 67), M Marie, T Molcard, R Lakafia, I Harinordoquy (capt).
Referee: J Lacey (Ireland) rep: D Phillips (Ireland) 33.
Join our new commenting forum
Join thought-provoking conversations, follow other Independent readers and see their replies