Leicester Tigers 30 Sale Sharks 23: Director of rugby Richard Cockerill accuses Sale of purposely 'cheating' at the scrum
But opposite number Steve Diamond hits back saying that's 'fine' coming from someone such as Cockerill who has a history of issues with referees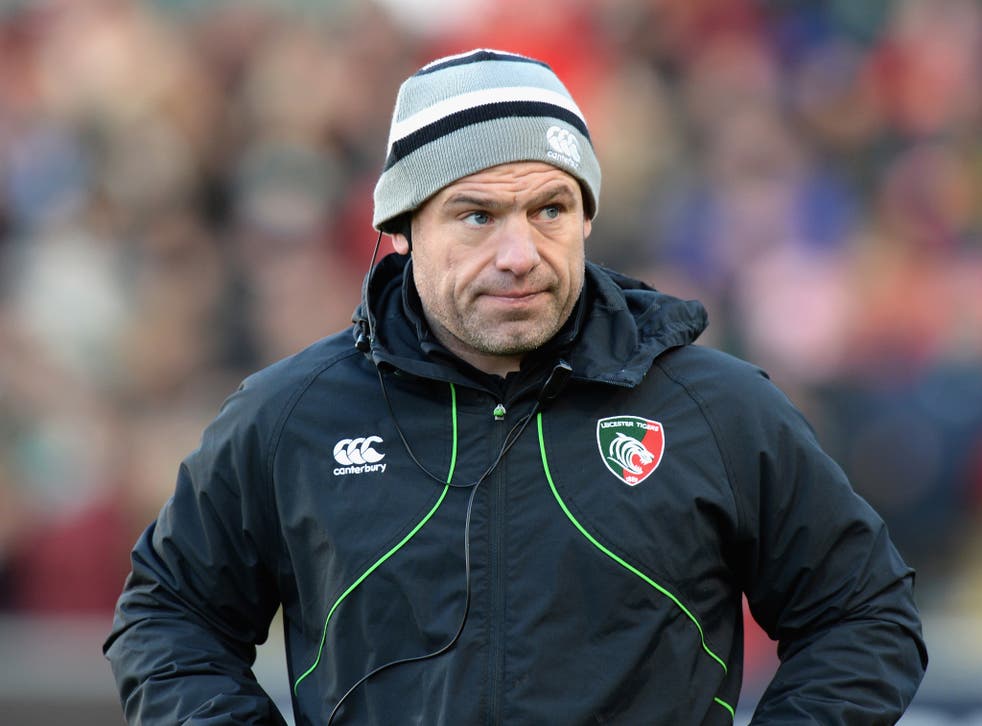 Leicester Tigers boss Richard Cockerill accused Sale of 'cheating' after his side had beaten the Sharks 30-23 in front of a 24,000 sell-out crowd at Welford Road.
But Sale's director of rugby Steve Diamond hit back and said that was 'fine' coming from someone who had had plenty of controversies with referees.
Cockerill, Leicester's director of rugby, said Sale had consistently refused to engage properly at scrum-time in a game where the Sharks staged a brilliant second-half fightback to earn a losing bonus point.
And he blamed Diamond, the club's former hooker, for the problem.
"Sale were competitive but when sides come to cheat and cheat and cheat ....They were not engaging properly," said Cockerill, a former Tigers and England hooker.
"In the first half we had a scrum and we engaged and they just backed out and we got a free kick.
"I wrote that on the half-time card and the referee then warned them in the second half that they were not taking the engage.
"They just walked backwards, so we got a free kick. If that is how we are going to coach scrummaging, it's no wonder scrums are a disgrace.
"If Steve Diamond is coaching scrums like that we might as well go home because it's a waste of time.
"You watch Montpellier v Leicester where we had two scrums who wanted to push. It was a great contest. That today was an absolute debacle and hard for the referee."
Diamond, who clashed with Cockerill at the press conference, hit back, saying: "That's fine coming from an individual like Richard Cockerill. His controversies with referees go before him. It's for the referee to decide not Richard.
"I thought his side deserved the win. But if we want to go down the fine art decisions route there were four penalties in the last minute on their five-metre line where no yellow card was given.
"We have got equal things to discuss. He can bleat as much as he wants. Leicester should shut up, take the points and move on."
Leicester's victory was a much-needed boost for the Aviva Premiership champions who started the day in seventh place following last week's 49-10 thrashing at leaders Saracens.
And they owed it to a great first-half performance when they scored tries through lock Ed Slater and winger Adam Thompstone to lead 20-6 at half-time.
Fly-half Owen Williams, a 21-year old signing from the Scarlets, pulled the strings brilliantly for the Tigers and finished the day with 15 points from a faultless kicking display.
Sale, however, hit back with tries from former England winger Mark Cueto and Charlie Ingall after the break. Both were converted by fly-half Nick Macleod, who had kicked two first-half penalties, to put Sale within three points of Leicester.
Leicester clinched victory with a penalty try after six successive scrums on the Sale line when the Sharks were penalised four times, but replacement Joe Ford earned Sale a losing bonus point with a long-range penalty three minutes from time.
PA
Join our new commenting forum
Join thought-provoking conversations, follow other Independent readers and see their replies