Newcastle 9 Harlequins 35: Well beaten but no bad blood for Dean Richards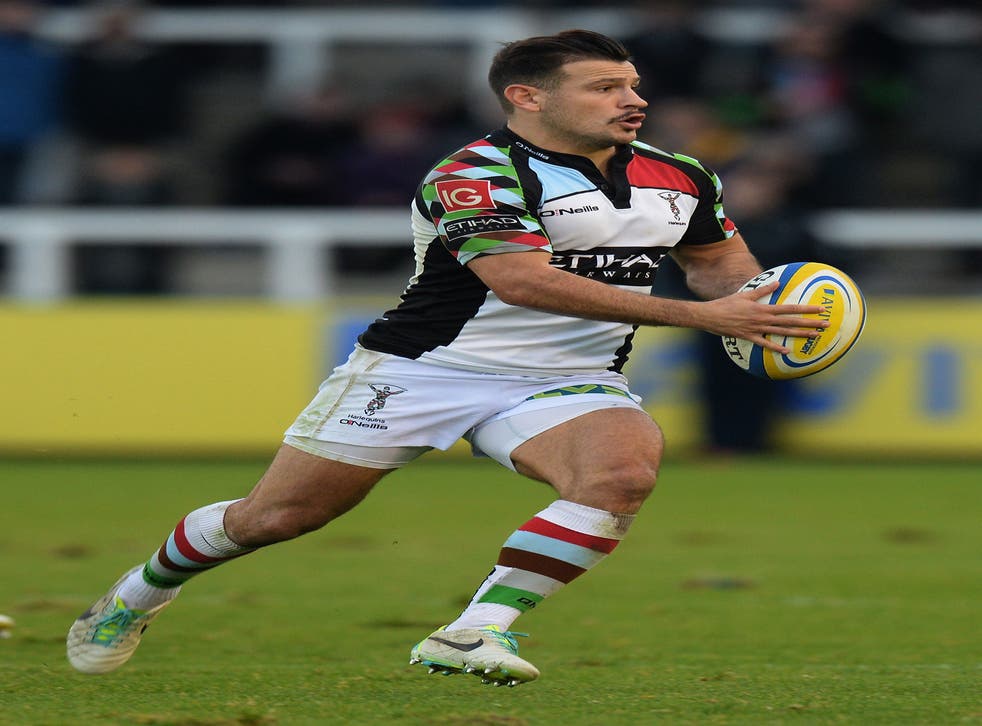 There was no dream return for Dean Richards against his former club Harlequins. In fact, it turned out to be a real nightmare as Quins claimed a four-try bonus point victory, with two of them coming from wing Sam Smith and one from Danny Care.
Despite being just seven points adrift at the break, Newcastle's lack of cutting edge was painfully obvious – they have only three tries in the Premiership this season – and they were handed a lesson in finishing by Quins with captain Nick Easter in imperious form in an unaccustomed role as second row.
It was hugely disappointing for Newcastle's biggest crowd of the season – 6,017 – when they conceded a soft try after just nine minutes to winger Tom Williams and never looked like recovering. Richards, facing Quins for the first time since a three-year ban for his involvement in the "bloodgate" scandal when Williams faked an injury in 2008, was happy to pay tribute to his former club.
"I'm delighted for the lads I worked with at Quins, but there has been lot more work done there since I left," he said. "They have been together seven or eight years and there was a lot of quality youngsters there put in front of me and Conor [O'Shea] has carried that on.
"As far as we're concerned we were competitive last week, but we missed a lot of opportunities today and we didn't perform. I don't know why. We didn't take our foot of the gas in training, but we couldn't adapt to their skill and a lot of our players are very disappointed. We need to just play and not be too worried about the outcome."
The result lifted Harlequins back into the top four as they moved two points clear of Leicester Tigers in the standings. Yet with all the attention on Richards, it was another former England N0 8 who caught the eye in Easter. O'Shea revealed he will be talking to red-rose coach Stuart Lancaster about a potential recall for the 35-year-old.
"He was superb," said the Quins' director of rugby. "He stole a couple of line-outs and threw a couple of passes out of the back of the hand.
"If it had been me [the passes] would be in the back of the stand; with Nick they go straight to the player. I will be talking to Stuart again about him because I just think he is astonishing. He has so much versatility, so much going forward and he came up here with just one thought and that was not to be second best."
Join our new commenting forum
Join thought-provoking conversations, follow other Independent readers and see their replies