Premiership clubs must take 'urgent steps' to attract best players and bigger crowds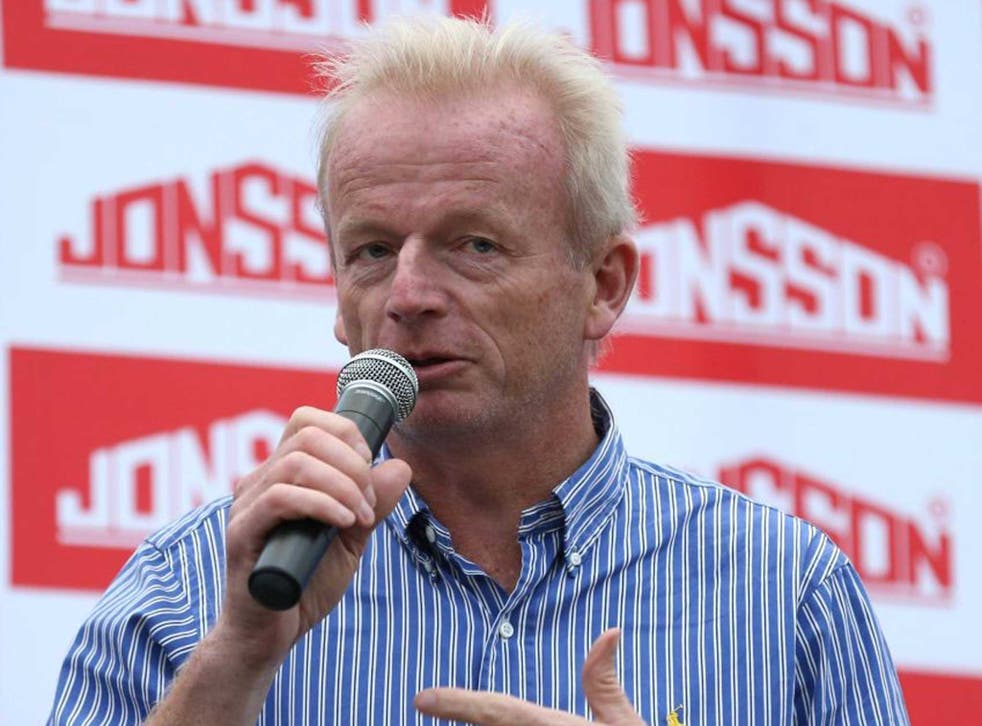 Saracens are calling for relegation from the Aviva Premiership to be abolished and the salary cap radically altered to include a minimum spend on players and the scrapping of the upper limit, in order to attract the world's best players to the competition instead of going to France and Ireland.
The league leaders say it is now or never for England's clubs to up their spending and take advantage of a "golden opportunity" for growth, with England hosting the World Cup in 2015, Sevens joining the Olympic Games in 2016, and rugby's values of discipline and respect being compared favourably with football's.
The demand for change coincides with the negative news that more than half the teams in the Aviva Premiership have suffered a fall in attendances this season compared with the record levels of four years ago.
London Irish, London Wasps, Newcastle Falcons, Northampton Saints, Sale Sharks, Saracens and Worcester Warriors have each seen crowds drop for regular home matches compared with the boom year of 2009-10, when the Premiership had its record average attendance since leagues began in 1987.
Wasps have been hardest hit, with the average crowd at Adams Park tumbling from 8,542 in 2009-10 to 5,759 this season, a 32.58 per cent reduction.
Even at the four clubs where crowds have risen – Bath (plus 1.87 per cent), Gloucester (8.69 per cent), Harlequins (10.31 per cent) and Leicester (0.6 per cent) – their stadiums are often short of being sold out.
But Saracens have been buoyed by turning an estimated £500,000 profit from their club world record 83,889 crowd at Wembley last weekend, and the north London side's chief executive, Edward Griffiths, believes the likes of Lions stars Leigh Halfpenny, Jamie Roberts and Johnny Sexton and southern-hemisphere luminaries Bryan Habana and Luke McAlister should be diverted from France's Top 14 into the Premiership.
"For the next three or four years the Premiership collectively needs to take urgent steps to make it loud and clear we are open for business and encouraging people around the world to invest," said Griffiths.
"The salary cap keeps the league competitive but if the best players go to France or Ireland then we won't be the leading league. And relegation is the sword of Damocles – who wants to invest heavily in a club if they could be out of the league in one season? People say to me, 'what would happen if an Arab businessman bought a club and wanted to buy Dan Carter and Richie McCaw?' and I'd say 'great, fantastic – that's what the league needs'. We do not need a league of clubs that are just trying to survive. It is no good a promoted club spending £1.5 million on a squad. We don't just want the salary maximum scrapped or maybe raised by negotiation (it is already going up by £500,000 this year to almost £6 million) but a minimum salary cap of £4 million introduced too. I think three of our 12 clubs were below that last season when they were in survival mode."
Worcester, London Irish, Sale and Newcastle have suffered double-digit percentage collapses in their attendances compared with 2009-10. Overall, the average attendance for a regular-season Premiership match, not including those played at Wembley, Twickenham and in the play-offs, is 10,537 this season compared to 11,141 in 2009-10.
The overall average crowd for all Premiership matches, including the 10 played at Twickenham and Wembley and in the play-offs, reached a record 13,674 in 2009-10. So far this season, the corresponding figure is 12,294.
"I do recognise some clubs say 'it's easy for Saracens to talk like that'," said Griffiths. "But you get the feeling some clubs are more concerned about what each other are doing, than the collective good. It would be a terrible shame if through caution we missed a golden opportunity. The Premiership presents an outstanding spectacle at an outstanding price. We would be absolutely stupid to sit and do nothing while a league across the Channel is growing and growing."
Only Saracens, Harlequins, Wasps and Sale (once) have tried the big-stadium idea. "Let Newcastle play at St James's Park, or Sale at Old Trafford, or Gloucester at the Millennium Stadium," said Griffiths. "These matches put the league on the grand stage. And clubs need to put proper teams and marquee players into the Premiership's Sevens competitions. Why can't we play Premiership Sevens tournaments around the world? I've been to China and Brazil, and sevens is all they talk about."
Saracens, backed by South African investors, have partner clubs in Moscow, Kuala Lumpur, Abu Dhabi, Nairobi, Sao Paulo and Tonga – with Seattle, Timisoara in Romania, and a club in Georgia to follow – who wear their kit and logo and share their community and coaching programmes. "We estimate we could have 40 Saracens players participating at the Rio Olympics under various national colours," said Griffiths. "And we have an advertising campaign running worldwide on CNBC."
Join our new commenting forum
Join thought-provoking conversations, follow other Independent readers and see their replies