Saracens swim with the Sharks to close north-south divide
London club set to play two games in 48 hours but they see money-spinner against South African side as the way to go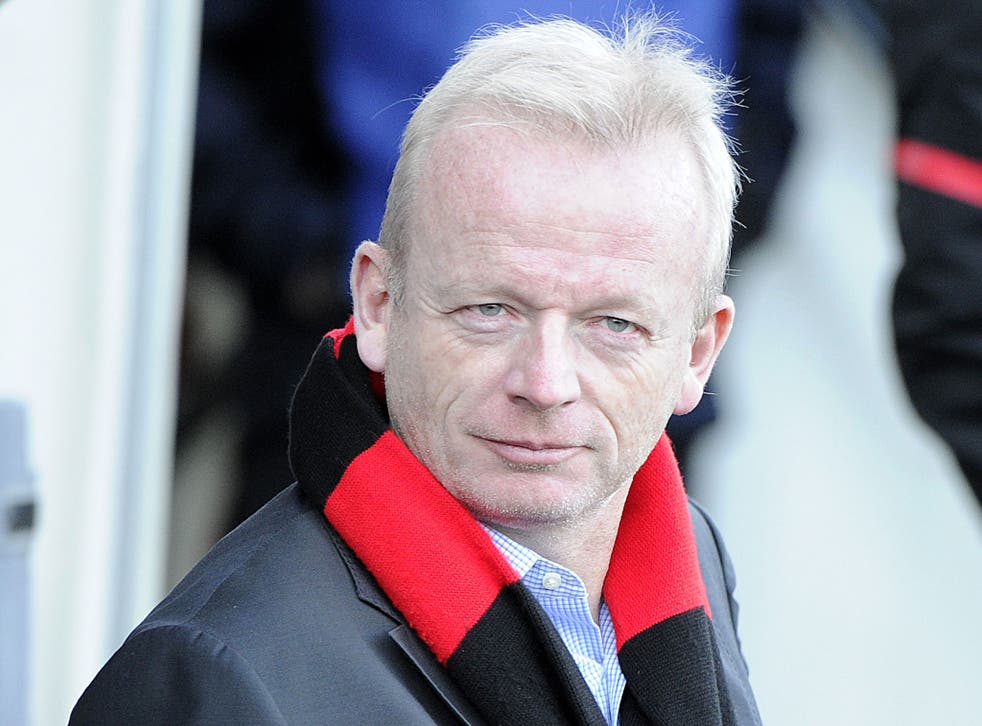 This is rugby's phoney-war weekend, when talk is talked and game plans polished ahead of the opening salvo of the Six Nations. It is a time when the club game is asked to sit quietly in the corner while national issues are settled, in other words it is time to play the LV Cup. Except sitting quietly has never suited today's Saracens.
The London club have an LV Cup fixture to fulfil, against Newcastle tomorrow, but today the gates of Allianz Park will be thrown open for the visit of the Sharks, the South African Super 15 outfit bristling with a dozen Springboks. A full house is expected; the attraction is obvious compared to the Sunday service.
Having once played a home fixture in Brussels, others at Wembley and with still more mooted in Cape Town and New York, Saracens' latest innovation is concentrated at home. The Six Nations can be a difficult period for clubs with star names absent and supporters' attentions distracted. Saracens invited the Sharks to mind that immediate gap yet this is a fixture that promises longer-term rewards too.
It is one that the club's chief executive, Edward Griffiths, believes could become a norm with the eventual presence of South African sides in meaningful competition against their northern cousins.
Griffiths and Saracens had wished for something grander this weekend. According to Griffiths, South African sides are queuing up to play here. Such was the interest that Saracens floated the idea of a double-header at Twickenham. They took it around other Premiership clubs; there were no takers.
"There were other major South African teams that wanted to come across," said Griffiths. "We thought it would have been good to have it at Twickenham, two top Premiership teams playing against two Super 15 teams. That sort of game could have had 50-70,000 people but unfortunately we couldn't find another Premiership club prepared to play the game.
"Every Saracens player is going to be playing this weekend. Is it ideal from a purist's point of view? No. Are the coaches having to compromise to get two teams out? Yes. Is it worth it? Absolutely.
"We want to create these events. We take a Harlequins game to Wembley in March and are getting on for 50,000 tickets sold – we are almost certain it will be full. So why wouldn't you do it? The RFU understands we want to get people into stadiums to watch rugby. But unfortunately we couldn't find another club prepared to do a double-header."
This weekend leaves Saracens open to accusations of raising two fingers at the LV Cup. An entirely different XV will run out tomorrow, minus the likes of Steve Borthwick, David Strettle or Charlie Hodgson. Joel Hodgson, the Newcastle fly-half, suggested Saracens have delivered a "kick in the teeth" to his club. But as Newcastle are also exercising fringe players we are entering pots and kettle country.
"Let's see by Sunday evening," insisted Griffiths. "There is no reason we shouldn't be successful on Sunday and if we are then we will have qualified for the semi-finals. Every game we play, we approach with the same desire to be successful."
What may raise concerned eyebrows abroad, even as the impasse over the Heineken Cup rumbles towards agreement, is Griffiths' admission that today's game, broadcast live here and in South Africa, is financially more rewarding than a Heineken Cup tie against, say, Glasgow or an Italian side. The attendance for Zebre's visit this season was 7,395; 7,242 came for the previous LV Cup tie against Scarlets. A capacity 10,000 is expected today and tomorrow. When Saracens played Toulouse at Wembley this season 61,428 turned up.
"It is not just a question of pounds, shillings and pence today, it is all about developing a brand later on," said Griffiths. "There has been talk of including South African teams in an enlarged Heineken Cup – there is no question South African teams would enhance the competition. Within the north-south timeline it could work well and the commercial value of the competition in terms of sponsorship and television rights would increase dramatically.
"Do I think there's any prospect of South African provinces playing an enlarged Heineken Cup? No. It is a possibility in the next cycle, maybe in six years. Everybody sees the potential and there's considerable enthusiasm in South Africa for a new competition that's north-south rather than with New Zealand and Australia but it's not going to happen any time soon."
Griffiths talks of a "fatigue" in South Africa over most matches being in a distant time zone. Kick-off time in London is little different from in Durban. Many in South Africa see their future up north rather than looking east.
"I absolutely think there is potential in the future for north-south competition," said Griffiths. "I'm sure that in the future people will be playing more southern teams and they will go: 'Why on earth didn't we do this before?'"
Join our new commenting forum
Join thought-provoking conversations, follow other Independent readers and see their replies