Toulon deny allegations of players taking 'substances related to doping' as president dismisses links with French investigation
Mourad Boudjellal has labelled allegations of Toulon players taking antibiotics and anabolic steroids as "unfounded"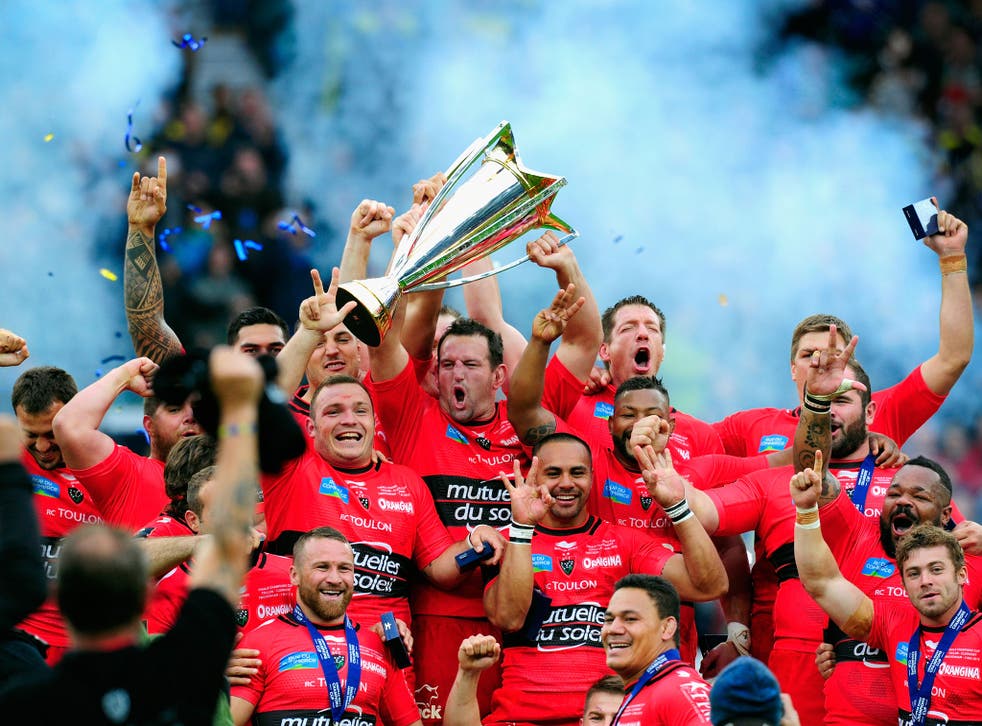 Reigning European champions Toulon have denied allegations of taking "substances related to doping" after an investigation was launched in to a number of pharmacies in the town.
Located on the South Coast of France, Racing Toulon has enjoyed unrivalled success since president Mourad Boudjellal completed his takeover of his hometown club 10 years ago, but the French businessman has denied allegations of doping made in the French media.
French prosecutors in Marseille have confirmed that that an investigation has been launched into a number of Toulon-based pharmacies and their practices after France's anti-doping authority, the AFDL, alerted them to irregularities.
Prosecutor Brice Robin told French newspaper L'Equipe that the investigation is "quite far from doping", before adding "this is to do with a non-compliance to the code of public health for the supply of drugs."
French broadcasters RTL added on Tuesday morning that an investigation launched in May has triggered suspicions that a pharmacist or pharmacists in the town have been supplying Toulon's star-studded rugby team with "substances related to doping" that includes antibiotics and anabolic steroids.
RTL added that the investigation could also be a case of "social security fraud", but Boudjellal has already called a press conference to dismiss any wrongdoing on Toulon's part and claimed that the social security fraud applies to the pharmacies, not the town's rugby club.
"No (Toulon) player is concerned in this affair, it's totally unfounded information. This is related to a social security fraud; that concerns the pharmacist, not RCT," Boudjellal told Laurent Blanchard of La Provence.
Boudjellal went on to suggest that he believes the reports and allegations are a smear campaign on the Toulon head coach, Bernard Laporte, and his expected bid to become the new president of the French Rugby Federation.
"I have a strong feeling that there is a will against Toulon and a person who is running for president of the FFR," added Boudjellal.
Toulon have won the European Cup for the past three seasons, winning the last two Heineken Cups to be competed for before triumphing in the European Champions Cup earlier this year to hold onto their crown as the best team in Europe.
However, they did come unstuck in their domestic campaign as Stade Francais claimed victory over Toulon in the Top 14 semi-finals before beating Clermont Auvergne to be crowned champions of France.
With the Top 14 already underway in France despite the imminent Rugby World Cup, Toulon have suffered a poor start with just one victory to show from their opening three matches.
After opening their campaign with a 27-22 defeat to Racing Metro, a 24-9 loss to Castres left the European champions with just one point to show from two matches, although a 20-13 victory over reigning champions Stade Francais last Saturday saw them chalk up their first win of the season.
Former England fly-half captained Toulon to a European and French double in 2013/14 before announcing his retirement, while a host of other high-profile names have turned out for the club including Bryan Habana, Leigh Halfpenny and the Armitage brother, Steffon and Delon.
Join our new commenting forum
Join thought-provoking conversations, follow other Independent readers and see their replies