Joe Launchbury has lift-off with man-of-series vote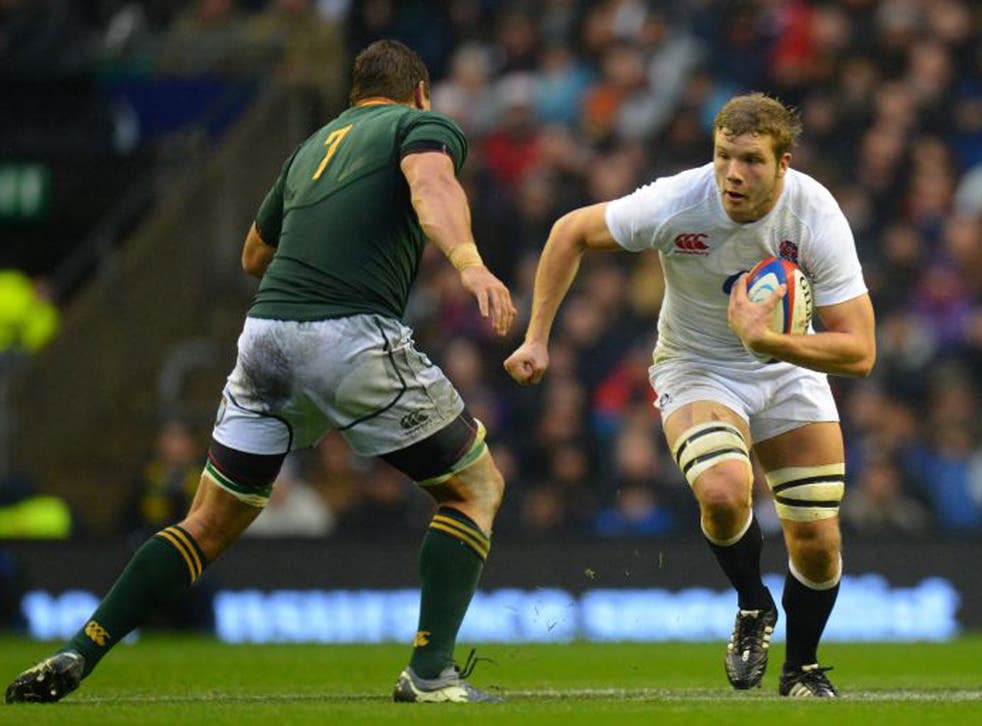 England's second-row forward Joe Launchbury has been voted his team's "man of the series" for the autumn internationals, despite only starting two of the four games.
The powerful 21-year-old made such an impact off the bench on his debut in the win over Fiji and defeat to Australia that he was given his first start in the one-point defeat by South Africa and retained his spot for last weekend's 38-21 victory over New Zealand.
The award was based on a poll of supporters on the website of the series sponsor QBE, with Launchbury earning 42 per cent of the votes. Of the other nominees Geoff Parling, also a lock, gained 23 per cent, the England captain and flanker Chris Robshaw 21 and full-back Alex Goode 14.
"To win this award is massively humbling and I'm grateful to everyone who voted – to be honest, I was shocked to even be shortlisted," Launchbury said yesterday. "It's been an amazing month for me, to make my debut was a massive honour – and at the time the biggest achievement of my career. But as the weeks went by I felt like I grew in confidence and for it all to culminate in that amazing win against New Zealand topped it all off.
"As Tom Wood said after the New Zealand game, although he won man of the match, any number of players could have taken the award, and that's exactly how I feel picking up this award. You're only as good as the 14 players around you and even when our backs were against the wall we stuck together."
The London Irish forward Chris Hala'Ufia has won his appeal after being banned for five weeks by a Rugby Football Union disciplinary panel on Tuesday. Hala'Ufia received a red card from referee J P Doyle for a tip tackle during last weekend's Premiership defeat against London Welsh.
But Hala'Ufia appealed against both the punishment and the guilty verdict of the disciplinary committee, which has been allowed by Gareth Rees QC, who sat as a single disciplinary officer at the player's appeal hearing. The decision means that Hala'Ufia is free to play again immediately.
Quade Cooper, the Australia fly-half, has finally ended speculation surrounding his future by signing a new two-year deal with his national Rugby Union and Queensland. Cooper, who missed the autumn internationals with a knee injury but will make his professional boxing debut in February, has been shrouded in controversy after publicly declaring that the Wallabies had become a "toxic environment".
He was fined A$60,000 (£39,200) and later rejected an incentive-based contract with the ARU last month before finally agreeing to terms.
The 24-year-old said: "It's no secret that I have a strong passion and desire to represent Queensland and Australia. I love playing for the Reds and the Wallabies.
"It's a great feeling to know that things are sorted and now I can continue to improve as a player and as a member of the Queensland Reds and the Wallabies.
"I'm confident I'll front for round one in peak physical condition and primed to play the best rugby in my career," Cooper added.
Join our new commenting forum
Join thought-provoking conversations, follow other Independent readers and see their replies