New Zealand vs Australia: Southern hemisphere fans fume at early kick-off time for Rugby World Cup final
Fans of the two World Cup finalists will have to watch the final from between midnight and 5am so that fans at the game can leave before public transport closes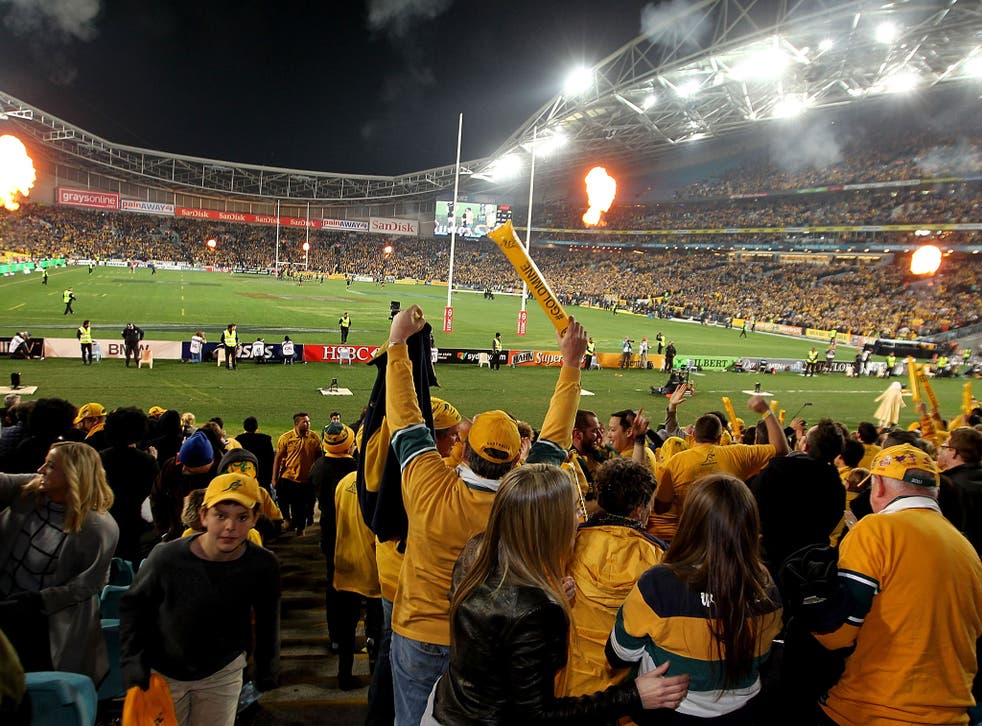 Australia and New Zealand fans facing staying up until the early hours of Sunday morning to witness one of the biggest games in their history after organisers elected to kick-off the Rugby World Cup earlier than usual.
The showcase match of the tournament sees the Trans-Tasman rivals meet at Twickenham on Saturday at the ealrier time of 4pm, which has left rugby fans in the southern hemisphere angry after facing the prospect of missing the match as they will have to start watching the match from between midnight and 5am on Sunday.
Given that the match stands as the first time the two nations have met in a World Cup final, supporters are eager to watch the game that would normally be a mid-morning kick-off for the opposite hemisphere to where it is being hosted.
However, due to what has been explained astransport issues, the final will kick-off at 4pm in the United Kingdom as opposed to its usual 8pm kick-off in the northern hemisphere. The 2007 World Cup final kicked off at a later time in the evening, while the 2003 and 2011 finals were held in the evening to allow viewers in the UK to watch the match at 9am.
Organisers have explained that "operational reasons" to do with the possibility of extra-time and the trophy presentation afterwards could see fans stranded in the area due to the closure of public transport.
Rugby World Cup team of the semi-finals

Show all 15
All three of England's Pool A fixtures that were held at Twickenham kicked-off at 8pm, and although there was no possibility of extra-time in those matches, the quarter-final between France and New Zealand at the Millennium Stadium kicked-off at the same time and could have dragged on into the late hours of Saturday night – although the All Blacks made sure that wasn't the case with a 62-13 demolition of Les Blues. This Friday's Bronze Final between South Africa and Argentina at the Olympic Stadium also kicks off at 8pm and could see extra-time become a factor.
Rugby World Cup final 2015: All you need to know
All kick-off times were dicussed and agreed back in November 2013 with World Rugby, broadcasters and police services to ensure fans are able to travel back home from the stadium.
But that has not stopped a petition being set up to try and force the kick-off to be moved to a 9am start in the UK, which would result in the final starting at 8pm Saturday night in Sydney and 10pm in New Zealand's Auckland.
Join our new commenting forum
Join thought-provoking conversations, follow other Independent readers and see their replies