Six Nations: Scotland vs France - French renaissance on the line at Murrayfield
Coach Guy Novès can expect a fierce backlash should his team lose to the Scots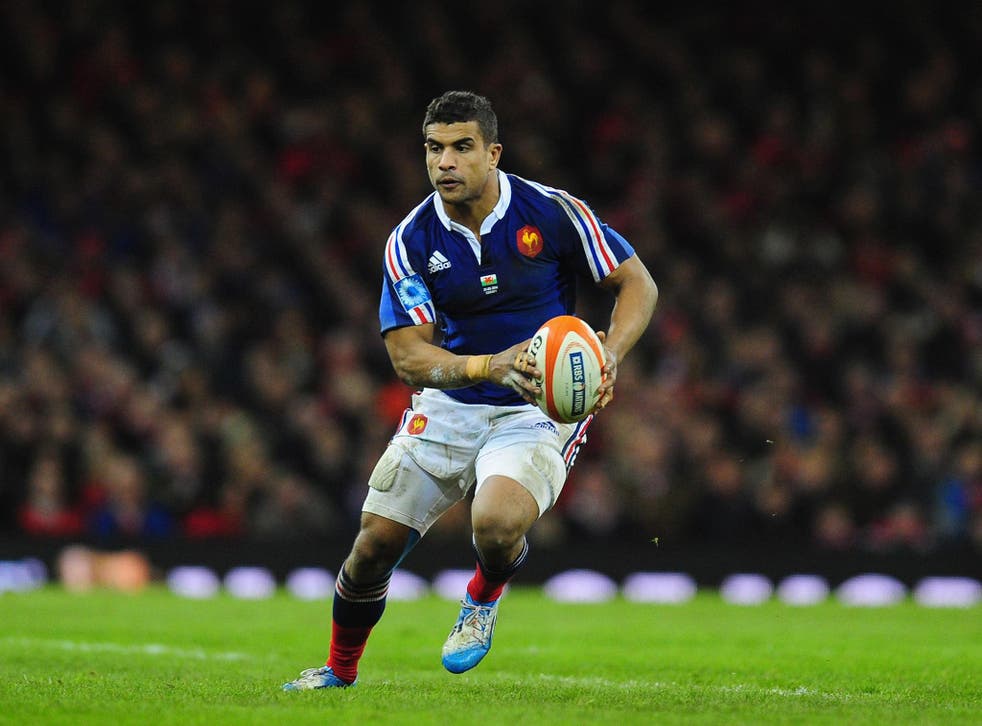 For France to have finished in the bottom half of the Six Nations table in each of the past four seasons has been a spectacular fall from grace for a team who won the Championship five times in nine years from 2002 to 2010. A win over Scotland this afternoon in Edinburgh – where France have prevailed on their past four visits – would end that sequence and ensure a top-three placing in 2016, but the signs of revival are only fitful under new head coach Guy Novès, according to a popular English exile in the French league.
"I don't think their rugby has been that great," says Nick Abendanon, the former Bath and England full-back now playing for Clermont Auvergne. "But you can see they are trying to get back to the old France, with a more attacking mindset.
"Novès is trying to create more of a passion from playing for France – similar to what Stuart Lancaster did when he came in with England [in 2012]. The players know people are paying to watch them, and it's their responsibility to entertain and to do everything possible to win.
"The only problem I foresee is that it's very difficult to change the mindset of a French person; they're very set in their ways. I'd have brought in an international coach, to give France a new lease of life and a new training ethos."
An away victory would be no great surprise, as France have won their previous 10 meetings with Scotland. The Six Nations will conclude next Saturday with Les Bleus hosting England in Paris, where the Stade de France crowd's unhappy catcalls were a familiar refrain during the humdrum reign of Novès's predecessor, Philippe Saint-André. In last autumn's World Cup, France were eliminated humiliatingly by New Zealand, 62-13 in the quarter-finals.
France 10 Ireland 9 player ratings

Show all 30
Novès's change of style has seen his team leap ahead in the Six Nations statistics for offloads over the first three rounds – their 61 being more than double any other team's total, with the Fiji-born wing Virimi Vakatawa and dropped full-back Maxime Médard joint top with seven individually – but Abendanon concurs with the view expressed by Nick Mallett in these pages last week that a poor offload is worse than no offload at all.
"We saw the offload they tried against Wales that ended with George North scoring at the other end of the pitch," says Abendanon, who was the European Cup's player of the year with Clermont last season. "It's risk versus reward and it's important to find a balance.
"In France, Bordeaux and Toulouse, especially, play a big offloading game. But to play that game you have to be on the front foot, you have to be over the gain-line to even consider doing that. The French are too much under pressure sometimes when they are still trying to play those offloads."
The return of Montpellier's François Trinh-Duc for his 52nd Test receives Abendanon's thumbs-up, as the 29-year-old Toulon-bound fly-half should bring a necessary structural control. But other selections and non-selections have baffled the Englishman abroad.
"France started out with Jeff Dubois, a backs coach from Stade Français, picking too many Stade Français backs, when they needed to be picking on form," he says.
"For instance, Noa Nakaitaci has been one of the biggest attacking threats in the Top 14 for a number of years. He scored a hat-trick of tries in the first half [for Clermont against Grenoble] last week. I can't see how he isn't in the France squad. They dropped him and even tried to call in [Toulon's] David Smith instead before they realised he was ineligible. Maybe it's because they don't want Fijians on both wings."
And then there's Wesley Fofana, who missed the start of the Six Nations with a popped rib. Fofana's position for Clermont is in the centres, and although Saint-André played him on the wing in 2012 and 2013 he eventually gave him a run of 27 caps in his favoured spot. Now Novès has reverted to the idea of Fofana as an outside-back.
"I think it's an error playing Wesley on the wing," says Abendanon. "A big mistake. He doesn't like it and he doesn't know enough about wing at international level to make a big enough impact there."
Perhaps there is a perception of weakness in Fofana's game? "There's no perception of him being bad at anything. He's got a good pass, he's strong in defence, and he's a ball- player at 12 if you need it.
"The public here will give Novès a bit of time but they are pretty short-fused. It's a tough game in Scotland. If France lose it, things will start stirring up a bit in the true French manner."
Join our new commenting forum
Join thought-provoking conversations, follow other Independent readers and see their replies