No chance of a Team GB in rugby sevens at Rio after IOC and IRB ruling states only one of England, Wales or Scotland can represent Britain
Players will not be allowed to be mixed to form a genuine Team GB side ruling out the possibility of a British and Irish Lions-style sevens side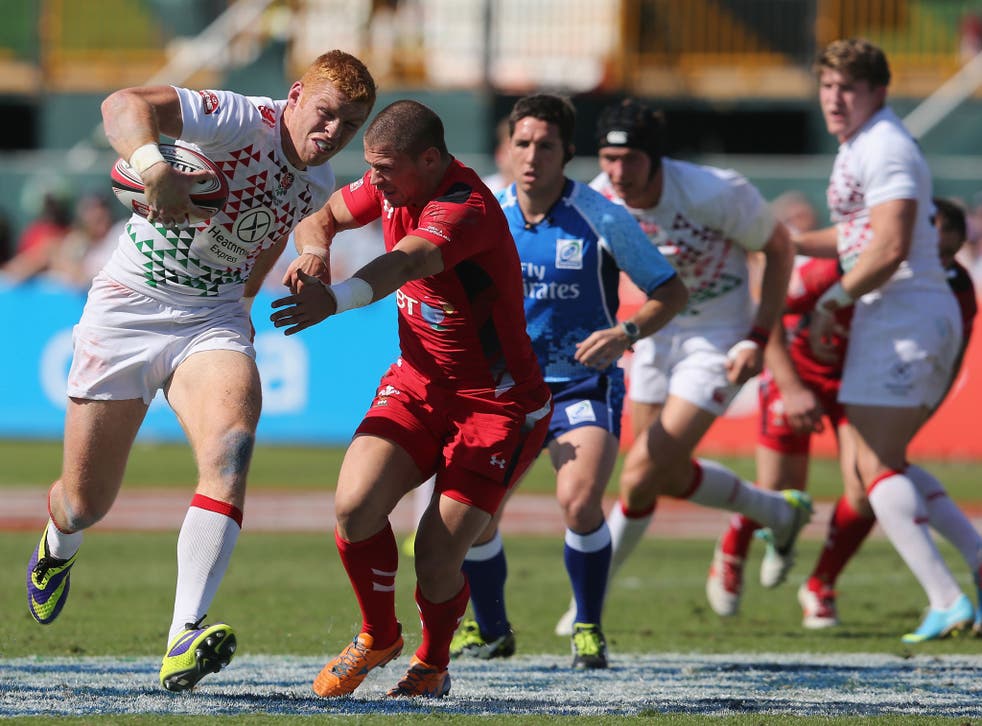 With rugby set to make a return to the summer Olympic Games at Rio 2016, fans were beginning to look forward to the possibility of a British and Irish Lions style (minus the Republic of Ireland when it comes to the Games) team taking on New Zealand, South Africa, Fiji and the likes in the seven-man game. But any of those hopes have been dashed by a joint announcement between the International Olympic Committee and the International Rugby Board.
Both England and Wales have competed at the highest level on the International Sevens Series in recent years, while Scotland have also been a mainstay on the global programme that runs throughout the regular season.
But as with the Team GB football team that competed at London 2012, problems have immediately arisen over a united team that would see the players join together to create a British force.
A statement released by the IOC and IRB to clarify the qualification process read: "With regard to the qualification process for Great Britain, if more than one team from England, Scotland and Wales qualify to participate as core teams in the 2014/15 IRB Men's Sevens World Series, then by no later than 30 June, 2014 the BOA must designate the lead team which solely will be able to obtain qualification for Great Britain to the Rio 2016 Olympic Games."
The ruling means that either England, Wales of Scotland would appear as a Great Britain side, despite the fact that the squad's players would all hail from the same country, for both the male and female sides.
The build-up to London 2012 was dominated by heated debate over how a British football side could be formed given that the players are fierce rivals when facing each other for one of the four home countries.
However, even though that rivalry is replicated – even surpassed – on the fields of Twickenham, the Millennium Stadium, Murrayfield and the Aviva Stadium, the monumental success of last summer's British and Irish Lions tour of Australia suggests that there would be no issue in forming a side to compete at Rio 2016.
And the prospect would certainly attract British fans to South America for the Games, with the likes of Dan Norton, Tom Mitchell, Rhys Jones and Colin Gregor teaming up to take on the world's best.
The nations will compete individually at this summer's Commonwealth Games, but will have to go under the guise of Team GB in two years' time should they wish compete. However, it appears this latest announcement has robbed any chance of a real Team GB anyway.
Join our new commenting forum
Join thought-provoking conversations, follow other Independent readers and see their replies