Video: Streaker shows his penis in rugby Varsity match, starts mass brawl, then casually escapes
A streaker took to the field to tackle a Newcastle University player during their annual Varsity match against Team Northumbria
Jack de Menezes
Sunday 05 October 2014 16:22 Comments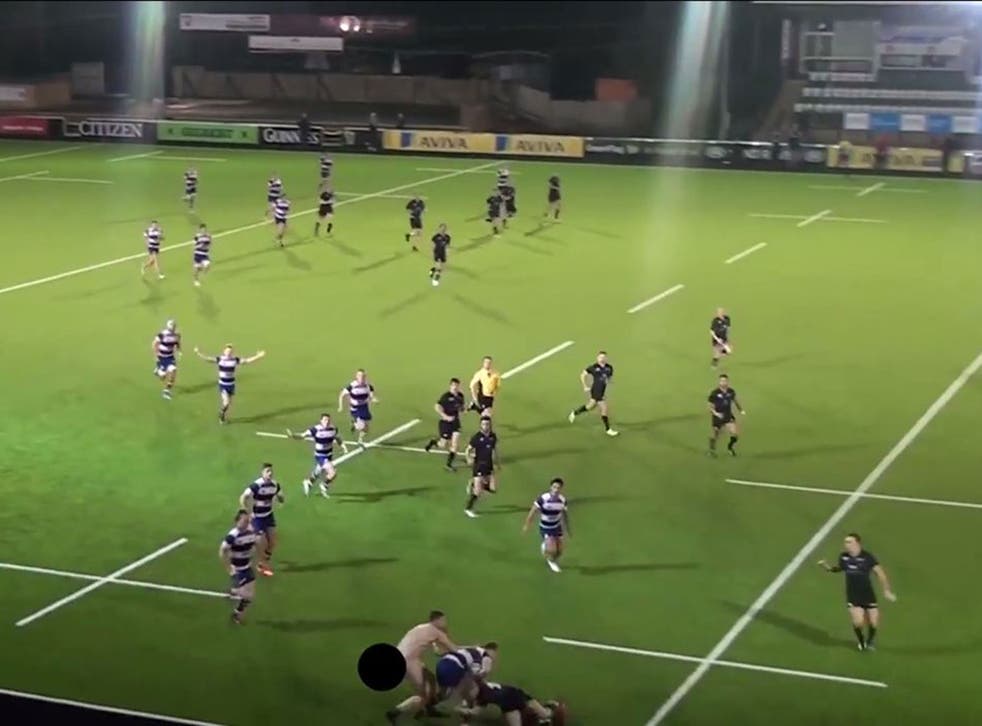 While streakers often make fans laugh, it's usually frustrating and tedious for those actually competing. Imagine how irritating it would be if a naked pitch invader actually tackled you during a Varsity game of rugby.
The annual match between Team Northumbria and Newcastle University at Newcastle's Kingston Park was suddenly plunged into chaos when Team Northumbria was suddenly given the one-man advantage – albeit the one-man naked advantage.
With Newcastle on the attack, the streaker – wearing nothing but a pair of socks and a pipe in his mouth – tackled one of the opposition. Perhaps gobsmacked with what had just happened, the players continued to compete for the ball, before a number of Newcastle players realised what had just happened.
Three of them went for the streaker, with one even attempting to kick the nude competitior. Soon, both teams were brawling with each other, and meanwhile the streaker made a slick getaway.
Watch the video below...
The Newcastle Student Radio provided commentary for the game, and the line "This is the worst thing to have happened in the history of the clash of the titans" certainly makes for comedic listening.
Northumbria eventually triumphed 29-10 once the brawl had settled down, and their coach Si Culley said: "it's always hard in a derby match."
Register for free to continue reading
Registration is a free and easy way to support our truly independent journalism
By registering, you will also enjoy limited access to Premium articles, exclusive newsletters, commenting, and virtual events with our leading journalists
Already have an account? sign in
Join our new commenting forum
Join thought-provoking conversations, follow other Independent readers and see their replies