Toulon deny doping reports but Ukad ready to investigate
Mourad Boudjellal of Toulon said: 'There was no doping and is no doping. No players are involved'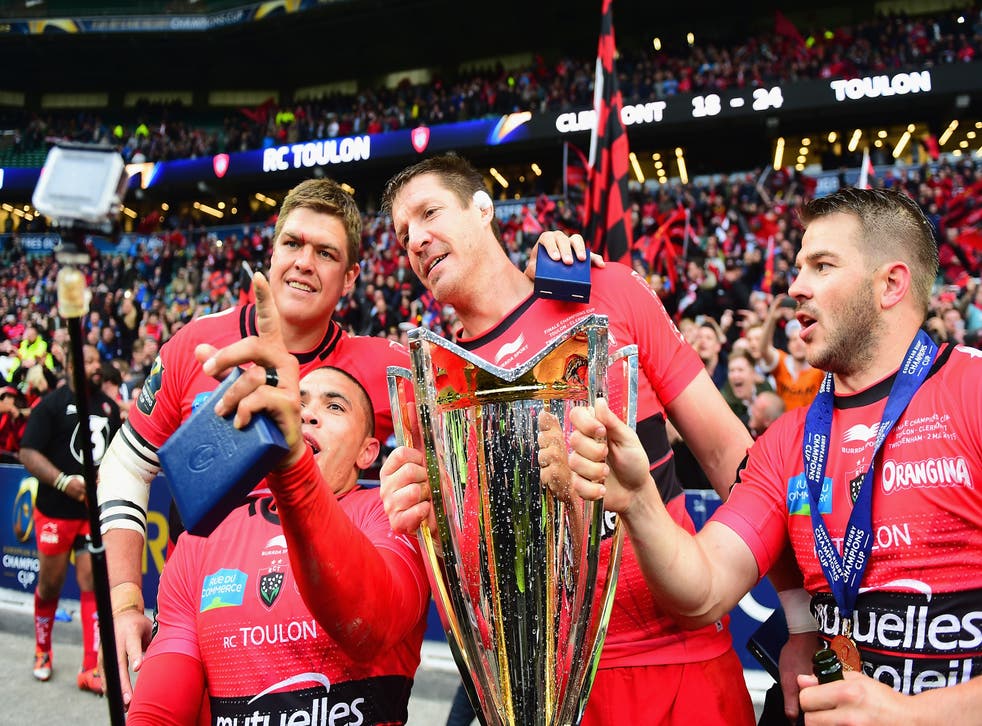 The last thing rugby union needed 10 days out from a World Cup was even the merest hint of a doping scandal, so events at Toulon, the three-time European champions and home to some of the biggest names in the sport, came as a nasty shock. Reports in France suggesting the club was in the thick of a steroids scandal were rubbished by the president and financier-in-chief, Mourad Boudjellal, but leading figures in the game said they were keeping a close eye on developments.
Nicole Sapstead, chief executive of the British anti-doping agency Ukad, which will be running the testing programme at the forthcoming global tournament, said French prosecutors could be contacted on the grounds that several current Toulon players will be playing World Cup rugby for a variety of nations.
"We have excellent links with Interpol, Europol and police in this country," she told a meeting of the Culture, Media and Sport Select Committee. "We can expect a reciprocal exchange of information and if there was any player we felt was pulled into the issue, we would certainly be looking into it."
The French reports followed the launching of an investigation into several pharmacies in Toulon and alleged that unidentified Toulon players have been supplied with anabolic steroids. Boudjellal, not the sort to mince his words, called a press conference to reject the accusations, claiming there had been an attempt to smear the club.
"We've undergone a number of anti-doping tests," he said. "At the beginning of last season, every single player was tested two days before the start. There was no doping and there is no doping. This is a case of fraud with regards to social security, the use of fake prescriptions. There are no players involved in the investigation. The club has not been questioned and is not concerned."
Three years ago, the Toulon flanker Steffon Armitage – an English exile left out of the World Cup hosts' 31-man squad because he plays abroad – was cleared of a doping charge by a French Rugby Federation disciplinary panel. Armitage had tested positive for morphine, but the tribunal accepted the argument that he had taken two anti-inflammatory tablets to ease back pain before a French Championship final against Toulouse.
Meanwhile, the 2014 English champions Northampton made a major move in the recruitment market yesterday by signing the World Cup-winning, record-breaking Springbok lock Victor Matfield – one of the finest line-out exponents in rugby's professional era and the owner of 123 Test caps. He is hardly a spring chicken at 38, but the South Africans consider him good enough to play at this tournament, eight years on from his extraordinary performance in the 2007 final, when he comprehensively wrecked the England set-piece operation.
"His selection for a fourth successive World Cup shows he remains a force to be reckoned with," said Jim Mallinder, the Midlanders' rugby director. "He's one of the outstanding forwards in the sport and we believe he has a lot to offer the club."
Join our new commenting forum
Join thought-provoking conversations, follow other Independent readers and see their replies