Andre Agassi refuses to write off Novak Djokovic but believes Andy Murray has an chance to dominate
Murray faces world number 50 Mischa Zverev in the next round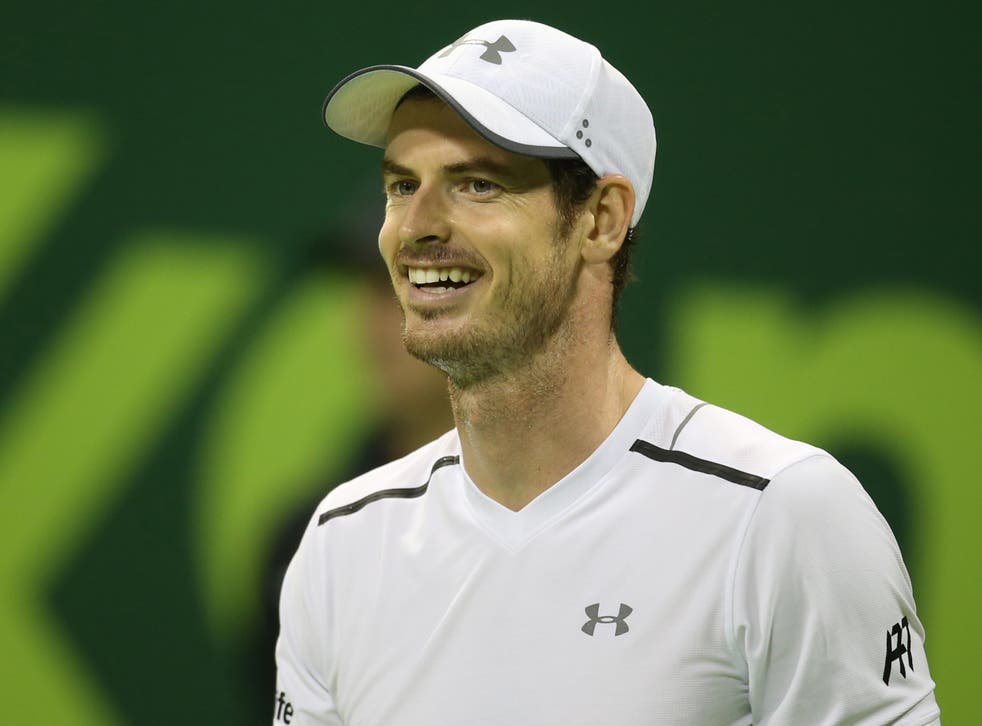 Andre Agassi believes the way is open for Andy Murray to win his first Australian Open and collect many more grand slam titles.
But the eight-time major champion insists it is too soon to write off Novak Djokovic and is backing the Serb to come again at the top of the men's game.
Murray faces world number 50 Mischa Zverev in Melbourne on Sunday for a place in the quarter-finals, where he could meet the resurgent Roger Federer.
Djokovic's shock second round defeat means Murray is now heavy favourite to become Australian Open champion and almost certain to stay world number one until Wimbledon.
With Federer and Rafael Nadal both fighting age and injury, Djokovic's demise would appear to leave Murray primed to capitalise as he bids to add to his tally of three major triumphs.
"This is a heck of an opportunity for Andy," Agassi said. "He's certainly come into his best years and if he lines everything up he has the runway free to do some remarkable things.
"But you can't write off Novak this soon. There's been a turn of events that has happened seemingly overnight. Things can change quickly but if they change quickly, they can change again.
"I don't think Andy is underestimating that Novak can show up at any tournament and then be that dominant person Andy was in the second half of last year.
"I do though think Andy has a heck of an opportunity in front him and now has the chance to put up some big numbers."
Agassi is well-versed in comebacks.
Personal problems and a lack of motivation saw him plummet from world number one to 141st in 1997 but he regained top spot two years later and went on to win five more grand slams.
The American believes Djokovic will eventually rediscover his groove.
"I give him a high chance of coming back in a hurry," Agassi said. "There's no reason why it can't turn around as fast as it seems to have left him.
"We all have our own unique journey. I hit rock bottom over the course of two years and I can assure you Novak won't have to learn in as hard a way as I had to learn but he still has time.
"He's a heck of an athlete and in my opinion one of the greats of all time."
Murray has insisted he is not feeling any extra pressure following Djokovic's early exit and he should have few problems against Zverev, who is playing his first ever fourth round at a grand slam.
Zverev, the older brother of much-fancied 19-year-old Alexander, knows Murray well from their days on the youth circuit but their styles could hardly be more different, the German a throwback to the days of old-fashioned net play.
He has served and volleyed 250 times this tournament - even the innovative Federer has only tried on 25 occasions - and won more points at the net than any other player.
Murray, however, a master of the pass and lob, usually revels in having a target to hit.
"He has a very different game style to most of the guys now, he's serve-volleying, coming forward as much as possible," Murray said.
"He doesn't serve like 220 kilometres an hour. He serves 185s, 190s, but he places it well. People say you can't play that way any more and be successful, but he's done that the last few months."
While their styles differ, Murray and Zverev share common ground in the commitment of their entire families to the game.
As well as his younger brother, Zverev is coached by his mother Irena and father Alexander senior.
Murray's elder sibling Jamie is a two-time grand slam doubles champion while his mother Judy served as British Fed Cup captain until March last year.
"I've known their family since I was 12, 13 years old," Murray said of the Zverevs.
"I used to remember Mischa's brother Alex, he was always there on the side of the court. He was tiny back then, but he was always there at the side of the court hitting.
"There will always be people who say they should get a different coach or whatever, but why? They both have done great with their parents around. It's nice to see."
Join our new commenting forum
Join thought-provoking conversations, follow other Independent readers and see their replies