Andy Murray reveals he is seeing sports psychologist after change of heart
EXCLUSIVE: Scot has been working with one 'for a number of months'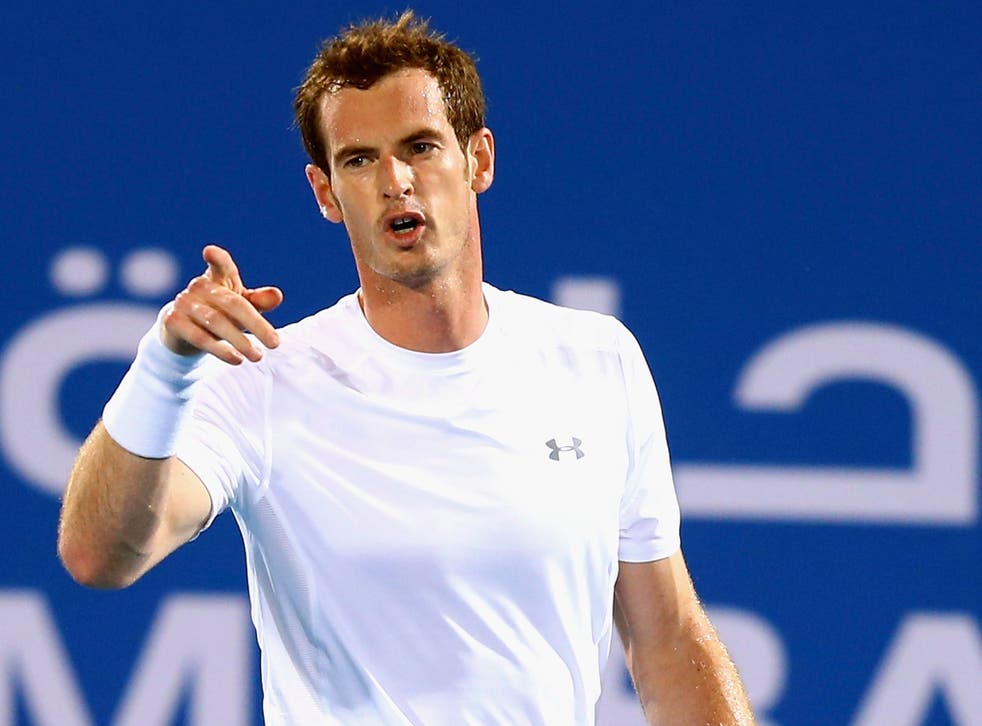 Andy Murray has always been open to new ideas when putting together his back-up team.
He recruited a clay-court specialist (Alex Corretja) to help him compete on his most challenging surface, was the first of the current group of top players to bring a "legend" (Ivan Lendl) into his team and was the first male Grand Slam singles champion ever to appoint a woman other than a family member as his coach (Amélie Mauresmo).
The Scot has also used sports psychologists in the past, though without too much conviction. "I don't think counting to 10 helps when you are playing in the semi-finals of a Grand Slam on Centre Court at Wimbledon against one of the best athletes in the world," he once said scathingly. On another occasion he suggested that a sports psychologist "doesn't know what it feels like or the best way to deal with things because they haven't been there".
Finally, however, Murray appears to have come round to the opinion that a sports psychologist can have an important part to play in his career. "I've been working with someone for a number of months now," he revealed here in Perth. "I don't know if I feel like I need to travel with [a psychologist], but it's not something I'm closed-minded about."
He added: "I think when it comes to psychology it has to be something that the player wants and the player buys into. When it's someone else's suggestion in the past I haven't felt like it's worked. But just now I think it's working well."
Murray did not want to reveal the identity of the psychologist in question. "Maybe in the future, if I start to do a bit of travelling with him, these things will come out," he said. "But it's not something I've spoken to him about yet, so I don't know if it's something he's comfortable with."
Mauresmo, meanwhile, has been working with Murray for six months now and the Scot likes the influence she has had on his team. "It's a lot more balanced, just in terms of the personalities," Murray said. "I remember when I worked with Simon Fuller [his former agent, who made his name with the Spice Girls] he always said that women often come at things with a different point of view, with a different set of eyes. When you need decisions to be made it's sometimes important to get both sides."
Had the atmosphere at last month's training camp in Miami been different with a woman heading what had previously been an all-male team? "Slightly different, but not in a major way," Murray said. "There was a very good atmosphere in the team. Everyone was concentrating on the future and what had to be done and not worrying about the past or anything. It's been great."
He added: "We've been working together now for five or six months. We know each other better, have a better understanding of the things we need to work on in my game. It has worked well so far."
Join our new commenting forum
Join thought-provoking conversations, follow other Independent readers and see their replies