Kim Sears 'swearing' outburst threatens to overshadow Andy Murray's Australian Open semi-final win
Ms Sears appeared less than impressed with her fiance's opponent - and the decision of broadcasters to split-screen her and Ester Satorova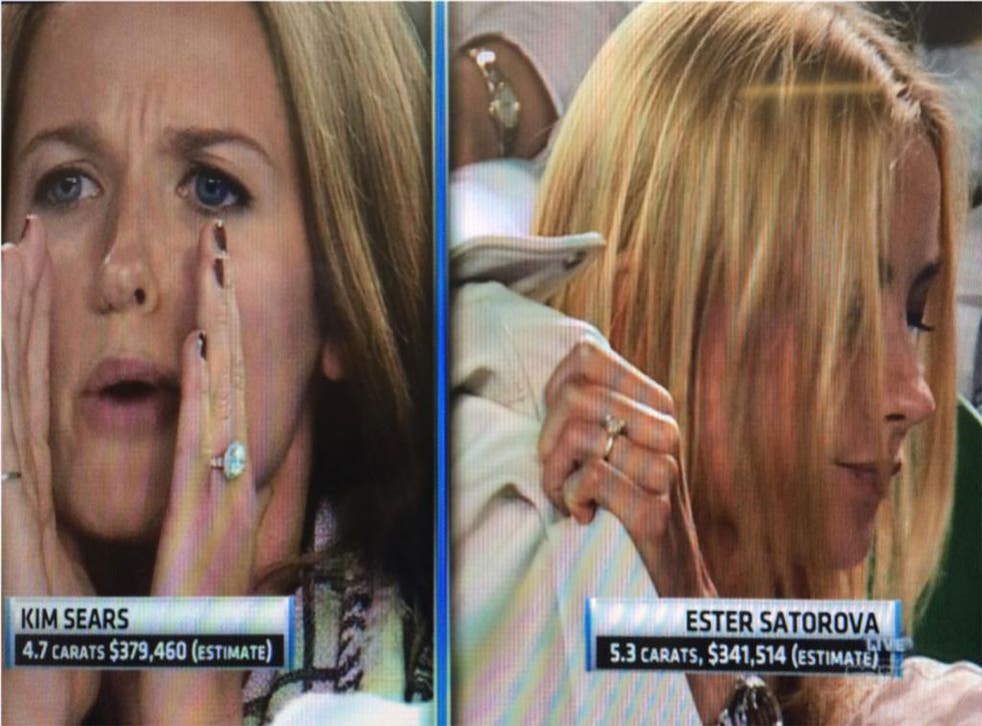 Andy Murray is through to the final of the Australian Open after a hard-fought victory over world No 7 Tomas Berdych - but that wasn't the take-home message for many people from today's match.
Twitter users have reacted with a mix of surprise and admiration to video footage that appears to show Murray's fiancee Kim Sears directing an expletive-laden outburst at his Czech opponent.
It has been observed that Ms Sears' behaviour off the court matches her partner's on it - or as journalist and prime Vine creator (see footage below) Richard Osley put it: "Andy Murray and his girlfriend look like they love a good swear."
Meanwhile, though most Tennis fans tuned in to watch Andy Murray battle through to a 6-7/6-0/6-3/7-5 victory and another Grand Slam final, ESPN seemed to think a very different match was going on.
Both Ms Sears and Berdych's fiancee Ester Satorova were wearing diamond engagement rings in the stands – a coincidence described by Mail this week as a "showdown".
And while an engrossing bout developed on court, ESPN footage showed a split-screen of the two women "sporting" their jewellery.
The broadcaster even provided some "statistics" to go along with the shot, that appeared to describe the women themselves as worth "4.7 carats ($379,460)" and "5.3 carats ($341,514)" respectively.
Responding to the coverage on Twitter, one user asked "why we need to know" this information, while Laura Costa wrote: "So Tomas Berdych's fiancee has the bigger ring but Andy Murray paid more for his fiancee's ring. #thingsthatmatter."
Ipek Sezer wrote: "We said Murray vs. Berdych, ESPN said Kim Sears vs. Ester Satorova."
Australian Open 2015 in pictures

Show all 54
Other broadcasters got in on the action, with Fox News' Bridget Tilley writing: "No one does stats like ESPN," and Yahoo Entertainment's Matt Whitfield saying: "Keep it classy, ESPN!"
According to some reports, Ms Sears appeared to respond to being shown on a split-screen with Ms Satorova by declaring: "Oh for f**** sake."
Join our new commenting forum
Join thought-provoking conversations, follow other Independent readers and see their replies