Australian Open 2015: Andy Murray's 'back in shape for vintage 2015' predicts coach Nick Bollettieri
'He attacks more and is very good at the net. No one moves better'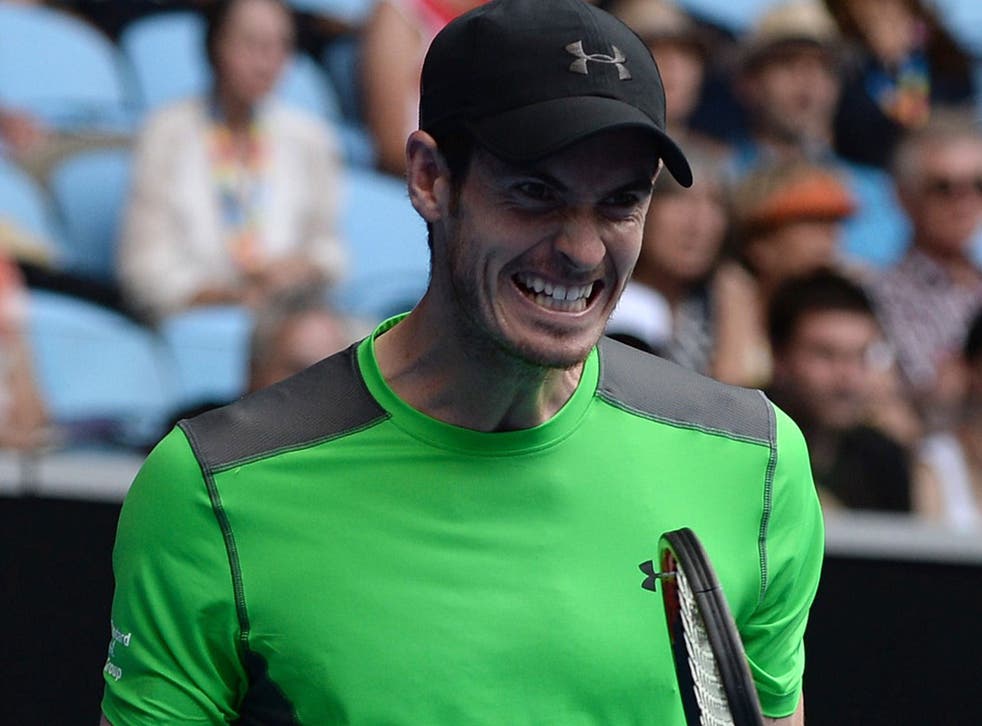 Nick Bollettieri likes what he is seeing from Andy Murray. The veteran American coach believes 2015 will be a year to remember for the Scot, who faces Portugal's Joao Sousa in the third round of the Australian Open here tomorrow after his crushing 6-1, 6-3, 6-2 victory yesterday over Australia's Marinko Matosevic.
Bollettieri, who did not join the doubters when Murray appointed Amélie Mauresmo as his coach last summer, believes the Scot was never at his best last year as he recovered from back surgery.
"His game is based on movement and balance," Bollettieri said. "He's much closer to the baseline now. You can't win from 10 feet back. The big question for me will be his second serve. Go for it. You might as well goddam double-fault.
"He's attacking more and he's very good at the net. Nobody moves better than him, nobody returns the ball better than him, and he's in great shape physically. And all the propaganda about a lady coach, that's over. And I'm glad it's over because she's damned good.
"Andy has to be realistic, put the facts down on the table: 'This is what I do, this is what it takes to win. Can I be a winner just playing baseline against [Novak] Djokovic?' It's not going to be that easy.
"Then you've also got [Milos] Raonic, [Grigor] Dimitrov, [Bernard] Tomic. You've got eight or 10 guys [coming through], including a couple from Australia. But Andy's physically fit and I believe that his mental attitude this year is excellent."
Sousa, Murray's next opponent, has not won a set in his three matches against the Scot, including their second-round meeting here two years ago. The world No 55, who enjoyed a good victory yesterday when he beat the No 32 seed Martin Klizan, is based at the Barcelona academy run by Francisco Roig, who also works occasionally with Rafael Nadal.
"He's had some decent wins in Slams before," Murray said. "He's normally done pretty well. He beat Dimitrov at the US Open [two years ago]. He fights hard. He has a great attitude. He doesn't have one massive weapon, but he definitely gets the most out of his game. He's physically in very good shape. He lasts the long matches well. He'll make it tough for me."
Murray beat Matosevic in just an hour and 42 minutes, having taken immediate control by winning 21 of the first 24 points. The Scot dominated the rallies, served well, returned superbly and made only 12 unforced errors to Matosevic's 49.
"I felt like I struck the ball a bit better today than I did in my first round," Murray said. "I think I moved pretty well. I defended well. If you want to win these tournaments, you need to defend well these days. It's a very important part of the game."
Matosevic believes Murray can go on and win the tournament. "Andy was way too good for me," the world No 81 said. "That's the best Andy's played against me. He was good at the French Open when he beat me and went on to the semis and at Queen's when he went on to win there and then win Wimbledon."
Join our new commenting forum
Join thought-provoking conversations, follow other Independent readers and see their replies