Chelsea football club put Andy Murray on the road to recovery
World No 3 undergoes treatment at football club in rehabilitation from back surgery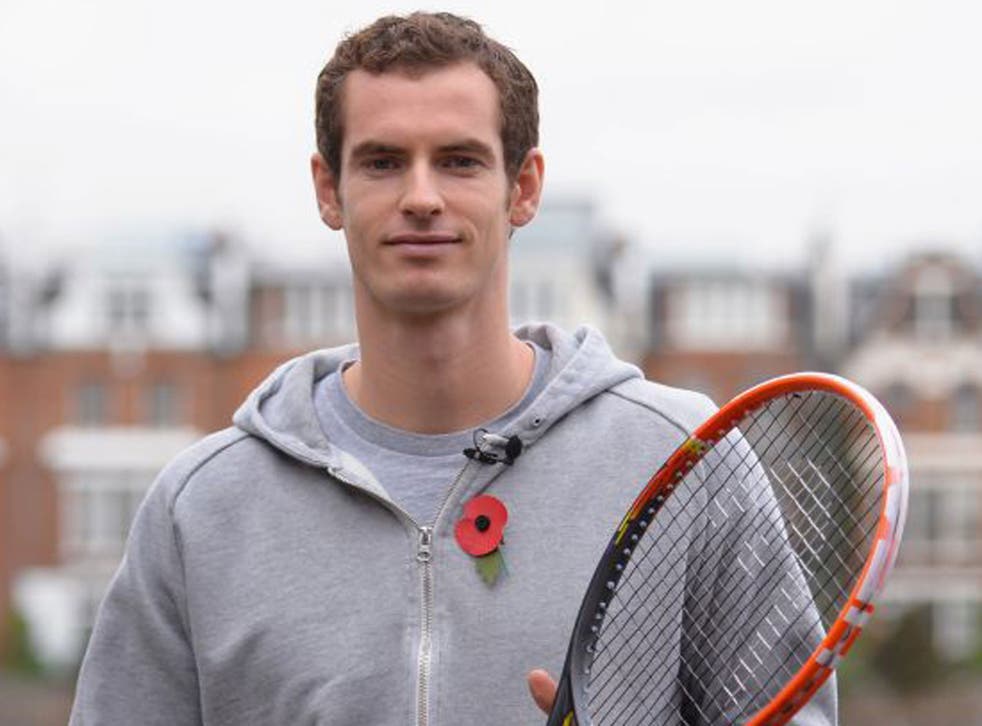 Andy Murray has probably had to keep his Arsenal affections quiet in recent weeks. The 26-year-old Scot has become a regular visitor to Chelsea's training ground in Surrey and is a big admirer of their manager, Jose Mourinho.
Murray revealed that Chelsea have played a significant part in his rehabilitation after the back surgery he underwent nearly six weeks ago. The world No 3, who hopes to return to competition in the new year, has been having treatment at Chelsea's training base in Cobham, not far from his own home.
"It's sped up the recovery a lot," Murray said. "I've been doing anti-gravity running in the swimming pool. Most of what I do is straight-line running in the pool. It's basically like an underwater treadmill. It's been a massive help for me to be able to do that, because there aren't many of them around.
"I do pilates with a teacher in Cobham as well. Then I have a bike and some weights at my house, so I can do some of the work there, but most of the stuff I'm doing is at Chelsea.
"The first day I was there, Jose Mourinho came down to say hi and chatted. He didn't give me any advice, but for me it was just really interesting to speak to him. I love football. I had met him a couple of times before. It's nice to have him back managing here, because it's very exciting to see what he's doing."
Murray added: "Hopefully I'm going to watch a training session one morning next week. I used to go to a lot of Chelsea games a few years back because I didn't have an apartment so I stayed in the hotel next to Stamford Bridge."
Although Murray has yet to hit a ball since his operation, he is satisfied with his progress. "The guy who did the surgery seems to be happy with it and the physios have been happy with the way I've been recovering," he said.
"I've been working very hard every single day to get myself back on court as soon as possible. I'm doing all the right things, training hard and doing hours of rehab every day. I'll come back when I'm ready, but hopefully it won't be too long."
Murray's major target is to be fully fit in time for the Australian Open in January, though he is due to play in an exhibition event in Barbados at the end of this month.
"If things progress very, very quickly it's possible, but if there are some setbacks or whatever I'm not going to rush back," he said. "I would love to be able to play a match or two in Barbados, but I will have a better idea of that in 10 days or two weeks."
Speaking at Queen's Club in west London at the launch of Head's new Graphene Radical racket, Murray said he had decided to have surgery after coping with problems with his lower back for nearly two years.
"There were a few issues going on with my back that were causing me quite a lot of pain," he said. "I just couldn't handle playing with the pain any longer. All the things I like to do away from the court – playing football, go-karting, golf, other sports – I wasn't able to do any of that. I thought, 'I don't want to have to do that for the next five or six years. I don't want to just have to do hours of physio every day'."
Meanwhile Murray's coach, Ivan Lendl, will join Andre Agassi, Pete Sampras and Pat Cash at an exhibition event at Earls Court on 3 March next year, which has been designated "World Tennis Day". Cash will play Lendl to open the evening before Agassi takes on Sampras.
Join our new commenting forum
Join thought-provoking conversations, follow other Independent readers and see their replies