Cold comfort for Wozniacki as battle to take over top spot heats up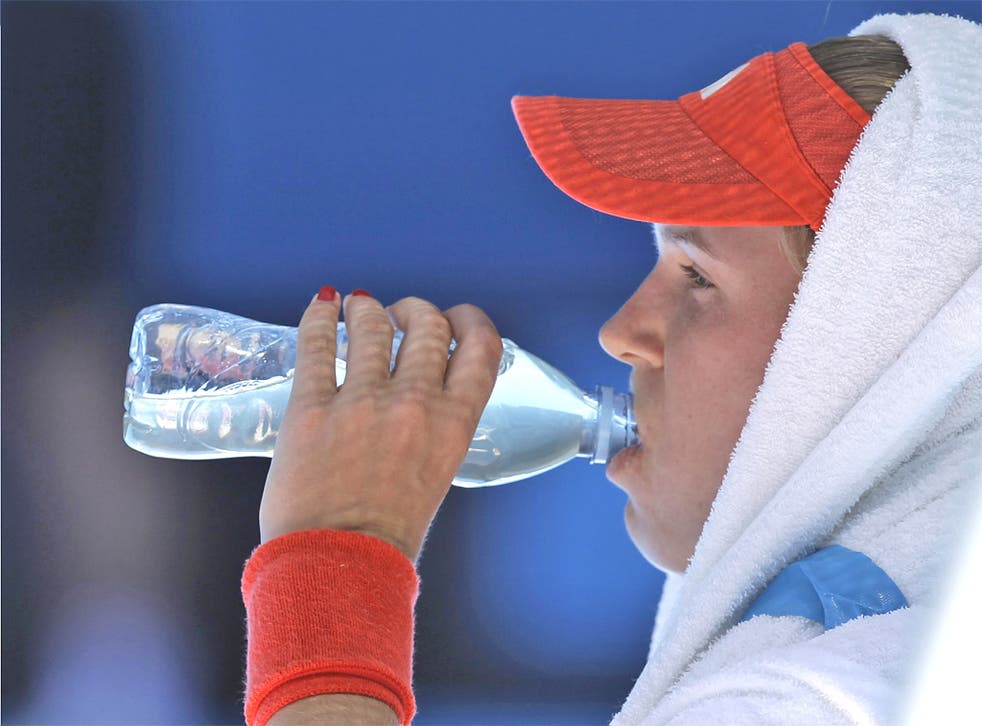 It would hardly have felt like consolation at the time, but at least Caroline Wozniacki could take one positive from her 6-3, 7-6 defeat by Kim Clijsters in the quarter-finals of the Australian Open yesterday. The 21-year-old Dane's exit from the tournament means that, for the moment at least, she will not have to answer questions about whether she deserves to be world No 1 when she has yet to win a Grand Slam tournament.
Having topped the rankings for 67 of the last 68 weeks, Wozniacki will lose her place in next week's updated list. Victoria Azarenka, who beat Agnieszka Radwanska 6-7, 6-0, 6-2 to earn a semi-final against Clijsters, could take the No 1 position, while Petra Kvitova and Maria Sharapova went into their quarter-finals today, against Sara Errani and Ekaterina Makarova respectively, with the top spot also in their sights.
Wozniacki fought tenaciously against Clijsters, but the match summed up her problems. Although the Dane is a superb athlete and great competitor, she lacks the weight of shot to beat the very best. Time and again Wozniacki had chances to finish off points but lacked the killer punch to do so.
In contrast, the big-hitting Clijsters, having recovered well from the ankle injury she suffered in the previous round, struck a succession of winners – 39 to Wozniacki's 13 – and could usually rely on her heavy serve to dig her out of trouble.
Asked how she felt about losing the No 1 spot, Wozniacki replied: "I don't really think about it. I've been there for a long time already. I finished No 1 two years in a row. At the end of the year, we will see who played the best. We are just in January. At the end of the year, you see who has played the best, most consistently all year-round. I will get it back."
She added: "I start laughing every time because the media talks to me like I'm finishing my career and I only have one year left and time is running out. The fact is I still have quite a few good years in front of me. I'm still improving."
Azarenka showed admirable composure to recover after losing the first set to Radwanska, who spoke afterwards about grunting. Although the Pole said she had got used to the noise made by Azarenka, whose wailing has been mimicked by the crowds here, she said some of the women players were "just too loud". She added: "About Maria [Sharapova], I mean, what can I say? For sure that is pretty annoying."
Join our new commenting forum
Join thought-provoking conversations, follow other Independent readers and see their replies