Eugenie Bouchard stays silent on her spat with Laura Robson
Despite being the same age, their careers have developed at a different pace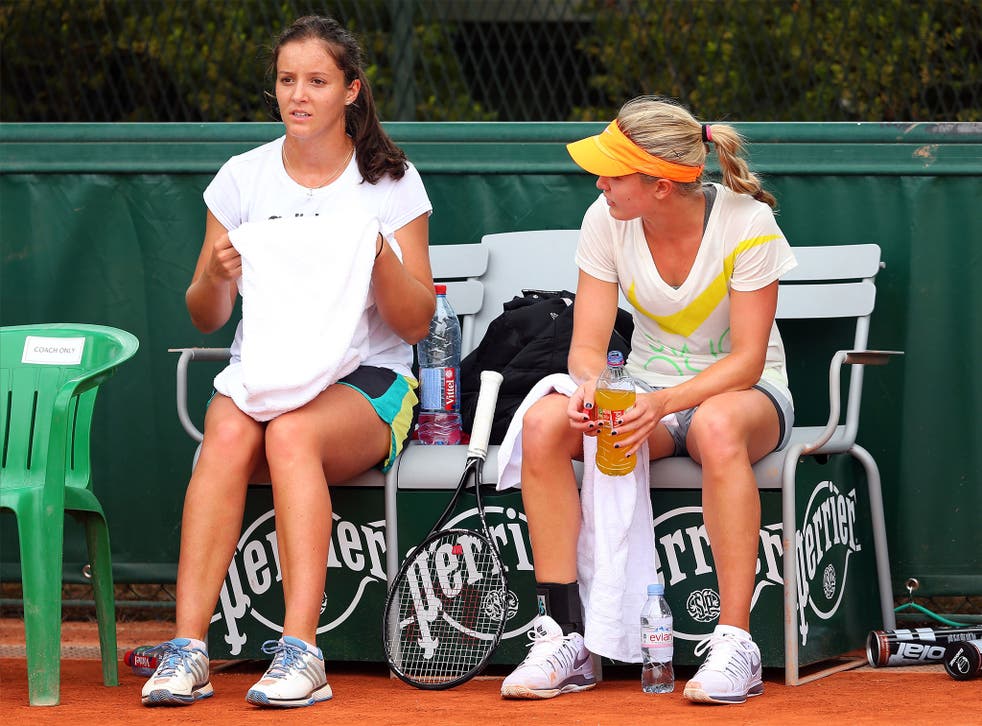 Eugenie Bouchard and Laura Robson used to be close, but for reasons that neither has divulged they are no longer friends. The speculation last summer was that their falling-out followed the agreement by Nick Saviano, Bouchard's long-term coach, to add Robson to his stable.
The Canadian and the Briton were born only a month apart, but their careers have developed at a different pace. Robson won the 2008 Wimbledon girls' title at 14 and played her first tournament on the women's tour later that year. Bouchard won the Wimbledon junior title at 18, having made her tour debut the previous year.
At first, Robson progressed more quickly, reaching a career-high position at No 27 in the world rankings in 2013. Bouchard did not break into the world's top 100 until the same year, though she has subsequently shot up the rankings. Robson, having not played for the past 12 months because of a wrist injury, is currently ranked No 940. She is due to return to competition next month.
Bouchard prefers to keep a little distance between herself and other players, though would not go so far as Maria Sharapova, who once described the locker room as her "least favourite place" in the world.
"I'm friendly with the other girls," Bouchard said. "We're all in it together. We all need each other to play against and we're the only ones who know what this crazy life is like. So I can be friendly with the girls, but I wouldn't consider any of them as a true friend, because you have to compete against them. That's why my two sisters and a couple of other people outside tennis are my best friends. I like to keep it that way."
Join our new commenting forum
Join thought-provoking conversations, follow other Independent readers and see their replies