Fabio Fognini makes obscene gesture towards fans at Shanghai Masters
The Italian had just lost to world number 553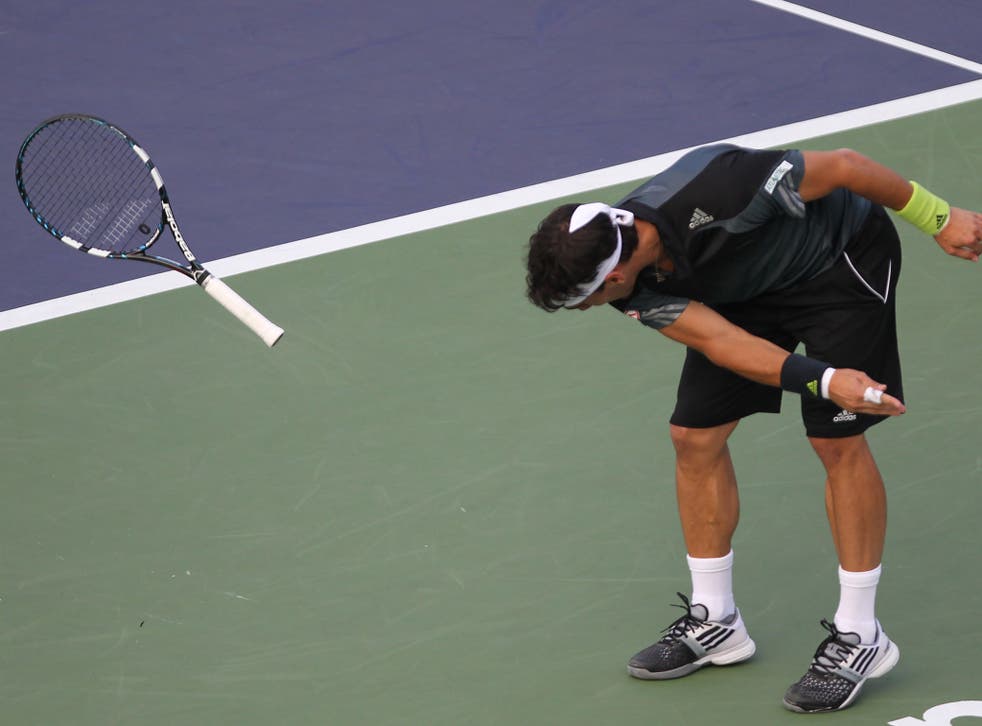 Nobody likes a bad loser, including the ATP who have fined Fabio Fognini for showing his middle finger to fans after his first-round defeat at the Shanghai Masters.
The combustible Italian is no strange to controversy and during and after his 7-6, 6-4 loss to Chinese world number 553 Wang Chuhan he was unable to contain his anger.
Having thrown his racket to the floor during the match, the 17th seed then appeared to push an elbow into his opponent after they shook hands at the net and as he left the court Fognini directed a middle finger at the partisan crowd.
The Italian has since been fined $2,000 for the gesture.
Wang, who would lose in the next round, opted not to address the controversy. He said. "This match has really, most importantly, helped me get closer to this kind of feeling of competing with top-100 players. Hopefully, next time when I meet a top-100 player, I won't feel so nervous or feel that it's impossible to win."
Fognini hit the headlines during Wimbledon earlier this year when he was fined £27,500 for telling respected tournament official Wayne McEwen that he would "smash my racket in your head" during his first-round match.
Unrepentant, he would go on to slam Wimbledon's traditions as he questioned why his match against Kevin Anderson was not scheduled for one of the show courts. He claimed officials were punishing him for his earlier outburst.
Register for free to continue reading
Registration is a free and easy way to support our truly independent journalism
By registering, you will also enjoy limited access to Premium articles, exclusive newsletters, commenting, and virtual events with our leading journalists
Already have an account? sign in
Register for free to continue reading
Registration is a free and easy way to support our truly independent journalism
By registering, you will also enjoy limited access to Premium articles, exclusive newsletters, commenting, and virtual events with our leading journalists
Already have an account? sign in
Join our new commenting forum
Join thought-provoking conversations, follow other Independent readers and see their replies