Maria Sharapova insists off-court links with Li Na will not be an issue after pair reach Australian Open semi-finals
Sharapova will plan Na in the semi-final of the Australian Open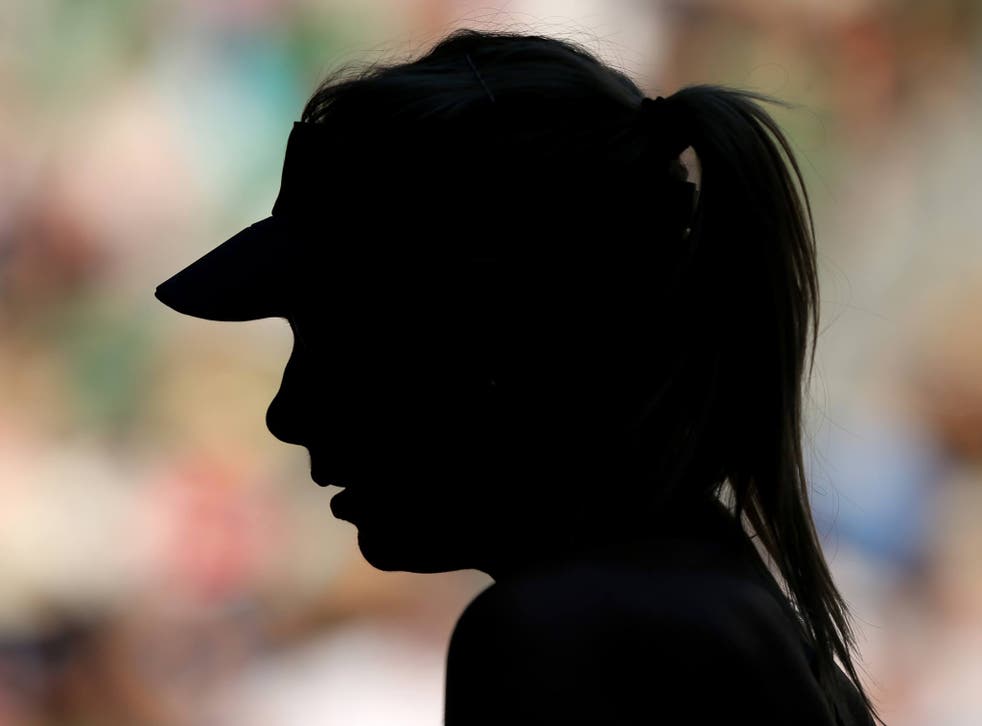 Maria Sharapova has denied inside knowledge will be a factor in her Australian Open semi-final against Li Na and insisted it will come down to "execution" on the day.
There are links between the pair: Sharapova's current coach Thomas Hogstedt is a former mentor of Li while the two players are managed by the same agent, Max Eisenbud.
But Sharapova believes their off-court set-ups will have no bearing on their last-four clash on Thursday.
She said: "We've played against each other so many times, before Thomas was my coach and since.
"We know each other's games, it has nothing to do with it.
"Our coaches are not the ones that are going out on the court and playing against each other.
"We're certainly experienced enough and at the end of the day it's all about execution and not the other factors."
Sharapova has executed well in Melbourne so far, dropping just nine games in reaching the semi-finals - bettering the tournament record of 12 set by Monica Seles in 1991.
She beat Ekaterina Makarova today 6-2 6-2 in a repeat of the win over her fellow Russian at the same stage last year.
It was another one-sided encounter with Makarova, who ousted fifth seed Angelique Kerber in the previous round, unable to make any impression on Sharapova's high-intensity, big-hitting game.
"I thought today was going to be a really good test," added Sharapova.
"She has beaten quality players over the course of the last week and I know that she's capable of playing well. She's also a lefty, which is a bit tricky.
"So I thought I handled that pretty well and was able to keep my focus all the way through the match."
Sharapova expects the Li encounter to be a much closer affair.
"She's had a great start to the year and is playing really well," she said.
"She was the most improved player towards the end of last year as well so hopefully it will be a high-quality semi."
Li made it through to her third Melbourne semi-final after halting Agnieszka Radwanska's blistering start to 2013.
Fourth seed Radwanska came into the match having won 13 straight matches, a run which included a victory over Li in Sydney, but she had no answer today as the Chinese won 7-5 6-3.
Li was pleased to gain revenge for defeat a fortnight ago.
"This time I was fit, not like last time," she said.
"Last time I was a little bit tired with all the travelling. At a grand slam you can play one day and then have the next day off. I was feeling much better.
"But she's a tough player, it felt like I was playing against a wall today. She can hit the ball everywhere without making a mistake.
"It was very tough."
Radwanska served for the first set at 5-4 but in a break-laden match it was no surprise that Li pinched the game and then broke once more to take the opener.
Radwanska, who has now failed to get past the last eight in Melbourne having reached this stage four times, threatened a fightback when she established a 2-0 advantage in the second.
But Li simply ramped up her game, going for even more from the baseline.
And having it got back on serve she seized the initiative further by going on a nine-point run which helped her to take a 5-2 lead.
Radwanska held to make Li serve it out and, despite a few wobbles, she came through in one hour and 42 minutes.
PA
Join our new commenting forum
Join thought-provoking conversations, follow other Independent readers and see their replies