Roger Federer's wife Mirka called Stanislas Wawrinka a 'crybaby' at the ATP Tour Finals
Video has emerged showing Mirka heckle fellow Swiss at the O2 Arena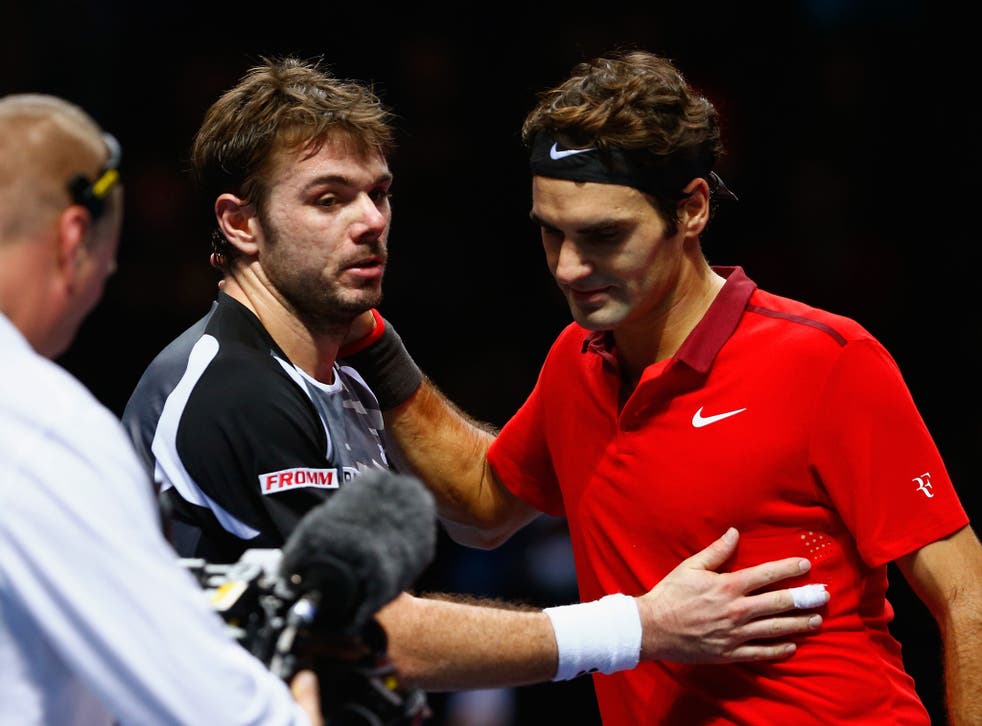 A video has emerged that shows Roger Federer's wife Mirka call Stan Wawrinka a "crybaby" during their tense ATP Tour Finals semi-final.
The video has since been blocked by ATPMedia on copyright grounds.
The exchange happened during the 11th game of the final set, shortly after Wawrinka had blown three match points. Wawrinka turns to umpire Cedric Mourier and says: "Not just before the serve, not just before the serve".
The 29-year-old had become agitated by Mirka's habit of shouting encouragement to Roger between serves, in what is a breach of etiquette.
After the word "crybaby" can be heard, Wawrinka turned to Federer, clearly angered, and asks "What did she say?" as the crowd jeers.
When the match had finished with a Federer win, a still-angry Wawrinka began to argue with his fellow Swiss in the tunnel, with the pair needing to be taken into a makeshift gym to settle their differences.
With the Davis Cup round the corner, Federer posted a picture on Twitter that appeared to release the tension, with Wawrinka doing a 'rabbit' sign behind Federer's head.
On Tuesday, Federer played down the spat as something that was said in the "heat of the moment".
Speaking at a press conference he said: "There's no hard feeling whatsoever.
"We are friends, not enemies, but it was maybe one of those heat-of-the-moment situations."
Join our new commenting forum
Join thought-provoking conversations, follow other Independent readers and see their replies