Wimbledon 2014: Andy Murray's Army has brush with the wildlife of Wimbledon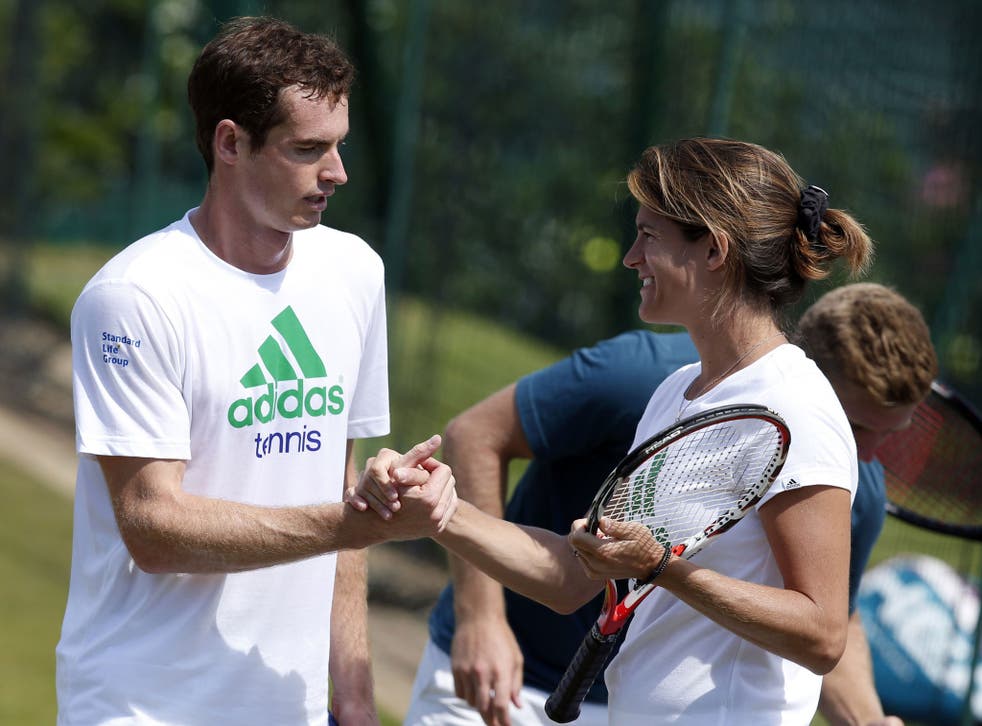 For the first time in 78 years a reigning British Wimbledon champion will, this afternoon, step out on to Centre Court to open the world's premier tennis tournament and begin the defence of his title.
And thousands of Andy Murray's fans, some of whom began queuing for tickets as early as Saturday morning, will be there to cheer him on – with hundreds having slept on pavements, battled with urban foxes and whiled away the long hours with books, cards and Sudoku puzzles for the privilege of being there.
Among the Murray supporters to be rewarded for their loyalty with a seat in the first ten rows of Centre Court will be sisters Sandy Bishop, 47, and Chris Allen, 57, as well as their sister-in-law Linda Loader, 58.
Last night they were guarding their place at the front of the queue for tickets which will be made available this morning, having arrived at in the early hours of Saturday.
They spent the first day and night sitting in camp chairs on the pavement of Wimbledon Park Road, SW19, before the gates to Wimbledon Park were thrown open yesterday, allowing them to pitch a tent.
By 8.30am yesterday, all 500 tickets made available on the day for the opening match between the 27-year-old Scot and Belgian David Goffin were accounted for. As were the 500 tickets for number two court, and the "several thousand" ground passes which give access to courts three to 19.
As a result, Wimbledon Park had been turned into a campsite with fans sunbathing, reading and playing games as they saved their energy for today's drama. "If you can put up with sitting around and doing nothing, and not having much sleep, it's worth it," said Linda, a lab technician from Yateley, Hampshire. "Everyone's here for the same reason so we all have something to talk about and we help each other out, putting up tents or charging each other's phones."
"The three of us don't often get chance to spend time together," added Chris, who works for the NHS in Cornwall. "So we spend a lot of the time talking."
Further down the queue, friends Pat Harmon, 26, Gary Ascott, 31, and Becci Scopes, 25, from Ipswich, were playing cards on a blanket. They'd arrived on Saturday as well, and spent the first night camping on the roadside.
"We got no sleep and had foxes coming up to our tent," said Gary. "But Andy Murray is the defending champion, so it's worth it."
The Speake family from Garstang, near Preston, had wisely rented a flat in Wimbledon for Saturday night, getting up at 4am to arrive in the queue an hour later and book around 200th place in the queue.
"We got here at 9.30am on Sunday last year, and didn't get into Centre Court, so we thought with Andy Murray playing we should get here earlier," said software engineer Mark, 46, sitting outside his tent with his family.
For all the enthusiasm there were mixed feelings as to whether Murray would be able to keep his crown, however.
"I think he's got a good chance," said Pat Harmon. But Mark Speake disagreed. "I don't think he'll win the whole thing," he said, adding that he was unlikely to beat Nadal.
Join our new commenting forum
Join thought-provoking conversations, follow other Independent readers and see their replies