Wimbledon 2017: Struggles of the top seeds could make the men's singles more open than ever
For the first time since The 2014 Championships the 'big four' have been named top seeds for a Grand Slam, but all head to Wimbledon with significant worries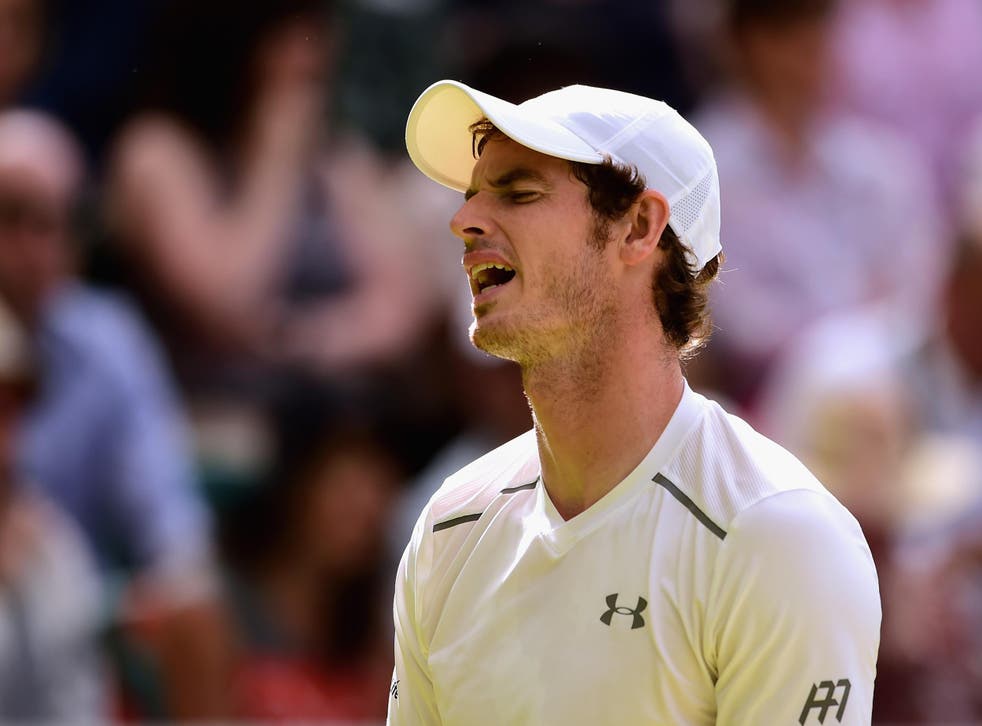 When the All England Lawn Tennis Club committee announced the singles seeds for Wimbledon this year, the first four names on the 32-man list were all familiar ones. Andy Murray, Novak Djokovic, Roger Federer and Rafael Nadal occupied the top spots – the first time since The 2014 Championships that the glorified 'big four' have all found themselves named as the top seeds at a Grand Slam.
This, combined with Federer and Nadal dominating the ATP Tour as if they were playing in their 2005-07 era pomp, has led many to believe that this year's Wimbledon will be something of a glorious throwback; one final chance to see four legends of the sport collide on grass while still operating at their absolute physical peak.
But the reality is different. All four men, who between them have won 44 of the last 49 men's grand slam titles and have cumulatively picked up over $360m in prize money, head to southwest London with serious questions hanging over their form, fitness and motivation.
Murray is the top seed and defending champion but, on current form, arguably looks the least likely of the four to reverse his fortunes in time to become the first British man since Fred Perry to win three Wimbledon titles.
Not only has his form been lacklustre since his Herculean ascent to the top of the ATP rankings at the end of 2016 – with shock early exits at the Australian Open, Indian Wells and Queen's in particular – but the 30-year-old has also been afflicted by a series of health problems.
He began the season with a bout of shingles, was forced to skip the Miami Open with an elbow injury, battled through the French Open with a heavy head cold and has pulled out of both of his exhibition matches at Hurlingham this week with a sore hip.
Andy Murray's difficult 2017

Show all 13
Even the man himself doesn't sound entirely convinced by his chances this year. "I feel like I can still do very well at Wimbledon, providing I do everything right these next couple of weeks," he said after his shock loss to Australian lucky loser Jordan Thompson at Queen's last week, before adding: "But there is a lot of work to be done. Hopefully I will turn that around. I mean, it's possible."
Hopefully. Hardly the talk of a man who backs himself to win his fourth major.
Andy Murray at 30: His career in numbers
He is not the only one feeling the strain. Two-time champion Nadal – who looked so imperious on terre battue less than three weeks ago – has struggled since obliterating Stan Wawrinka in three sets to complete La Decima, and has a poor recent record at The Championships.
"There has been a while since I don't play very good Wimbledon," he remarked after his landmark win at Roland Garros. "It's true that after 2012 what happened with my knees, [it has] been tougher and tougher to compete on grass for me. If I don't feel fit then probably my chances are not there, no?"
Since then, his pessimism has only grown. He was forced into withdrawing from Queen's at the final hour over fears he could aggravate a longstanding knee injury, and sounded little short of disconsolate when accosted by journalists after a hit at the Mallorca Open's grass courts a few days ago.
"I have to work a lot," he said. "My current level is not enough to compete the way I want at Wimbledon."
If Murray and both have questions hanging over their fitness, Djokovic has more intangible issues on his mind. While his form heading into the French Open had been middling, his performances in Paris were downright mystifying. There were flashes of brilliance – most notably in his three-set win over the in-form Albert Ramos Viñolas – but some real stinkers, too.
He was taken to five sets by Diego Schwartzman, a player who had never previously been beyond the second round of a Slam, before completely collapsing in a dismal 7-6, 6-3, 6-0 defeat to 23-year-old Dominic Thiem in the quarter-finals.
"It wasn't really there for me today," was how Djokovic summed it up. "It looks right now as if Djokovic doesn't want to be on the court," was John McEnroe's rather more cutting assessment. "This is tank city."
Worryingly for Djokovic, the questions that dogged his French Open campaign have not been answered in the three-week period before Wimbledon. Will Andre Agassi return to his box for the duration of the tournament? Will he be able to turnaround his unconvincing run of form? And does he truly want to be slugging it out on a tennis court anymore? Ranked as low as fourth in the world for the first time since 2009, he looks to be an outside bet.
And then there is Roger. The bookmakers' favourite is clearly the in-form contender, having swept aside Alexander Zverev in less than an hour to win his ninth Halle title last weekend, but was forced into skipping the entire clay-court season in an attempt to maintain his fitness after winning in Indian Wells and Miami.
At the age of 35, he's not entirely immune from the odd shock result, either. His grass-court season began in pretty disastrous fashion with a loss to 39-year-old Tommy Haas at the Stuttgart Open, and he was also humbled by the Russian qualifier Evgeny Donskoy in Dubai, towards the beginning of the season.
But he's quite comfortably the favourite principally because all of the other top contenders are struggling with a range of different problems.
Even the next tier of elite men's players have been underwhelming in recent weeks. Wawrinka and Milos Raonic both suffered surprise first round defeats at Queen's; Zverev has been disappointing since winning his first Masters 1000 title in Monte Carlo; and Nick Kyrgios has looked distracted with a raft of off-court issues, although he tends to raise his level on grass.
And so whoever wins the men's singles final in little over two weeks' time will need to reverse a run of poor form, or overcome a pre-existing injury concern, or both. Wednesday's seeds list may have had a very familiar look about it, and the season so far has been dominated by tennis's elder statesmen reliving past glories, but it is hard to remember a Grand Slam where so many questions hung so ominously over the main contenders.
Register for free to continue reading
Registration is a free and easy way to support our truly independent journalism
By registering, you will also enjoy limited access to Premium articles, exclusive newsletters, commenting, and virtual events with our leading journalists
Already have an account? sign in
Register for free to continue reading
Registration is a free and easy way to support our truly independent journalism
By registering, you will also enjoy limited access to Premium articles, exclusive newsletters, commenting, and virtual events with our leading journalists
Already have an account? sign in
Join our new commenting forum
Join thought-provoking conversations, follow other Independent readers and see their replies