Woe for Wozniacki as her slide continues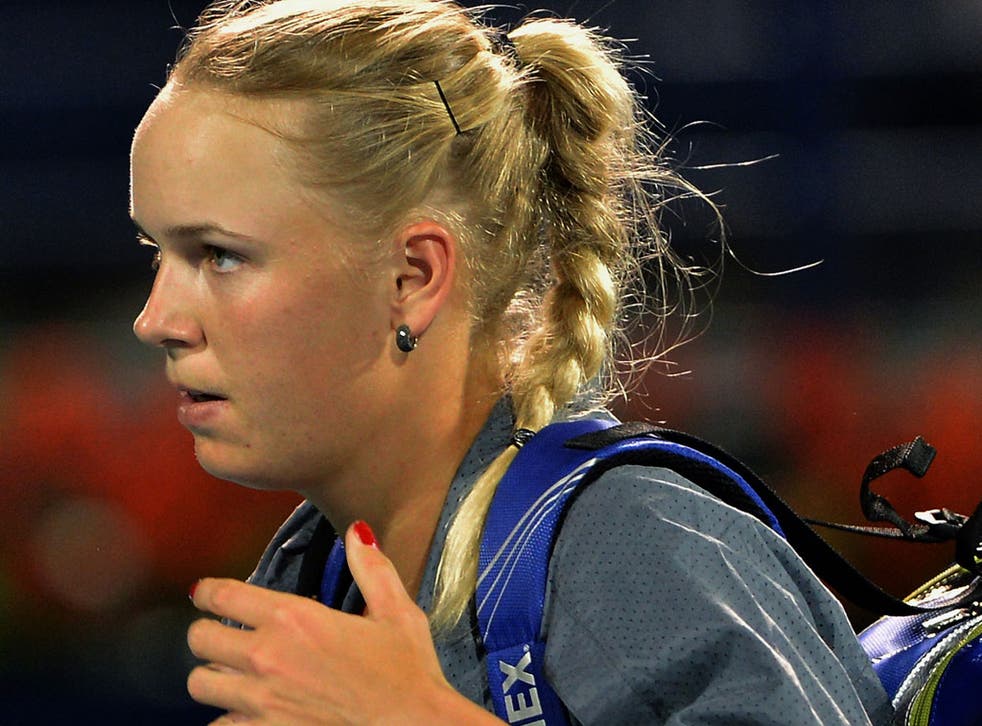 Caroline Wozniacki's troubles continue.
After losing her world No 1 ranking at last month's Australian Open and falling at the first hurdle in Doha last week, the 21-year-old Dane last night surrendered the first of the six titles she will be defending this year. Wozniacki was beaten 7-6, 7-5 here in the semi-finals of the Dubai Duty Free Championships by Germany's Julia Görges, who will face Agnieszka Radwanska in today's final.
Any hopes that Wozniacki might prosper without the pressures associated with her No 1 ranking – most notably the regular jibes about not having won a Grand Slam title – have been dented by her two post-Melbourne appearances.
Although she won two matches here, the world No 4 will lose further ground in the rankings after suffering her third defeat in a row to Görges.
The world No 19 hit some thumping forehands, but Wozniacki was largely responsible for her own downfall, making far too many mistakes. She saved a set point with a fine backhand winner down the line when Görges served at 5-3 in the opener, but then played a poor tie-break, typified by her netted smash on the final point. Wozniacki led 4-2 in the second set, but lost four games in a row as Görges secured victory with two big forehands.
Wozniacki blamed her defeat on too many unforced errors, but said she was not unduly concerned by her form. "Today was just a day where you try, you try, you try and it just doesn't work," she said. "You have these days."
Radwanska, who will climb to a career-high fifth in the world rankings if she wins today, dropped only seven points in the final set in her 6-2, 2-6, 6-0 victory over Jelena Jankovic. Having won three titles in the second half of last season, Radwanska has reached the quarter-finals or better in all four of her tournaments this year and has lost to only one player, the world No 1 Victoria Azarenka, who went on to win the title on each occasion.
After working with her father for 17 years, Radwanska has two new coaches in Tomasz Wiktorowski and Borna Bikic. Radwanska, 23, admitted she had had "arguments off the court" with her father, Robert, who claimed after his daughter's defeat to Maria Sharapova at last year's French Open that she needed a psychiatrist. Radwanska said she still speaks on the phone to her father every day. "It's just that he's not here," she said. "It seems good like that."
Join our new commenting forum
Join thought-provoking conversations, follow other Independent readers and see their replies