Michael Sam: First openly gay NFL player is cut from squad
'The most worthwhile things in life rarely come easy'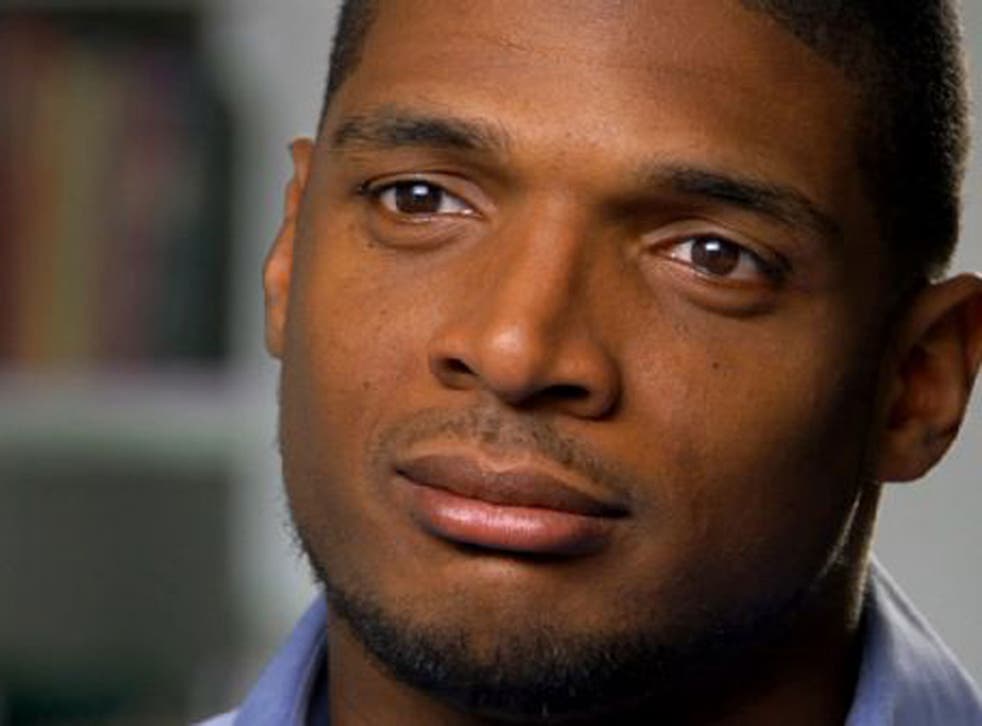 Michael Sam, the first openly gay player in the NFL, has failed to make the final 53-man squad for the St Louis Rams.
Sam, 24, became one of America's only high-profile gay athletes when he came out in February to widespread acclaim, including congratulations from President Barack Obama.
The Rams' head coach Jeff Fisher said on Saturday that Sam's failure to make the team was "a football decision."
He said: "He's not about drawing about attention to himself. He kept his head down and worked and you can't ask anything more out of any player for that matter."
Sam responded to the news on Twitter: "The most worthwhile things in life rarely come easy, this is a lesson I've always known. The journey continues."
As one of 22 players that failed to make the Rams' final roster ahead of the Saturday deadline for squad submission, Sam has become available to other NFL teams to pick up off waivers.
Having played college football as a defensive end at the University of Missouri, Sam was drafted by the Rams in May, and his celebratory kiss with boyfriend Vito Cammisano was broadcast on national television.
Although Sam's coming out earlier this year was widely celebrated, some in the sport expressed anger and disgust. Miami Dolphins Don Jones was disciplined for tweeting "omg" and "horrible" after the kiss was aired by ESPN, US radio host Michael Brown called Sam "selfish" for declaring his homosexuality, and Mississippi State player Rufus Warren tweeted to Sam that football "is a MAN sport."
Sam's failure to make the NFL squad could kickstart further conversations about the homophobic culture of the National Football League.
Join our new commenting forum
Join thought-provoking conversations, follow other Independent readers and see their replies