Antonio Brown 'quits' NFL and takes shots at Robert Kraft and Ben Roethlisberger in tweet storm
'Different strokes different folks clearly' he said of Patriots owner Robert Kraft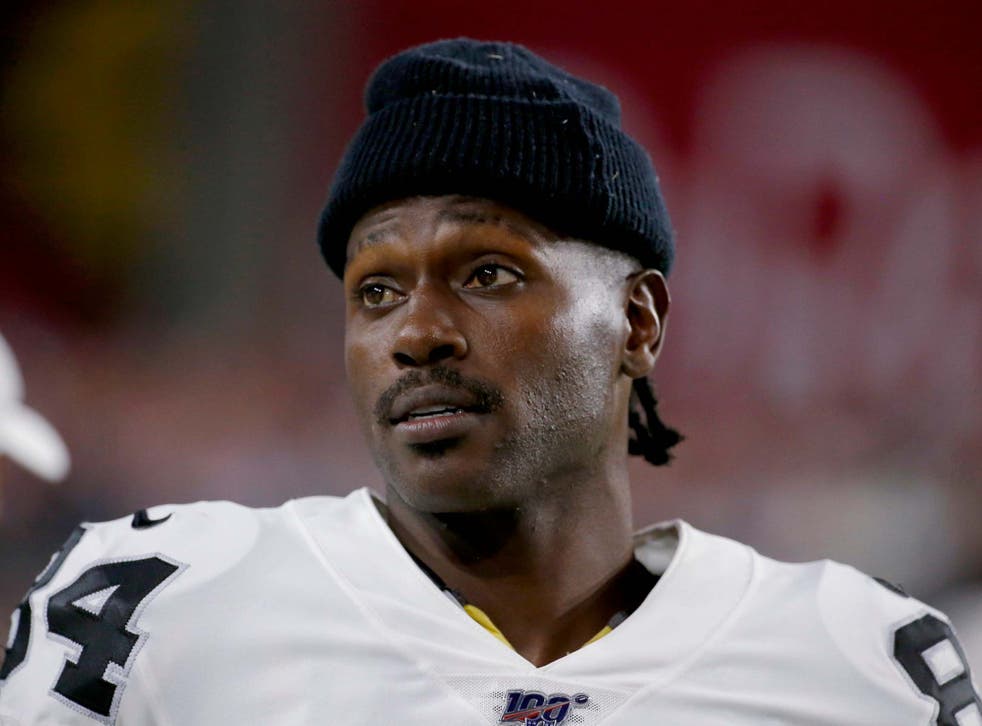 Antonio Brown said he won't play in the NFL again, in an early morning Twitter rant in which he took aim at the owner of the New England Patriots, the team that cut him this week.
The star was recently accused of rape, which led to his departure from the Super Bowl champions.
On Sunday morning he said he would not play in the NFL again, then took shots at other people in football who have been accused of sexual misconduct.
That included Patriots owner Robert Kraft, who was arrested in connection with a prostitution and sexual trafficking sting in a Florida massage parlour. He has not been punished.
"Different strokes different folks clearly," Brown wrote.
NFL Draft 2019: First Round

Show all 33
Another target was Brown's longtime Steelers teammate Ben Roethlisberger, who was suspended for four games after he was twice accused of sexual assault. "4 games for Big Ben crazy world I'm done with it," Brown tweeted over a screenshot of a news article about the investigation.
Brown was one of the NFL's most prolific receivers for a decade but was traded out of Pittsburgh and released in Oakland after his off-field antics became too much for those teams.
The Patriots signed him anyway, and just days later a woman filed a civil lawsuit in Florida accusing him of rape. He played in one game, then was released after the team learned he tried to intimidate a second woman who accused him of sexual misconduct.
Asked by CBS before the game what led to Brown's release, Patriots coach Bill Belichick declined to comment.
Agencies contributed to this report.
Register for free to continue reading
Registration is a free and easy way to support our truly independent journalism
By registering, you will also enjoy limited access to Premium articles, exclusive newsletters, commenting, and virtual events with our leading journalists
Already have an account? sign in
Register for free to continue reading
Registration is a free and easy way to support our truly independent journalism
By registering, you will also enjoy limited access to Premium articles, exclusive newsletters, commenting, and virtual events with our leading journalists
Already have an account? sign in