New England Patriots' Tom Brady and Bill Belichick donate $150,000 to JJ Watt's Hurricane Harvey relief effort
Watt initially hoped to raise $100,000 to help those affected by the tropical storm but blew through that goal on his way to $37 million and counting
Thursday 21 September 2017 09:08 Comments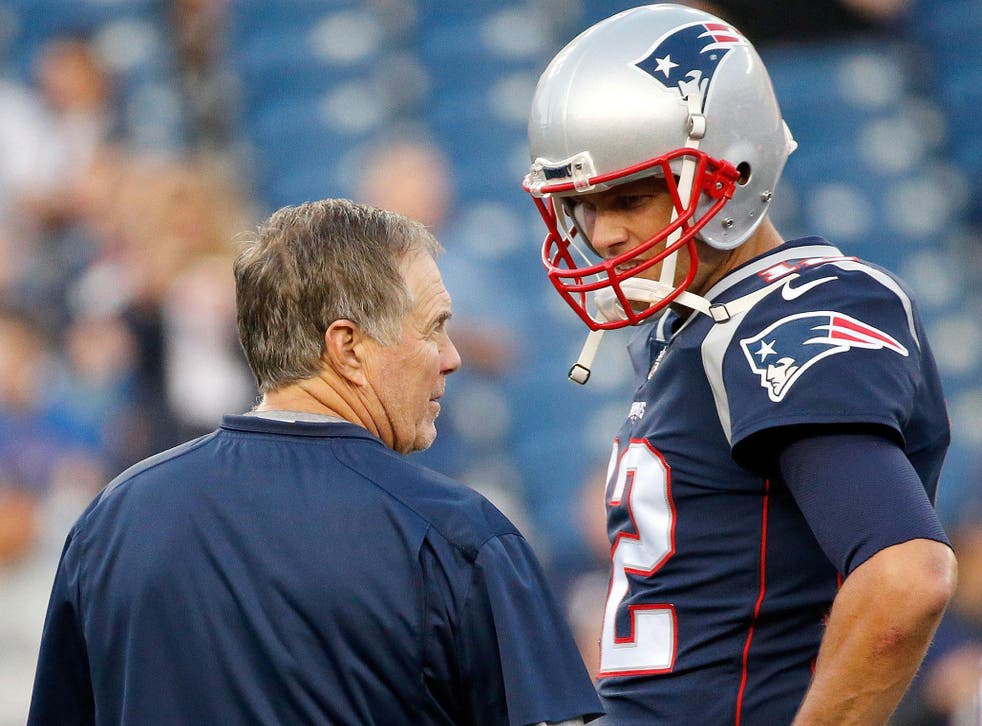 New England Patriots' Tom Brady has donated $100,000 to the Hurricane Harvey relief fund started by Texans star J.J. Watt, and coach Bill Belichick has joined his quarterback by pitching in $50,000.
Harvey slammed South Texas with torrential rain that flooded parts of Houston and nearby cities, forcing thousands to evacuate their homes.
Watt was understandably delighted and full of praise for what he called "incredibly kind gestures".
"It just goes to show what type of people they are," he said. "Despite everything, playing a game against each other, having practice against each other, being in the same [conference] and things like that. For them to step up at a time like that and just help their fellow human is pretty special and I think it speaks volumes to their character.
"I'm very appreciative of that obviously, and I think the way both of them went about it as well, just kind of quietly behind the scenes. I don't think they even meant for it to get out, so good people. Much appreciated for sure."
Watt initially hoped to raise $100,000 but blew through that goal on his way to $37 million.
"I think everybody was pretty touched by what happened," Brady said on Wednesday. "I've had a lot of friends down there. I don't know; I'd rather not comment too much, other than a lot of people need a lot of help."
The Patriots play the Texans on Sunday in New England.
Register for free to continue reading
Registration is a free and easy way to support our truly independent journalism
By registering, you will also enjoy limited access to Premium articles, exclusive newsletters, commenting, and virtual events with our leading journalists
Already have an account? sign in
Join our new commenting forum
Join thought-provoking conversations, follow other Independent readers and see their replies