Gareon Conley accused of rape the day before being selected by the Oakland Raiders in the NFL Draft
The Ohio State cornerback was accused of rape 24 hours before being selected by the NFL team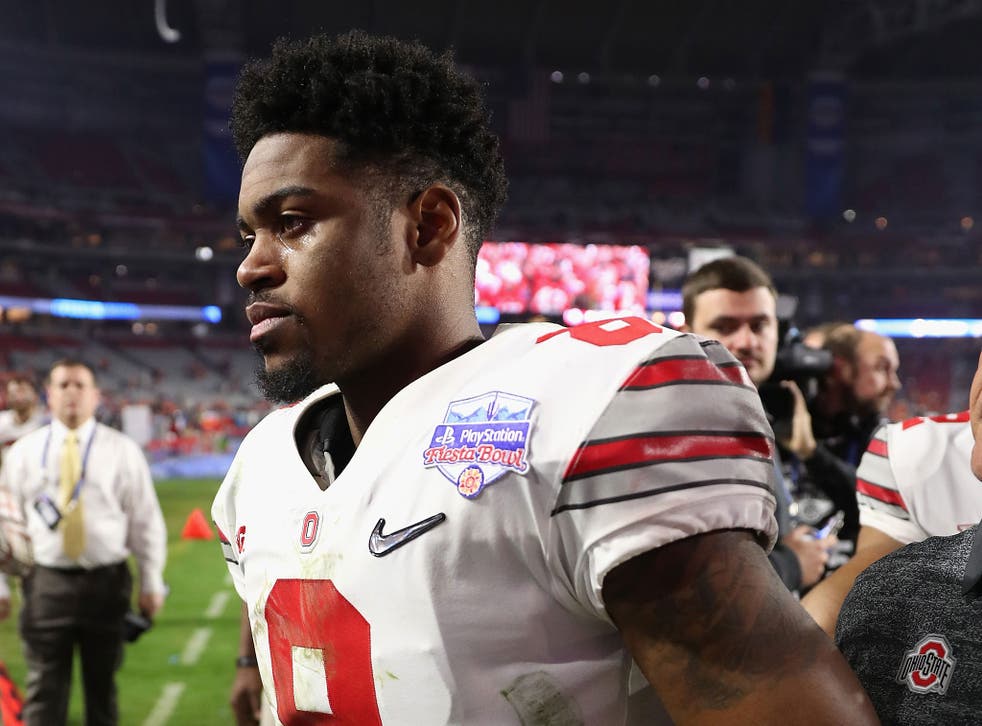 An American football player was selected in Thursday night's first round of the NFL Draft, just 24 hours after he was accused of rape.
Gareon Conley, 24, of Massillon Ohio, was selected by the Oakland Raiders as the 24th overall pick in Thursday's Draft, which sees the best collegiate talent selected to play in the National Football League next season.
However, the Ohio State cornerback was accused on Wednesday of sexually assaulting a woman in Cleveland, when his name was included in a police report.
Conley denied the allegations as "completely false", and no charges have been filed with no information being passed on to prosecutors.
Conley looked to be a guaranteed first-round Draft pick, but the rape allegations meant that a number of teams hesitated in moving for the cornerback. One team is believed to have made Conley sit through a polygraph test, which he passed, but he was expected to have been selected in the first 14 picks had there not been any accusations made against him.
Conley was accused of meeting a woman on 9 April in Cleveland and taking her back to his hotel room. The woman accused him of having sex with her after she told him to stop, though witnesses have said that Conley did nothing wrong.
The Associated Press reported that Conley will speak to police on Monday, as well as provide them with a DNA sample.
Oakland couldn't pass up the opportunity to select a high-first-round Draft pick and firmly believe in his innocence by doing so. His selection adds the much-needed depth to their secondary, with Conley starting every game for Ohio State over the last two years, and boasts a slim 37 per cent completion rate for quarterbacks when throwing in his direction.
Register for free to continue reading
Registration is a free and easy way to support our truly independent journalism
By registering, you will also enjoy limited access to Premium articles, exclusive newsletters, commenting, and virtual events with our leading journalists
Already have an account? sign in
Register for free to continue reading
Registration is a free and easy way to support our truly independent journalism
By registering, you will also enjoy limited access to Premium articles, exclusive newsletters, commenting, and virtual events with our leading journalists
Already have an account? sign in
Join our new commenting forum
Join thought-provoking conversations, follow other Independent readers and see their replies