How strong are this year's NFL playoffs? Well the reigning Super Bowl MVP is probably the worst quarterback on show
A playoff lineup so strong that some of the league's best quarterbacks will have to watch from the sofa should provide some fascinating clashes of style (and substance)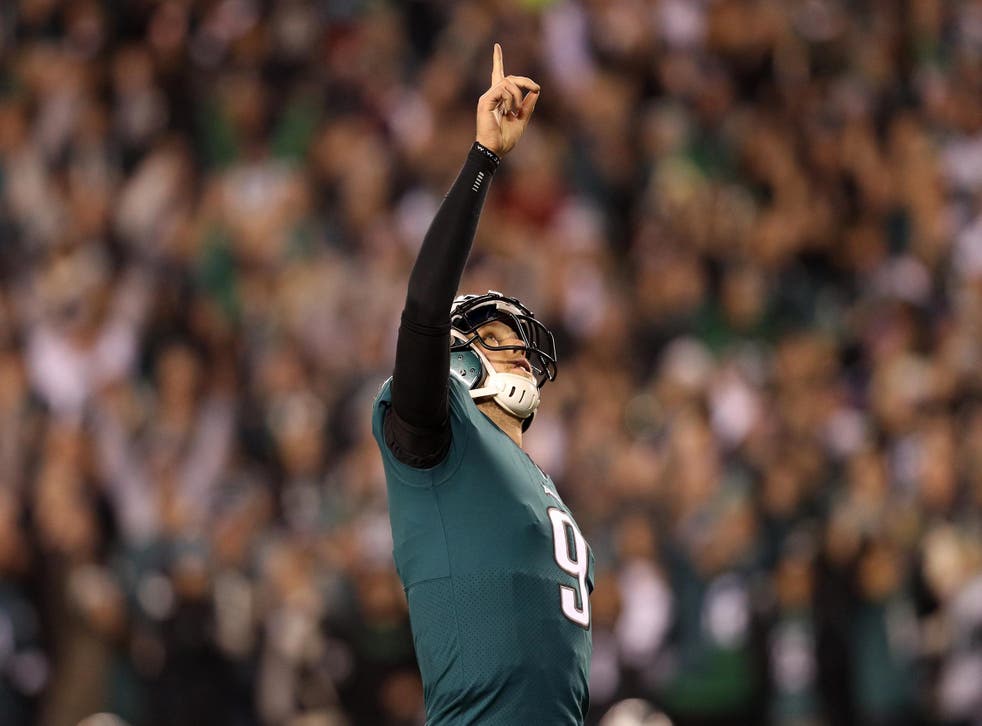 Perhaps the most surprising thing about Wild Card Weekend, where you'll find the NFL playoffs' four opening match-ups this Saturday and Sunday, is that there isn't a bad game in sight. In fact, there's barely a bad team.
For a weekend that is ruined most years by at least one back-up quarterback filling in for a team that limped into the playoffs - Connor Cook, T.J. Yates, I'm looking at you - or a team that squeaked in as a wildcard but who are going to get utterly pummelled by the first good team they face - the Cincinatti Bengals every year - this year doesn't appear to have any of those usual pitfalls. Hell, the worst quarterback in the playoffs might be last year's Super Bowl MVP, Nick Foles, and if it isn't then it's probably Mitchell Trubisky, who has at least been one of the league's more exciting passers to watch.
It is testament to the quality of the playoffs this year that there are so many top-class quarterbacks who will have no choice but to watch on from the sofa: Aaron Rodgers, Matt Ryan, Ben Roethlisberger, Cam Newton... Baker Mayfield.
But while this time of year is typically where the impostors get found out under center, it's also the time when having a strong rushing game and defense becomes so important.
That's what makes the gaggle of teams in this year's playoffs so interesting - the clash of styles - and while at different points this year it has appeared as if the Los Angeles Rams, New Orleans Saints or Kansas City Chiefs were nailed-on Super Bowl champions, they have all shown fallibility in recent weeks. The six teams from each conference are all interesting in their own way and capable of beating the best. That is the recipe for a fun post-season. Unpredictability and entertainment.
The Rams and Saints dominated a strong NFC and will count on byes this week, while the brilliant Chiefs and recovering New England Patriots have a weekend off in the AFC.
On Saturday they'll watch an all-AFC South encounter between the Indianapolis Colts and Houston Texans that sees probably the league's most-improved team, Frank Reich's Colts, go into Houston feeling confident of a win. They thoroughly outplayed their division foes just a few weeks ago but the Texans boast four genuine superstars in their team in Jadeveon Clowney, J.J. Watt, Deshaun Watson and freak of nature DeAndre Hopkins. Sometimes that can be enough, and it shouldn't be forgotten that the Texans did come top of this division, even if Indy seem to be most people's pick.
If the Colts were one of this year' more unexpected playoff teams, given pre-season expectations, then the Seattle Seahawks weren't far behind. Pete Carroll has shown an incredible ability to renew his ageing team, brave enough to flush out the dying embers of a dynasty in order to give the Seahawks the best chance of success right now. His young defense, even after losing Earl Thomas to injury, has outperformed expectations and Russell Wilson continues to dazzle at quarterback, especially now that Tyler Lockett has had his breakout season at receiver. Seattle travel to Dallas knowing they have enough to beat the Cowboys but that they can't allow themselves to fall behind. Should Dallas get ahead then their stout defensive unit and ability to run the ball could put Seattle in a hole that they can't climb out of. Given both teams' strengths, this figures to be an incredibly tight game.
Sunday's opener falls in the same category, with the Los Angeles Chargers coming up against one of the league's most difficult opponents. Baltimore made the switch at quarterback, replacing statuesque passer Joe Flacco with dynamic dual-threat rookie Lamar Jackson and they've not looked back, with the first-round pick proving to be a puzzle that opposing defenses can't solve. Joey Bosa and Melvin Ingram's attempts to flatten him this weekend will be interesting to see, and the Chargers' injuries at linebacker give the at-home Ravens the edge in this encounter. That said, the Chargers offense can go off at any second. It might be this weekend's highest-quality playoff game, especially if Melvin Gordon is back to 100%.
The final match-up of Wild Card Weekend sees the defending Super Bowl champions visit Chicago. Philadelphia only squeezed into the post-season thanks to the Bears beating Minnesota in week 17, and their records suggest that the 12-4 Bears should have too much for a stuttering Philly team. Foles will need to recreate his post-season best against what is arguably the league's finest defensive unit and Mitch Trubisky must keep turnovers to a minimum for the Bears to be successful. Should Trubisky end this game with zero turnovers it is hard to see how Chicago doesn't win its first playoff game in nearly a decade. Especially with Khalil Mack playing like an atomic fireball that's broken free from its orbit.
That said, the playoffs are so engrossing because they are impossible to predict. Precisely nobody foresaw journeyman Foles rampaging through the post-season last year and winning himself a Vince Lombardi trophy, and who would rule out the chances of Trubisky, or fourth-rounder Dak Prescott, from going on their own run? It's Wildcard Weekend after all. The clue is in the name.
Playoff picks
Saturday - 21:35 GMT: Indianapolis Colts (+2) @ Houston Texans (-2)
Sunday - 01:15 GMT: Seattle Seahawks (+2.5) @ Dallas Cowboys (-2.5)
Sunday - 18:05 GMT: Los Angeles Chargers (+3) @ Baltimore Ravens (-3)
Sunday - 21:40 GMT: Philadelphia Eagles (+6.5) @ Chicago Bears (-6.5)
Register for free to continue reading
Registration is a free and easy way to support our truly independent journalism
By registering, you will also enjoy limited access to Premium articles, exclusive newsletters, commenting, and virtual events with our leading journalists
Already have an account? sign in
Register for free to continue reading
Registration is a free and easy way to support our truly independent journalism
By registering, you will also enjoy limited access to Premium articles, exclusive newsletters, commenting, and virtual events with our leading journalists
Already have an account? sign in
Join our new commenting forum
Join thought-provoking conversations, follow other Independent readers and see their replies