NFL: As week 7 approaches, which coaches and quarterbacks are sitting on the hot seat?
Mike Smith was fired on Monday, which usually indicates the start of a period where NFL figures are held accountable for their failures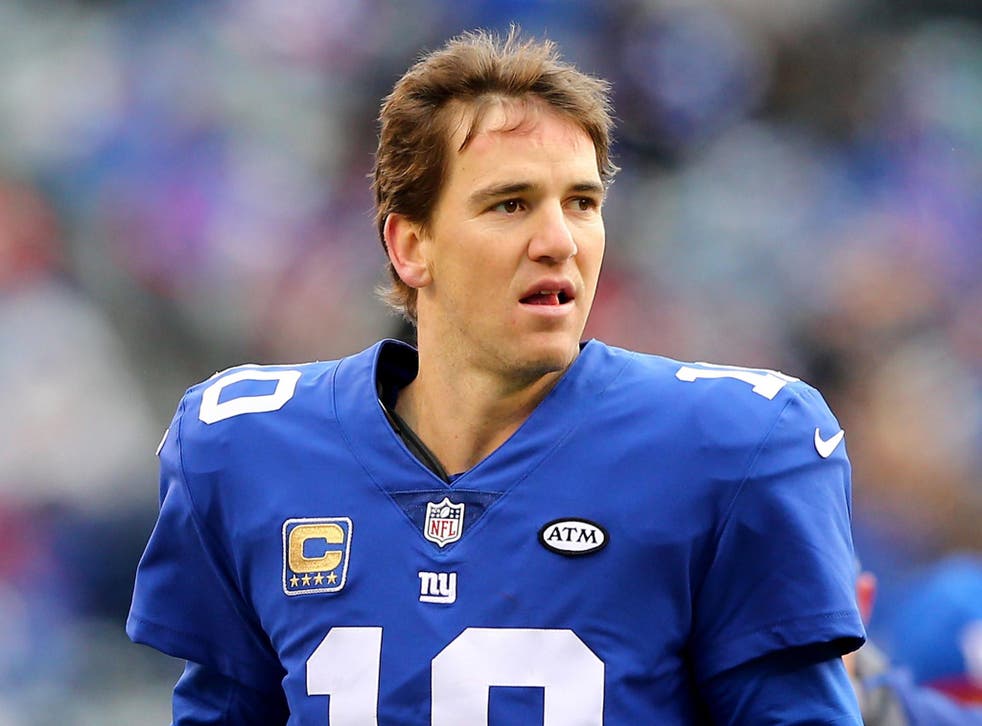 With the first firing of the NFL season, talk about who is on the hot seat will only increase.
Screeching towards mid-season, we are now at the point where teams begin to realise that they aren't going to meet expectations and that often has severe consequences for coaches, players and executives.
Tampa Bay's historically bad defensive performances this season saw defensive coordinator Mike Smith fired by his good friend Dirk Koetter on Monday. When the coordinators start going, the coaches aren't usually that far behind.
So who is starting to feel the heat?
Case Keenum (Quarterback, Denver Broncos)
After a brilliant year in Minnesota that completely blew all expectations out of the water, Keenum has somewhat returned to the level we all believed him to be.
Keenum is a player who has shown he can perform in a friendly scheme with a lot of talent around him but the Broncos have been one of the worst-coached teams in the league this season and, with that, the former Viking has struggled.
There's not much behind him anymore after first-rounder Paxton Lynch was cut but Chad Kelly, who beat Lynch out for the back-up job, has the swagger that fans are after and flashed in pre-season.
Should the Broncos season fall apart then 'Mr Irrelevant' - the final pick in final round of the draft - Kelly may get his shot.
For all his reputation, legendary QB and Denver's general manager John Elway has only hit on one quarterback in his time as a front office exec and that was a player already certain to make the Hall of Fame. He should be feeling some heat too after what appears to be another whiff.
Steve Wilks (Head coach, Arizona Cardinals)
What happens in Arizona may end up being similar to the situation in Tampa, where the coordinator of a malfunctioning unit takes a bullet for their under-fire head coach. Wilks, with that in mind, may well be safe and Mike McCoy, responsible for the one-dimensional offense that has nullified star running back David Johnson better than any defensive coordinator ever has, could be on the chopping block.
But Wilks is beginning to have the feel of a one-and-done coach after replacing the irreplaceable Bruce Arians.
After gaining his reputation in Carolina as a defensive guru, the Cardinals D has been poor and when compared with his Panthers predecessor, Sean McDermott, who is now working with a similar lack of talent in Buffalo there is a clear lack of progress in Glendale.
Arizona are likely heading for a top-five pick in the 2019 Draft and should be focusing on rebuilding but Wilks, unless assured of his job security, needs wins and needs them now otherwise he may not still be steering the ship when it reaches calmer waters.
Eli Manning (Quarterback, New York Giants)
When you're playing well and winning Super Bowls, there is no better job than being a quarterback of one of the New York teams.
When you're playing terribly and clearly over the hill, the thought of what the brutal Liberty City tabloids will put on their front and back pages is enough to cause a sleepless night.
Manning is a problem, of course, but it has been clear for quite some time that he is done and when Ben McAdoo benched the two-time Lombardi winner late last season it did seem as if it would (and probably should) be his final game for the Giants.
Instead McAdoo was fired and Manning reinstated as the G-Men then took Saquon Barkley second overall in the draft, a heinous decision on value and a clear roadblock to success in the future when Barkley is the highest-paid player at a position where talent can traditionally be acquired very cheaply.
If Eli's performances don't improve soon then the team will have no choice but to turn to Kyle Lauletta and see what the rookie can do. By the time they've done that, their season will be lost and their talented roster will have been wasted for another campaign. It's hard to see the top brass making that same mistake again in 2019.
Manning feels like he's done.
Vance Joseph (Head coach, Denver Broncos)
It was a surprise to many that he survived his poor first season in charge and it will be stunning if he makes it through his second.
From woeful clock management to uninspiring play calling and a feeling that Joseph doesn't really know the identity of his team, this Broncos outfit look like they're going nowhere fast.
There are two good teams in the AFC West and the Broncos aren't one of them. A rest is coming, with a new team to be built around Von Miller, Bradley Chubb and whoever the quarterback of the future is.
It's hard to see a scenario where Joseph is still there next year to oversee that.
And who isn't feeling the hot seat who should be?
Hue Jackson - probably the worst coach in the league
Blake Bortles - a quarterback holding a franchise hostage
Jon Gruden - yeah, he's rebooting but his team looks terrible on the field
Matt LaFleur - billed as a promising playcaller, he's not been good for Marcus Mariota yet
Matt Patricia - the Lions are unconvincing and Patricia seems to be unpopular already
Jason Garrett - the unsackable one probably just got another three years in the job for beating down the Jaguars at home. 
.
Join our new commenting forum
Join thought-provoking conversations, follow other Independent readers and see their replies