Tom Brady inspires late turnaround to send New England Patriots to the Super Bowl to face Philadelphia Eagles
New England will face Jacksonville in their third Super Bowl appearance in four years after a late 24-20 victory over the Jacksonville Jaguars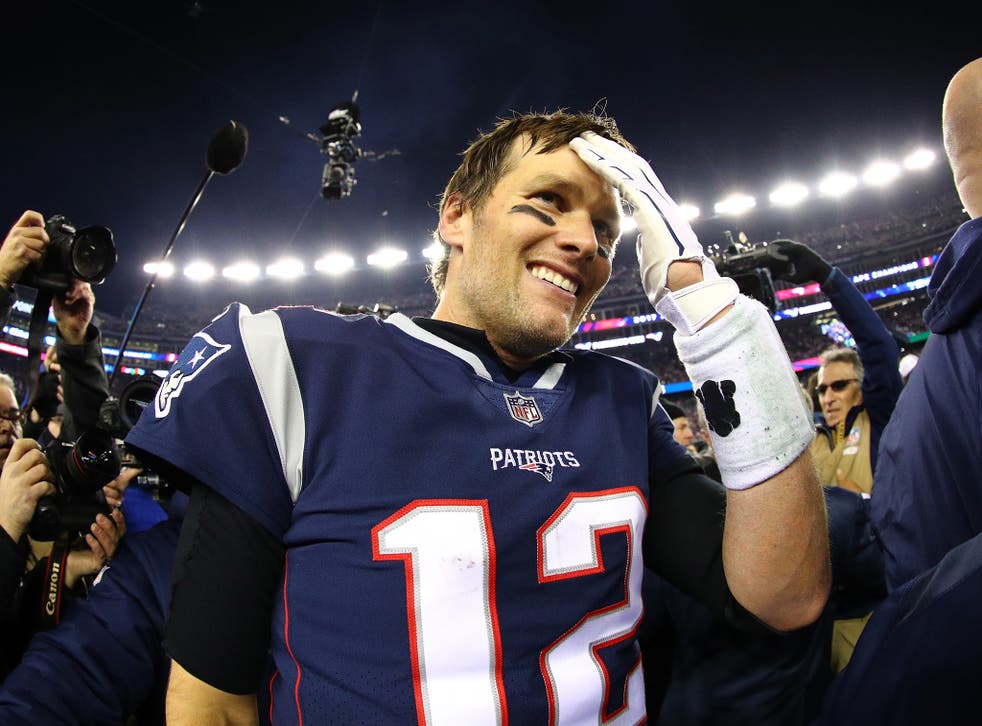 The New England Patriots and Philadelphia Eagles have set up a second Super Bowl showdown after both teams won their respective conference championships with contrasting victories on Sunday.
The reigning NFL champion Patriots overcame a stubborn Jacksonville Jaguars 24-20 in the AFC title game, while the Eagles crushed the Minnesota Vikings 38-7 in the NFC decider to set up a 4 February clash in Minneapolis.
New England enjoyed the upper hand when the two last contested an NFL title game in 2005, winning 24-21, and should the favoured Patriots repeat that triumph, they will secure a record-tying sixth Super Bowl victory.
The Pittsburgh Steelers are currently the only team with more NFL championships than the Patriots, who will be making their 10th appearance in the title game.
Philadelphia has never won a Super Bowl, the Eagles also losing in 1981 before that Patriots defeat 13 years ago.
Overall, the teams have met have 13 times through the years, with the Eagles winning seven of the games, the last in 2015.
Tom Brady, despite an injured hand, rallied New England from a 10-point deficit in the fourth quarter with two touchdown passes to Danny Amendola to beat Jacksonville,
Philadelphia had its own quarterback star to thank for their victory when Nick Foles passed for three touchdowns as the Eagles scored 38 unanswered points.
The Eagles also crushed Minnesota's dream of becoming the first team to play a Super Bowl in their home stadium.
Along with chasing a sixth title, New England also has another goal: seeking to become the first team in 13 seasons to win back-to-back Super Bowls.
They were the last to achieve the feat, capturing the 2003 and 2004 crowns behind the arm of Brady, who has been the Patriots quarterback for all five of their titles, a record.
"It's just been an unbelievable run," said Brady, who will be making his eighth Super Bowl appearance with coach Bill Belichick.
Reuters
Join our new commenting forum
Join thought-provoking conversations, follow other Independent readers and see their replies