Super Bowl live: Denver Broncos beat Carolina Panthers 24-10 to give Peyton Manning a possible winning farewell
Follow the latest from Levi's Stadium in San Francisco as the NFC champions Carolina Panthers face the AFC champions Denver Broncos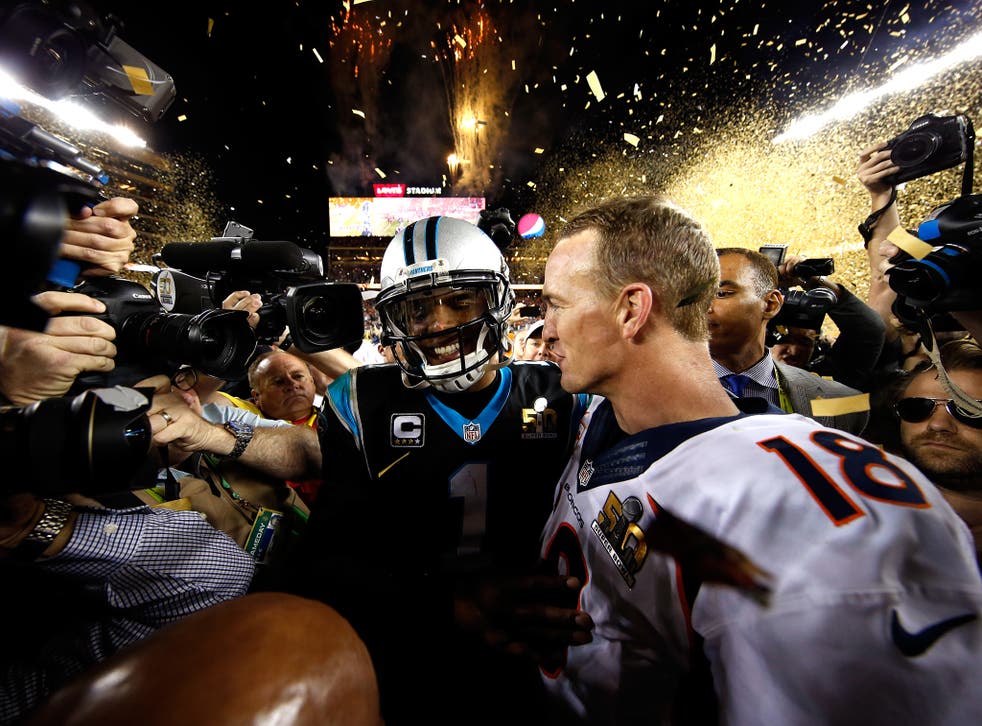 The Denver Broncos defeated the Carolina Panthers 24-10 to win Super Bowl 50 at Levi's Stadium to give future Hall of Fame quarter-back Peyton Manning what could be a victorious farewell ahead of what is expected to be his impendding retirement. Re-live the full match below.
Malik Jackson and CJ Anderson scores touchdowns for victorious Broncos
Jonathan Stewart replies for Panthers with 1-yard rushing touchdown
Peyton Manning adds 2016 Super Bowl success to previous title in 2006
Manning now expected to retire at the age of 39
Match was being played at Levi's Stadium, home of the San Francisco 49ers, for the first time
Follow the live action below:
Please allow a moment for the blog to load...
Previous Super Bowl winners:
2015 – New England Patriots beat Seattle Seahawks
2014 – Seattle Seahawks beat Denver Broncos
2013 – Baltimore Ravens beat San Francisco 49ers
2012 – New York Giants beat New England Patriots
2011 – Green Bay Packers beat Pittsburgh Steelers
2010 – New Orleans Saints beat Indianapolis Colts
Join our new commenting forum
Join thought-provoking conversations, follow other Independent readers and see their replies