The Washington Redskins just summed up the NFL's persisting issue with domestic violence
Claiming Reuben Foster off waivers considering the charges hanging over him was tone-deaf, and made clear where Washington's priorities lie, writes Ed Malyon
Wednesday 28 November 2018 15:53
comments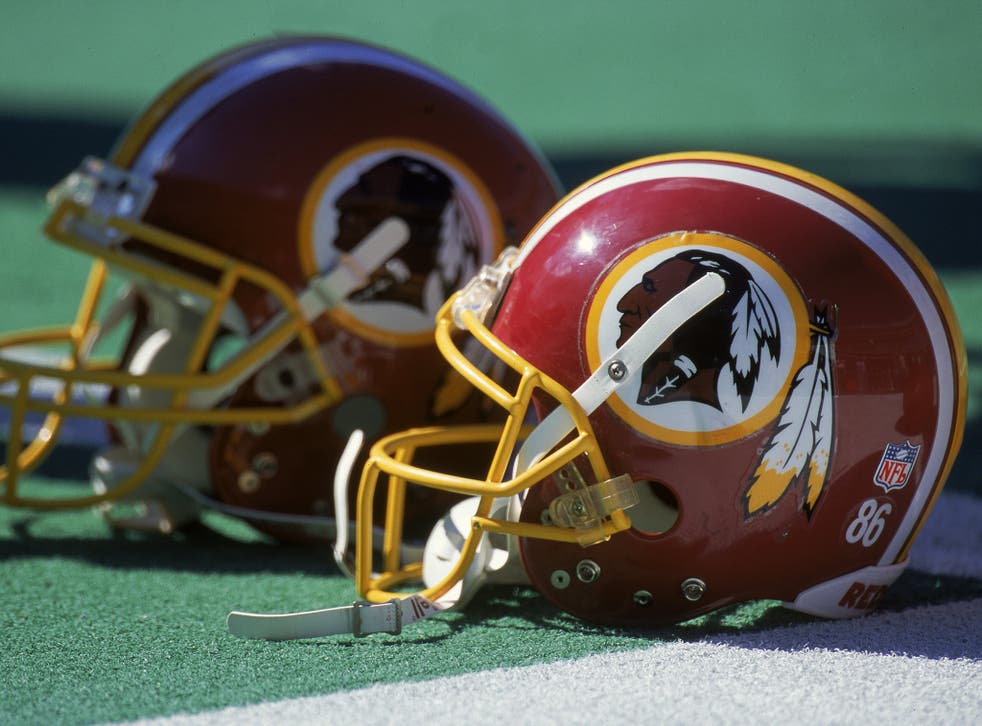 In a league where domestic violence has been tolerated for far too long, the San Francisco 49ers' decision to release star linebacker Reuben Foster this week after his second arrest of the year had appeared a welcome change in direction.
Foster remains one of the best young defensive players in the NFL and unilaterally parting ways with such a good player has proven in the past to be a difficult thing for teams to do from the football angle.
But for 49ers general manager John Lynch and Kyle Shanahan the decision was easy.
"I thought rock bottom was last time," Shanahan said on Monday, referencing Foster's February arrest. "And I thought it would be very simple that that would be his wake-up call. And I think it was, in a lot of areas.
"But to put yourself in the situation that he put himself in, whether it happened or not, if it happened, it's so easy, but if it didn't, that still was too bad of a decision to make us comfortable with keeping that person in our organisation."
What happened is currently the subject of a police investigation but what we know, per the criminal affidavit provided by Tampa police, is that a woman alleged Foster "pushed her in the chest" and "slapped her with an open hand" at the 49ers team hotel before their game against the Tampa Bay Buccaneers.
The alleged victim is the same ex-girlfriend who made and later recanted those domestic violence allegations against Foster earlier this year.
Still just 24, Foster entered the NFL Draft in 2017 as one of the top five players in terms of talent but saw his stock fall due to concerns about his off-field issues. Those concerns proved well-founded earlier this year when Foster was suspended by the NFL for two games after violating the league's policies on personal conduct and substance abuse - pleading no contest to a weapons possession charge and a marijuana possession charge that was later dropped.
In some ways, the struggles that this young athlete from a small town in Alabama is facing after being handed millions of pounds and moved to San Francisco were to be expected. Foster faced an impossibly tough upbringing and clearly needs help with his anger and violence issues. As a child, his estranged father shot his mother while Foster was in her arms with the bullet wounding the 18-month-old baby's back. Foster's father escaped jail and was on the run for 16 years. It was, undoubtedly, a tough start to life in a poor part of the southern United States.
That was recognised, but the 49ers' efforts to help him fell flat.
"You are a little bit more patient with him in some of those areas knowing what his upbringing has been, knowing that he seems like he is genuine in how he is working to get better at it," 49ers head coach Shanahan said this week. "So, I think a lot of the players and coaches, we really wanted to help Reuben out. I had a number of players, when I told them yesterday, they apologised. They were like, 'Sorry, Kyle. Wish we could have done more. We really wanted to help.' That's kind of how we all felt. We were all pulling for Reuben and it didn't work out."
The serious issues that Foster faces aren't going to be addressed by immediately handing him a contract in the hope that he doesn't go to jail, which is what the Redskins have done.
That contract was offered with the attitude that nothing is more important than winning, and the outcry has been as expected, the worst incident like this since the Dallas Cowboys handed Greg Hardy $11m despite choking his girlfriend so hard that he bruised her neck or Ray Rice knocking out his partner in a hotel elevator.
When the 49ers cut Foster this week he went into the NFL's waivers system, which means any of the other 31 teams can put in a claim to take over his contract. 30 didn't. Everyone except Washington.
"Today we have claimed the rights to LB Reuben Foster," Redskins senior vice president of player personnel Doug Williams said in a statement. "The Redskins fully understand the severity of the recent allegations made against Reuben.
"If true, you can be sure these allegations are nothing our organisation would ever condone," he added weakly.
"Let me be clear, Reuben will have to go through numerous steps including the full legal process, an investigation and potential discipline from the NFL, as well as meetings with counselors associated with the team before he will ever have the opportunity to wear the Burgundy and Gold as a player. That being said, we decided to investigate the situation with Reuben further by claiming his rights after candid conversations with a number of his ex-Alabama teammates and current Redskins players who were overwhelmingly supportive of us taking this chance.
"Nothing is promised to Reuben, but we are hopeful being around so many of his former teammates and friends will eventually provide him with the best possible environment to succeed both personally and professionally."
What makes a pretty disheartening sequence of events even more unpalatable is that Washington, narrowly leading the NFC East, recently lost quarterback Alex Smith to a gruesome leg break that will threaten his career. If they could secure average quarterback play for the rest of the season then they could make the playoffs but when they called in a gaggle of QBs without contracts for workouts, there was one glaring absence yet again.
The Redskins worked out NFL flop EJ Manuel, ageing back-up TJ Yates and national laughing stock Mark Sanchez to act as reserve to Colt McCoy in Smith's absence. Colin Kaepernick, still without a team, was not even contacted by the franchise as they signed Sanchez, the author of the 2012 'Butt Fumble'.
It wasn't a surprise, necessarily. Kaepernick has been without a team since March 2017 despite leading the 49ers to Super Bowl LXVII. The civil rights activist opted out of his contract with San Francisco before being cut by the team but alleges that the league's owners have since colluded to prevent him signing with another team. Kaepernick is currently involved in legal proceedings against the NFL but so was Eric Reid before he was signed by the Carolina Panthers. Kaepernick has played at a much higher level than Reid in his career but continues without so much as an offer.
Meanwhile the Redskins' best player this season has been Adrian Peterson, an ageing running back who in 2014 pleaded no contest to the charge of recklessly assaulting his four-year-old son with a wooden implement. Peterson admitted last week that he still disciplines his child with a belt in an uncomfortable reminder of the grim stories behind those being cheered from the rafters by fans every Sunday. Even on the sidelines, Washington's cheerleaders took the ground-breaking step of going to the New York Times in May with a story that the team effectively "pimped them out" and forced them to work in highly-sexualised, hostile work environments.
And if Washington are a bumbling disgrace off the field then on it they are simply mediocre.
They certainly wouldn't qualify as good and yet they aren't one of the league's worst sides, looking ahead to a top draft pick next year and the chance to acquire some elite talent.
No, in fact, they are in just about the worst situation an NFL team can be in, given how the league's draft system prioritises competitive parity to help make the bad teams good and the good teams... less good.
Washington's win-loss record over their last six games is 3-3, over their last eight it's 4-4. 5-5 over ten, 6-6 over 12, 8-8 in their last 16, 10-10 in their last 20, 13-13 in their last 26 and if you include a tie dating back a couple of seasons you can find them 21-21-1 in their last 43 games.
It's consistency but not the consistency anybody wants. The Redskins are a poorly-run franchise mired in mediocrity and now they are mired in controversy too.
For a team whose very name, let alone conduct, has provoked so much anger against them in recent times, this is an enormous gamble. The best-case scenario is that they get a talented-but-damaged linebacker who they manage to rehabilitate and help through counselling after a period away from playing. The worst is too depressing to speculate on, but the message that the Redskins have sent out is clear - for a painfully mediocre team, trying to win is more important than people.
Join our new commenting forum
Join thought-provoking conversations, follow other Independent readers and see their replies