Stop the Illegal Wildlife Trade: Thai authorities seize £7m in assets from notorious XTC animal trafficking gang
Investigators praise the Independent for its coverage of the illegal wildlife trade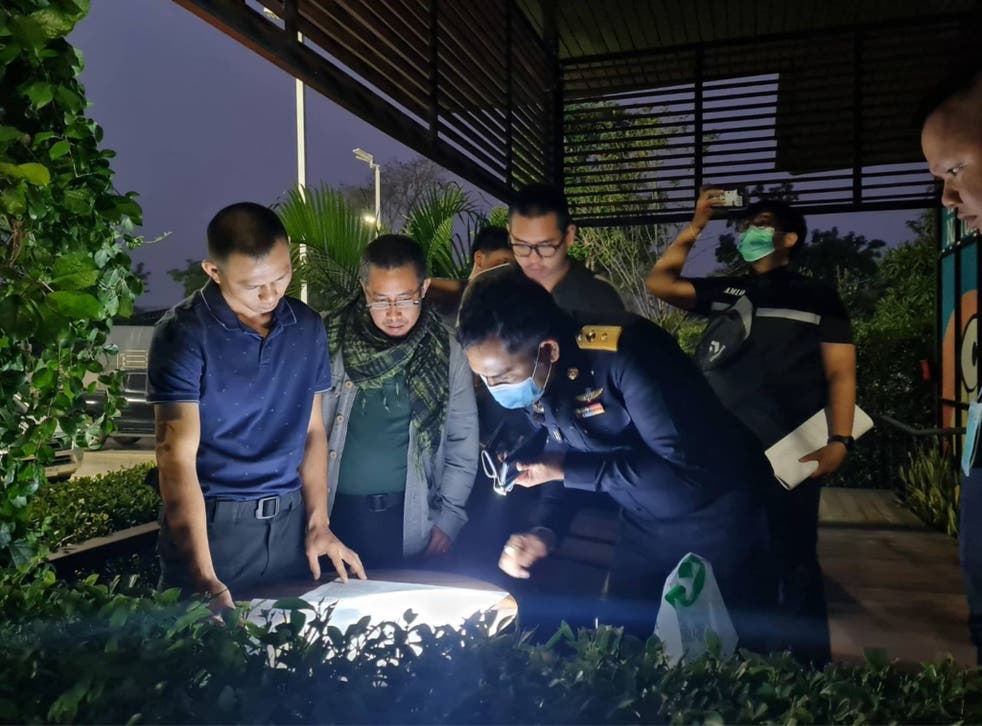 The lead investigator who helped seize more than £7m worth of assets in a sting operation against the XTC gang has praised The Independent and local outlets for their continued coverage on the illegal wildlife trade.
It comes after the secretary general of Thailand's Anti-Money Laundering Organisation, AMLO, announced that his team had identified and frozen millions of pounds worth of assets belonging to the international trafficking ring.
The operation targeted valuable assets and managed to take place thanks to our charity partner, Freeland. The charity's founder, Steve Galster, said the move was like cutting off the right arm and breaking the left leg of the syndicate - leaving them penniless for now.
But he warned: "There are more traffickers in the syndicate who still need to be hit like this."
The 12 March mission targeted Boonchai Bach, a Vietnamese and Thai citizen, subsequently leading to the suspension of his bank accounts.
Intel provided by Freeland meant investigators searched several locations in northern Thailand's Nakhon Phanom and Chaiyaphum provinces, where they were able to confiscate a hotel, a fleet of vehicles, 11 properties, firearms, Buddhist amulets, cash and wildlife species.
Although Bach was previously arrested in January 2018 for his alleged involvement in the trafficking of rhino horns and other contraband, he was later released after the trial collapsed. 
His acquittal was seen as a blow by organisations across the country who spent years trying to crack down on alleged kingpins like him.
The drive to investigate Bach and find further evidence increased last year when coronavirus hit the country, forcing it and the rest of the world into lockdown.
The killing, trafficking and consumption of wildlife is viewed as a big risk factor in the development of illnesses that jump from animals to humans, such as Covid-19.
Speaking at the Thai Foreign correspondents club, lead investigator Teerapong Dulayawijan said the team had drained the syndicate's wealth.
Asked why it was significant to ensure the alleged kingpin and his counterparts were left without money, he said: "He was clever enough to slip away before and although we couldn't arrest him, we could drain his bank accounts."
Mr Galster told The Independent: "This is the most promising development we have ever seen for wildlife and it is the most positive, impactful news we have seen for wildlife to date.
"Too often, wildlife criminals like Boonchai Bach continue operating with impunity in spite of law enforcement efforts, whether they get arrested or not. Penalties are too light, jail sentences too short – if the go to jail – and anyone who gets arrested usually gets replaced because it's the money driving this business.
"But what AMLO has just done is completely different: they have grounded this syndicate's operations by freezing and seizing their financial resources. Now these crooks don't have the time or money to order the killing of more wild animals. This approach needs to be copied and expanded to help wildlife populations recover. Especially since there are more major crooks in this syndicate whose assets have not yet been taken yet."
Speaking on The Independent's Stop the Illegal Wildlife Trade campaign, which has published a series of deep dives into the syndicate, the stockpiling of rhino horn and the alleged trafficking of sex workers, Mr Dulayawijan said: "We don't usually like the media getting involved when we work on investigations but in this case, if people realise the importance of this, then it has helped, and we do appreciate it."
The Independent is working with conservation charities including Space for Giants and Freeland to protect wildlife at risk due to the conservation funding crisis caused by Covid-19.
As countries across Southeast Asia and China grapple to curb wildlife trading, The Independent has been working with our partners to gain more insights about the illegal business, its history and its future.
Register for free to continue reading
Registration is a free and easy way to support our truly independent journalism
By registering, you will also enjoy limited access to Premium articles, exclusive newsletters, commenting, and virtual events with our leading journalists
Already have an account? sign in
Register for free to continue reading
Registration is a free and easy way to support our truly independent journalism
By registering, you will also enjoy limited access to Premium articles, exclusive newsletters, commenting, and virtual events with our leading journalists
Already have an account? sign in
Join our new commenting forum
Join thought-provoking conversations, follow other Independent readers and see their replies