Silver linings: Your dream job isn't as far away as it might seem
The job market may seem more than a little grim at the moment, but there's no call for despair. We speak to four recent graduates who are excelling in their chosen careers, and proving that it's possible to succeed whatever the weather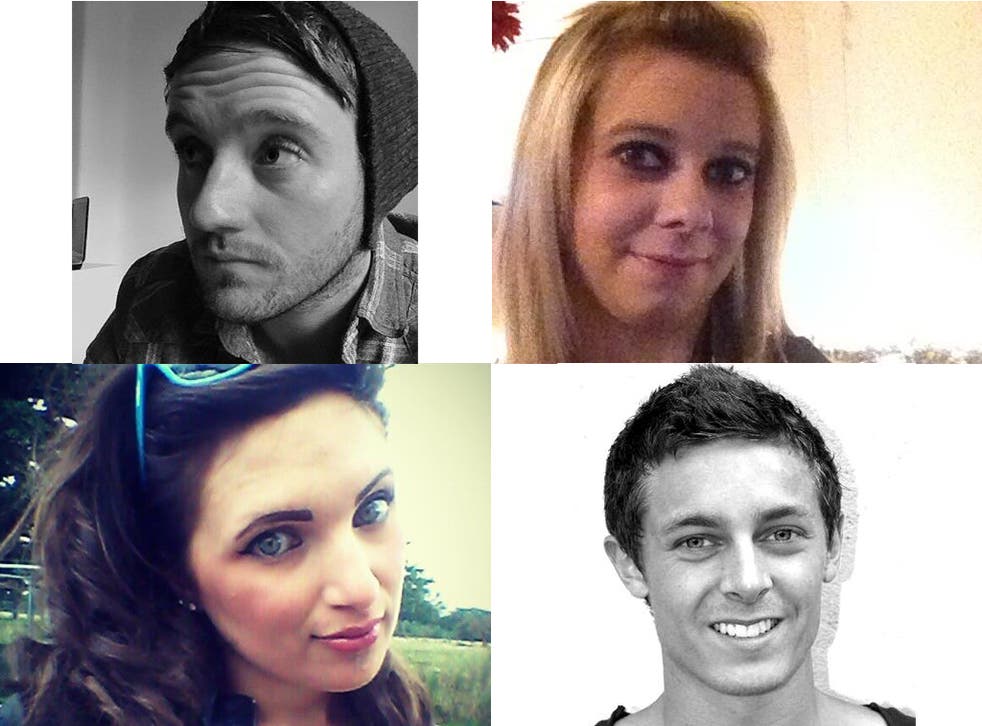 Butterflies and sweaty palms; after three years of deadlines, exams and the dreaded dissertation, you'd think that university would have helped you to develop a coping mechanism for dealing with pre-interview nerves.
After all, the hard work has led to this; securing a job interview after sending countless emails, making various calls and applying to numerous graduate schemes.
However, despite an overall fall in unemployment, youth unemployment is up by 11,000, meaning that in Britain, one in five young adults are without jobs and that career ladder is getting even harder and higher to climb.
For most students, securing a job interview is a big deal, so in today's climate where young people are three times more likely than adults to be unemployed, there's a lot riding on that interview. 
However, as Lewis Carroll once said: "It takes all the running you can do to keep in the same place. If you want to get somewhere else, you must run at least twice as fast as that."
Despite the job market being tougher than ever, and youth unemployment at an all-time high, we spoke to four graduates, who are proof that securing the job you want is possible and that 2013 is still a great year to be young, and a great year for graduating. 
Directing: 'Keep nagging and pushing'
Ben Ducker had quite a lifestyle shift from residing in a small North Yorkshire village to living the fast-paced London lifestyle, directing TV adverts and coming up with their concept. No day is ever the same.
He graduated from Northumbria University three years ago where he studied Graphic Design. Conscious of the fact that he didn't want to take the conventional route of pursuing graphics, he looked at becoming an art director.
As motivation he printed off a list of the top 100 advertising agencies in the UK, stuck it to his bedroom wall and sent his digital portfolio to each one, following them up with a phone call. It's this motivation and determination which he believes landed him his first art director role with VCCP (the home of the Meerkat).
"I was thrilled. I still think what got me the job was my focus and traditional design background. I wasn't just another student with an advertising degree with a book full of scamps. They offered me the job there and then, which is unusual for design graduates."
If you've seen the latest O2 advert with Emeli Sande, then you've seen some of Ben's latest work. At 24, he's pretty much at the top of his game, a rarity in the graduate world so soon after finishing university, but proof that you can make it happen. 
"Keep nagging and pushing until you are offered a book critique, interview or placement. Be prepared for long nights, stressful deadlines and challenging briefs. But you will also enjoy seeing your scribbles in a sketch pad turned in to TV adverts shared and watched by millions."
Social media: 'Use Twitter to brand yourself'
A self-confessed Twitter addict, online marketing assistant, Pamela Bustard believes social media can be used to your advantage.
"It might be a more eccentric way of getting a job" she says, "but social media can make that happen. I use my Twitter to brand myself. I got a job working backstage at Parklife festival last year thanks to Twitter."
After graduating from York St John University in 2010 with a first in media studies and communication, Pam decided to take some time out to wind down after three years of hard work and let off some steam after final exams. She admits that exploring the job market was a daunting prospect, but several applications later she landed herself a full-time job as the information and communication co-ordinator at York St John's University careers department.
Since then she has developed student website 'YSJ Connect' for the university, worked at studentcooking.tv and done social media for various festivals across the country.
"The job market this year is tough, so make sure your CV is completely up to scratch and research into how to write a cover letter properly, so that you can successfully present and sell yourself.
"I'd say get as much experience as possible and take any opportunity that comes your way, you never know who you might meet, sometimes, it really is all about contacts."
Advertising: 'I took a ballsy approach'
After completing an MSc in Marketing Management at the University of Teesside in 2011, 25-year-old Jonathan Denby decided to take a 'ballsy' approach to find work.
He began to approach employers directly, pitching them with ideas and persuading them that he was the right man for the job.
"Once I'd done my masters I found it a lot easier to approach people and the result is where I work now, Digital Annexe. I found the role by scouring the web and directly approaching them. I wanted people to get a grasp of me as a person and not me as a recruitment agent find."
Digital Annexe is a London based digital agency known for its work for Mercedes-Benz UK and Massey Ferguson, including mobile apps and sale solutions. Jonathan's job as a digital planner involves finding and working with new clients to define future business strategies and plans. 
It seems the ballsy approach paid off as he has been there since graduating and is revelling in every second of it.
"I'm lucky enough to have the sort of job that you wake up for everyday knowing it will always be a good day. My perfect role was cemented after I allowed them to see my potential and showed them what I could do for them."
Tutoring: 'Experience goes a long way'
From working with young offenders to  exam planning and holding teacher-student meetings, Charlotte Taylor has gladly risen to the daily challenges of her job as an English tutor.
The 23-year-old says her career has gone from 'strength to strength' since she graduated from Sheffield Hallam University in 2011 with a 2:1 in English and education studies.
She was lucky enough to have found work at Leeds Language College before finishing uni, with the condition that she passed the course, and so far hasn't experienced any setbacks along the way.
"The only thing really is that teaching jobs are few and far between and usually involve moving due to lack of work in an area. It was always my dream to be a teacher and I thoroughly enjoy my job now."
The young English teacher left the language college to work at a young offenders institution before moving down south for her current position as a tutor at the City School of Languages in Swansea, an 'amazing opportunity' which she believes is down to having plenty of work experience under her belt. 
"Once you have experience is it much easier to find work. I would always advise doing voluntary work in the sector you are graduating in, the experience you gain goes a long way. Don't be afraid to do something new when you're looking for work."
Hannah Bryan is a final-year student at Sheffield University. You simply must follow her on Twitter
Join our new commenting forum
Join thought-provoking conversations, follow other Independent readers and see their replies