Harry Fear, war reporter: My top tips for graduate jobseekers on succeeding in an extreme environment
The 26-year-old shares advice and experiences with graduates on how his career evolved after a trip to Gaza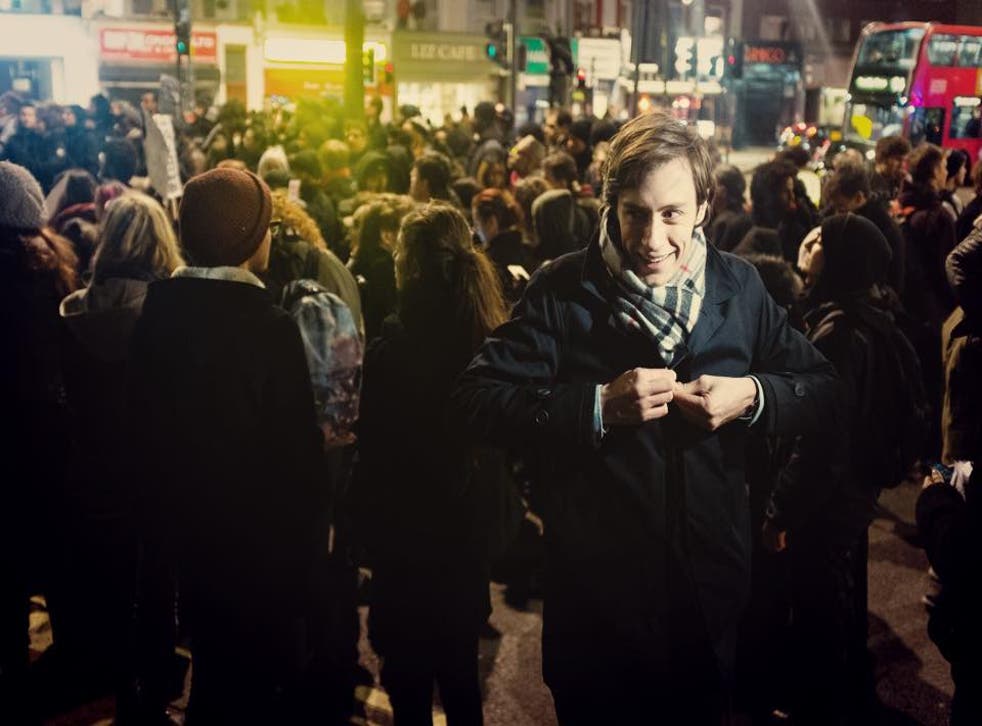 I was in Gaza less for fewer than 10 days before war broke out. My reaction was to use my experience of online streaming to set up my own Ustream.tv channel to relay pictures of Gaza City and to present breaking news with my webcam. I did this for between 12 to 16 hours each day: an intense experience. The stream went viral and was viewed by people from all over the world, including major figures like Noam Chomsky.
I completed five trips to Gaza where I produced and broadcasted alternative stories. Following this, I was hired by RT (Russia Today).
Experience on the job is essential and the following is advice I'd like to pass on:
1) Discipline and self-control
One minute I'm covering peace talks, and the next it's the Sinai plane crash. You need to have stamina.
Self-control is essential for making good decisions. People who respond with panic become frenzied and make illogical decisions. You must be calm but maintain the ability to act quickly while under pressure.
2) Risk management
This is important for survival. I remember when I first went to Gaza, I walked around the streets of Gaza City and stumbled upon a group of Hamas police officers who invited my team and me to take lunch with them. It was a risk but, sometimes, you have to follow what is interesting.
3) Willingness to learn
This will increase your skills and versatility. You never know when you may need a particular skill. When I started broadcasting the Gaza war, I never knew I would call upon my skillset in operating a live stream.
Twitter: @harryfear
Harry Fear is from Oxford and a British TV correspondent for RT, best known for his work in the Gaza Strip. He studied politics and philosophy, and filmmaking
Join our new commenting forum
Join thought-provoking conversations, follow other Independent readers and see their replies