Top 10 graduate careers with best prospects for 2017
Andrew Gardner, senior divisional director at Reed Technology, provides his perspective on the fastest growing jobs within industries next year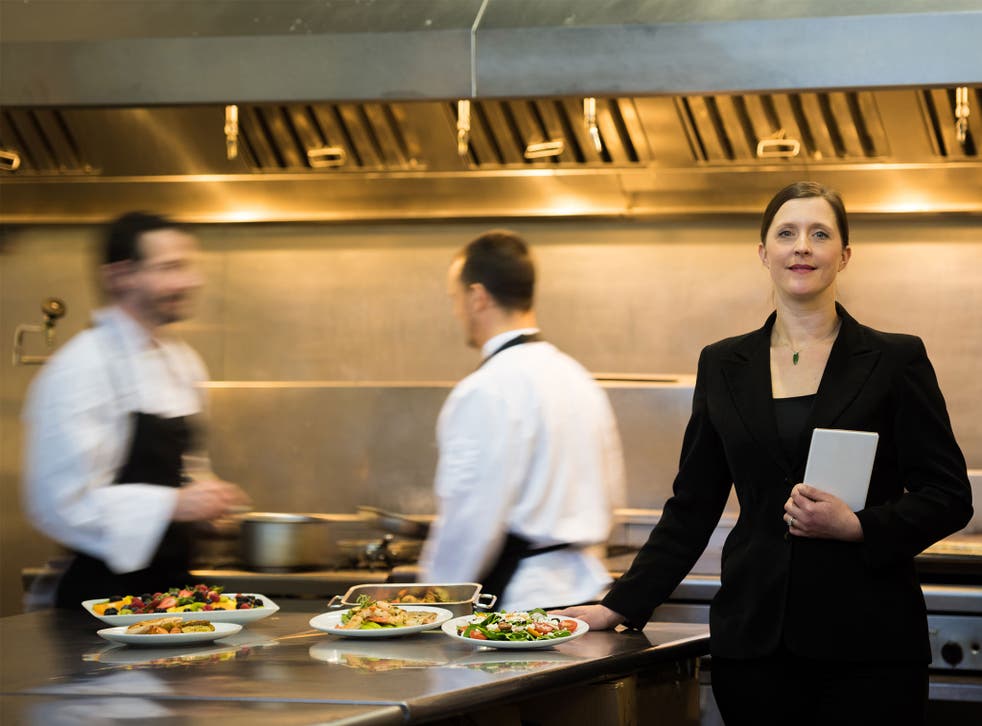 With more students graduating from college and university than ever before, students can expect to enter one of the toughest jobs markets on record this year.
In such an unpredictable climate, finding employment or a stable career path can seem especially daunting – but where some more traditional industries may be narrowing, others are opening up.
Here, Andrew Gardner, senior divisional director at Reed Technology, provides his perspective on the fastest growing jobs within industries next year.
10 careers with the best prospects for 2017
1. Data Analyst
The desire to analyse, manipulate and securely store data is now essential for any business in the current climate. With cognitive computing on the horizon, there is no shortage of work to be done. Development skills, alongside coding and testing skills are key skills the role requires.
2. Technical Architect
The digital age is rapidly taking over all sectors, with software becoming advanced and business needs evolving.
These roles are designed to incorporate aspects of leadership and operations, to maintain the structure of the programme.
This role not only requires highly skilled workers, but also a worker who is comfortable to delegate and project manage – and while the technical skills needed are exceptional it could be mastering the art of management that sets you apart.
3. Plumber
Plumbers are set to remain in high demand during 2017, with specific skills needed to perform the role to the required standard. Communications skills are paramount – the ability to explain aspects of the job to customers, suppliers, managers and sub-contractors is unavoidable.
Being able to understand drawings of water systems and translate this to the role is crucial. Finally, there are practical skills that the role demands to carry out the job, using specialist tools and equipment.
4. Chief Customer Officer
Due to the changing nature of how customers are buying, retailers need to track online shopping habits. The industry is looking for candidates with multi-channel and social media experience. In fact, it is rare for a company to hire a candidate who does not have social media experience.
The role demands an understanding of customer interaction and how retailers engage with clients, requiring strong communication and strategic skills. Be aware of the digital age and a long and healthy career in a wide range of sectors is at your feet.
5. Senior Accountant
With Brexit on the horizon, accountants are being called in to give advice on issues such as corporate tax and restructuring. They are particularly looking for those with business partner skills and commercial acumen, rather than practical financial accounting skills alone.
The role requires a heavy involvement with other parts of the business, therefore the ability to translate financial jargon for non-finance people is a key factor when applying for this role. The job also needs an individual possessing excellent forecasting skills, who has a good commercial view of risks and opportunities.
6. HR Manager
HR roles are becoming less transactional and more strategic. Using existing business models, transactional elements are being out-sourced or moved to shared service centres.
Specialist knowledge of specific HR software is always preferential to an employer, particularly cloud-based software. Organisational skills are vital, combining the ability to manage structural change and handle HR information professionally.
Employee engagement is a factor that employers desire from a candidate, to support employees in maintaining a positive association between their work and the business as a whole, thus leading to employee retention.
8 well paid jobs that don't require a degree

Show all 8
7. Hospitality Manager
Hospitality managers are responsible for the day-to-day management of the business and staff. Such managers should demonstrate passion for their industry with sound financial and business acumen.
In 2017 these demands for financial skills will extend to those with specialist health and safety experience due to the Food Standards Agency pledging to change the way it monitors food business. Aside from exceptional communications skills, managers must have delegation and operations skills in order to maintain a smooth running of the business.
Hospitality is a career that satisfies through customer satisfaction and a great deal of creative flair and control.
8. Information Security Specialist
The need for infosec professionals is larger than ever before, and predicted to be on the rise in 2017. Those wishing to pursue a career in this sector need to be able to demonstrate intrusion detection, risk mitigation and cloud data security expertise. If you possess all of these skills, you could see your career flourish.
9. Java Developer
With the constant thirst for new and innovative programmes to allow companies to grow, java developers are in demand. You must be able to prove you have elaborate java skills, such as java script, CSS, JMS, and XML, frameworks such as Spring/Hibernate.
Finally, experience of Industry Standard Build, Integration and Test Frameworks and TDD or Agile will be desirable.
The ability to analyse complex problems is a factor that candidates must feel comfortable doing. This career path sees you being involved right from the beginning of the project, so the ability to work independently and as part of a team is something that is very important.
10. Technical Sales Advisor
There have been increased job opportunities in the technology sales market this year, which is set to continue in 2017. The demand for cyber security products as well as augmented and virtual reality products is continually growing, with tech giants releasing their own products.
Specialist knowledge within these categories will certainly make you stand out in a highly talented applicant pool. The ability to communicate confidently will carry you a long way in a competitive industry.
Join our new commenting forum
Join thought-provoking conversations, follow other Independent readers and see their replies