Distance learning: Find your answers closer to home
Save money without compromising on quality by studying off-campus, writes Steve McCormack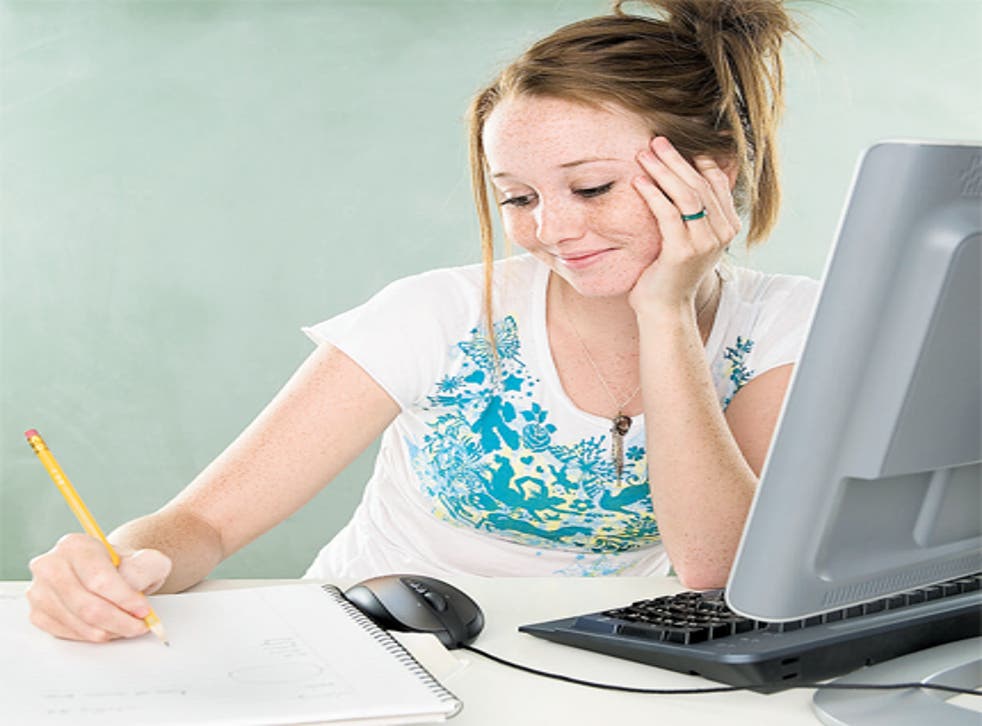 With pressure on university places expected to be higher than ever ahead of next year's steep rise in tuition fees, a record numbers of applicants are likely to be disappointed at not securing a place on a traditional three-year, full-time degree course.
Among the options some of these would-be students might consider is applying for a degree programme by distance learning. This is where students receive course materials through the post or online, maintain contact with lecturers and fellow students by telephone, email and social network formats, and visit the university campus only occasionally - if at all - for face-to-face meetings with tutors.
So, if your hopes of getting away to a university this autumn are fading, perhaps the distance-learning route is worth considering? You might even discover that this method fits in with your life situation better than uprooting and living in a far-off place for three years.
There are several advantages to this mode of study. The first, and most obvious, is financial: tuition fees are usually less on a distance learning course than for full-time study, largely because you are not taking up as much of the lecturers' time or space in the lecture hall. There are no extra accommodation costs to find since you're not leaving home, and living costs will remain as they were before you started the course. Also, if you're working, you won't have to account for the loss of income that moving may incur.
The second advantage is the flexibility that, by definition, comes with the distance learning model. You choose when to sit down and work, when to write your essays and when to get in contact with your academic supervisors. And all of this is done without having to lose touch with family and friends.
On the other side of the coin, you will miss out on the unique experience of moving away from home for the first time and making new friends of your own age group, all embarking on the same life-shaping journey together. |Neither will you have the benefit of using all the facilities you routinely get on a university campus: from libraries and computer suites, cafeterias and social gathering areas, to sporting and cultural establishments.
The flexibility element of distance learning degrees also means that course start times are not locked into the traditional September/October milestone that we associate with the three-year, full-time programmes that still account for the vast majority of undergraduate student numbers.
For this reason, distance learning courses rarely use the Clearing system. So, if your thoughts are turning towards distance learning, you do not have to make quick decisions over the course of the next week. At the University of Sunderland, for example, there are four start points for distance learning courses throughout the year (October, January, April and July) and students are not expected to progress at the same speed as full-time students. This is an acknowledgement of the competing pressures in a typical distance learning student's life.
But don't let any of this make you believe that the academic standards on these courses are any lower. "The programmes are identical," says Chris Marshall, head of the business school at Sunderland, which hosts several distanc learning undergraduate courses, as well as a range of distance learning MBA routes for postgraduates."Distance learning students have the same, approved range of tutor support as full-time students, and the assessment is also identical to that used for full-time students, both in terms of level and challenge," adds Marshall.
Sunderland's business school offers a couple of models of distance learning degree. One involves studying via an internet-based platform, provided by RDI, which is a partner organisation of the university with specialist experience in online learning. In the other, students visit study centres for teaching and seminars. There are three study centres in London, and several more dotted around the world, including locations as far afield as Germany, Vietnam and Africa. Subjects covered include business management, accountancy and finance, marketing and banking.
"The distance learning option has particularly opened up our programmes to students in areas of the UK where people would not normally consider coming to our campus," says Marshall.
Elsewhere in the university, other faculties offer courses for undergraduates and postgraduates in the fields of tourism, environmental management, literature and teacher training.
Other universities who work with RDI to deliver distance learning qualifications include the universities of Wales, Bradford, Birmingham, East London, Anglia Ruskin, Sheffield Hallam, and Birmingham City. Subject areas include business, law, human resources, and tourism. The role played by RDI varies from designing and managing the academic side of the course programme to providing the online platform enabling academics at the university and distance learning students to communicate efficiently.
Catherine Gordon, head of operations at RDI, believes distance learning is playing an increasingly large role in university education. "Lots of students are opting for distance learning, particularly in the current climate of rising fees," she says. "They see it as a way of gaining a degree qualification without incurring the costs associated with the traditional university route."
But although more universities are adding distance learning courses to their prospectuses, there is nothing essentially new about the mode of study where students spend most of their time at home.
The Open University (OU) has long been awarding degrees in the full range of academic subjects to students of all ages and backgrounds since its launch in the 1960s. These days, the OU terms its mode of study "supported open learning," which covers a mix of learning activities on the side of the student, including private study, online forums, and some face-to-face seminars.
The emphasis throughout is on the student fitting their studies around their other commitments. The OU is also moving with the times in the methods it uses to get materials to its students. One example here is a service using the online music platform iTunes to deliver materials, which has so far had 36 million downloads.
And, although the OU is clearly not the first choice for the majority of the UK's school-leavers, it nevertheless attracts plenty of relatively young students. The current average age of new OU undergraduates is 31, and the number of 18 and 19-year olds reserving places on courses has risen from 1,700 last year to nearly 2,130 this year – a rise of 28 per cent.
Julia Roberts, 24, started an OU degree in exploring psychology in 2007, and is due to graduate next year. "When I completed my A-levels, I had the opportunity to go to a regular university full time, but I decided not to take that route," she explains. "I wasn't 100 per cent sure of the course I wanted to study, and I didn't like the idea of coming out of university with a lot of debt and still not having the degree I wanted to use in later life."
Julia hasn't regretted her decision to plump for an OU course for an instant. "The tutorials are really good, the tutors give you great support any time of the day, and I've had the opportunity to do week-long residentials at university," she says. "So I don't feel like I've missed out on anything I would have done if I'd gone to university full-time."
Overall, then, the picture is clear: provided you can motivate yourself to work from home – and if making financial savings are all-important – distance learning could well be the solution.
Join our new commenting forum
Join thought-provoking conversations, follow other Independent readers and see their replies