If at first you don't succeed, try, try, and try again
Missed out on your dream course? Don't despair - you may still be able to bag a place, says Jessica Moore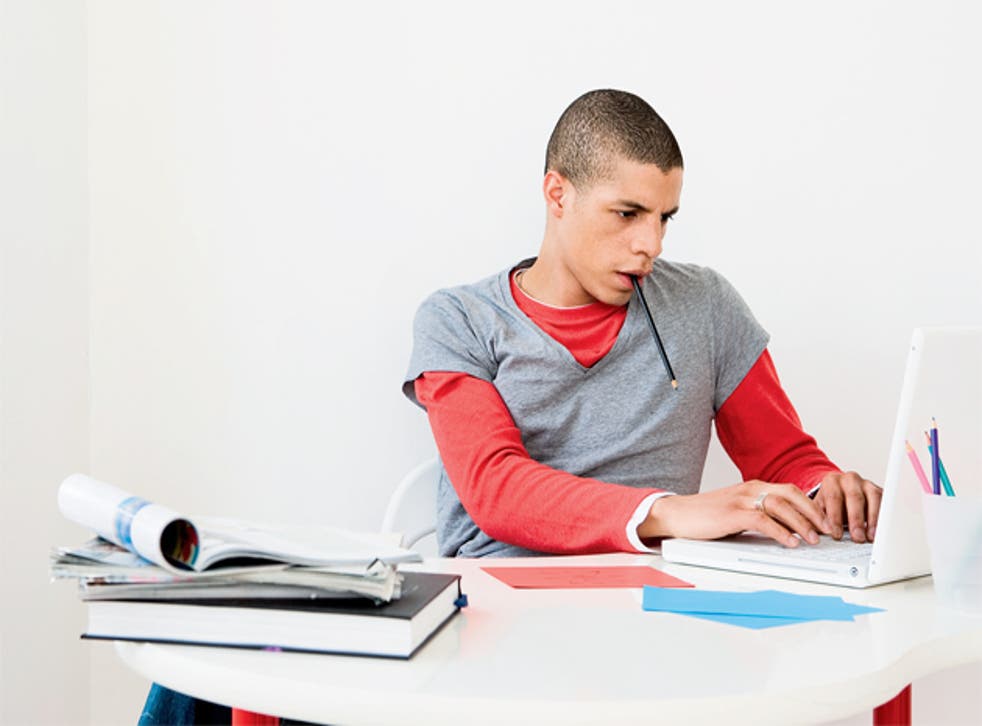 Competition for university courses starting in 2011 is fierce. Last year, the number of places on offer was capped, yet unprecedented numbers applied, leaving a glut of disappointed hopefuls. If this is your A-level year, you'll be vying with people who have spent 2011 honing their CVs to impress admissions tutors, gaining relevant experience, and confirming their determination to succeed in their field of study. You'll also be caught up in the scrabble to get to university before the fees rise. Students starting at university in 2011 will pay £3,375 a year for their course, whereas those starting in 2012 will pay to up to £9,000 a year.
The already crowded student marketplace is now bursting at the seams. Those lucky enough to be offered a place to start this September know how much is riding on their exam results. Those who missed out – a group that includes a great many talented students – are evaluating their options. University admissions departments are steeling themselves for a tough summer. While it's important to know just how high the level of competition will be this year, it's also worth noting two things: first, many clever students miss their conditional offers every year, throwing sought-after places back into the public domain; second, nothing ventured, nothing gained – if you want to go to university, there are still chances.
The most obvious of those is called Clearing, and it matches students who are looking for a place at university with emerging course vacancies. If you applied through Ucas but didn't get any offers, or if you declined or ignored them, if you were turned down or failed to meet your conditional grade requirements, this could be the solution for you.
Visit www.ucas.com for full details of eligibility; and while you're there, go to "Track" and get your Clearing number by clicking "Add Clearing choice".
If you haven't yet applied to Ucas but would now like the chance to bag a place somewhere, it's not to late: you can complete an application any time up to 20 September (just don't make any course choices). The thing to bear in mind about Clearing is that it moves quickly. Seek advice from a careers adviser or teacher to decide what types of courses you're looking for (you don't have to stick with the subjects you originally applied for). Then get on the Ucas website to find out where the vacancies are. Keep checking, as places fill up and new ones become available. When you see ones you like, get on the blower to the university or college and give them your Clearing number. From there, it's up to the institution to decide whether to offer you a place.
You can approach as many universities and colleges as you like, and you may get a provisional offer from more than one. You are under no obligation to accept any offers. Take time to consider them carefully, bearing in mind the deadline you are given. Remember that you will be spending at least three years studying the course and living near the university: it's worth talking to friends, family, teachers and careers advisers, writing up the pros and cons of each offer, and making the journey to see the place for yourself. Only accept an offer you feel excited about.
When you've made a decision, visit the Ucas website again and this time enter details of the provisional offer you'd like to accept. You can only do this for one choice, and are thereby committing to that offer. Ucas will let the university know, and they can then formally accept you by asking Ucas to send you a confirmation letter.
Clearing is available between July and September, but its busiest period is immediately after exam results are published: 4 August for Scottish Highers and 18 August for A-levels. Vacancies are published on the Ucas website from mid-August until late September.
The key to successfully navigating your way through Clearing is flexibility. Decent exam results help, as does a demonstrable passion for your subject. Professionalism and organisation are crucial too. Treat it as you would a job application: consider your academic aims, take responsibility for realising them, and make yourself available to talk to and, if necessary, meet admissions tutors. You'll need to invest time searching for vacancies, and researching courses and institutions. If you use Twitter, you can use the #ucasclearing hashtag to get information from Ucas and from other students. If you're on holiday during Clearing, you may be able to make arrangements – but it does make things harder.
Clearing is a tried, tested and often successful route to university – but if it doesn't work out for you, don't give up hope. You could look into private universities or international universities if your heart is set on starting now. Otherwise, think about what you could do this year to make your application stronger next year. A university education is worthwhile on so many levels, from your future earning potential to your short-term personal development.
Take the bull by the horns.
'If I'd made my grades I'd have gone to a different university. I don't think I'd be as happy'
Misha Newman, 19, has Alevels in maths (B), economics (B) and drama (C). He got his place to study computer science at the University of Newcastle through Clearing 2010.
"I didn't get the grades I was hoping for. I tried to do too much. In Year 12, I took five A-levels, and all my subjects suffered for it. I was doing a lot of swimming too, which meant morning training, so I didn't perform as well as was expected at school.
Added to that, I wasn't sure what I wanted to do at university. I was looking at maths and philosophy, so I applied for a mix of related courses. I was confused. I just wanted to go to a good university, and I was getting pressure from my parents, so I applied to courses I thought I would enjoy.
I thought I'd be going through Clearing as I'd probably miss my offers – and I did. My top choices were Manchester and Leeds. My insurance offer was at Aberdeen, but I'm from London and it seemed too far.
Teachers were offering advice, but I just wanted to get on with it, so I went in early on results day, expecting to get straight on the phone to see what else might be out there for me. I was ready. I checked the listings on the Ucas website.
I was surprised by how many good vacancies there were. You have to be quite quick. Even though I got straight in there, some of the places had already been filled. It was quite stressful, but it wasn't difficult. I told them my grades and asked if they'd accept me. You have to make notes and take your time.
I'm at Newcastle doing computer science. I got into computer engineering, but after starting realised which bits of the course suited me and which didn't, and I transferred. I've been really lucky. The course I'm on is definitely the right course for me, but wasn't available through Clearing. I wouldn't have been able to get a place with my grades. If I'd gone to do maths and philosophy at a different university, I don't think I would be as happy.
If you're going through Clearing, be open minded.
Don't panic. Make sure you're organised and prepared, know what to do and who to call, and that you're there on time to get your results and call around. You don't know that you're not going to university yet: there are lots of chances."
Join our new commenting forum
Join thought-provoking conversations, follow other Independent readers and see their replies