The Independent's journalism is supported by our readers. When you purchase through links on our site, we may earn commission.
A-level results 2015: The top 5 courses found through Clearing revealed, according to Ucas data
What subjects and courses can you study through Clearing? Which? University breaks-down the official Ucas data from 2014 to see where Clearing 2015 could take you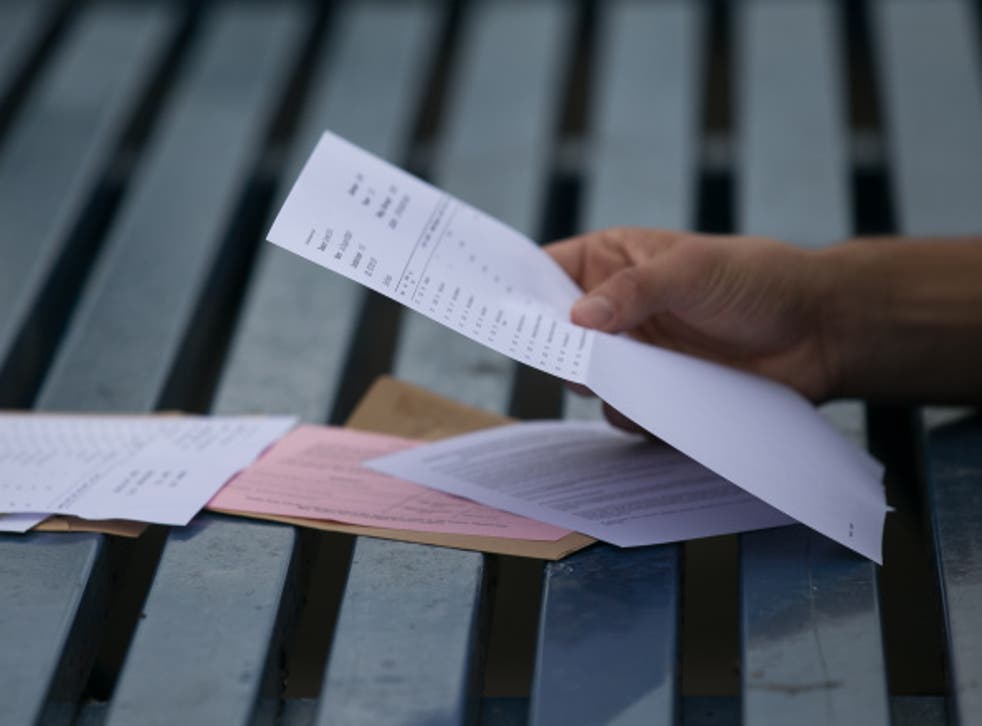 If you look at the Ucas website on results day, you'll find live updates of university courses with spots available through Clearing. So, where do you start?
The good news is that Clearing isn't just for a niche set of subjects; through it, you can secure a place on all sorts of courses, and from across a wide range of disciplines.
Here's the top-five list of subjects students found through Clearing last year – along with some tailored tips to help you apply:
Hint: Remember, if you're applying for Clearing vacancies, remember you can do your research beforehand on Which? University before you make the call to that university – simply search for a course.
5) Engineering (4,195 Clearing places)
In 2014, more than 4,000 students found a place on one of the many types of engineering courses available (after all, everything has to be made).
These include chemical, civil, and electronic and electrical engineering – these are all diverse areas which are unique from one another, focusing on the planning, building and evaluation of everything from public transport to mobile phones.
Top-tip: Those who work in engineering fields will normally find themselves working as part of a large team. Therefore, when you're speaking to a university on the phone during Clearing, any instances where you've excelled in a group would be beneficial to highlight – especially if that experience demonstrates your problem-solving abilities.
Which? University tip: Research and compare engineering courses
4) Subjects allied to Medicine (6,025 Clearing places)
Don't be put-off by this term which sounds a little vague. 'Subjects allied to Medicine' simply refers to broadly-based subjects which have a link to medicine, such as biomedical sciences and health and nutrition. Many students find places on these courses through Clearing.
Top-tip: Demonstrating curiosity for your chosen subject – and an understanding of what it actually involves – is key to applying to courses in this field. If your course involves the treatment and care of individuals, meanwhile, getting across that you're genuinely empathetic speaks volumes.
Emphasise relevant placements and work experience you've completed in a care setting, explaining what you learned.
Which? University tip: Research and compare related subjects
3) Social Studies (6,135 Clearing places)
Just over 6,000 social studies students found their course through Clearing in 2014. Social studies covers a wide range of subjects which deal with how individuals behave – including sociology, anthropology, politics and philosophy – which can take students into a variety of career paths.
Top-tip: When you're speaking to a university on the phone during Clearing, make an effort to demonstrate a genuine academic interest in the subject – be that your views, opinions, or extra reading around topical and political debates or a wider awareness of social issues.
Which? University tip: Research and compare sociology, anthropology, politics, or philosophy courses
2) Biological Sciences (6,400 Clearing places)
Biological sciences – the study of living things – covers an exciting array of areas including the study of organisms' bodies (anatomy), how animals live (zoology) and how living organisms interact with their environment (ecology), to name just a few.
If last year's Clearing vacancies are anything to go on, a variety of biological sciences courses should be available via this route.
Top-tip: budding biologists need to get across a clear understanding of the specific scientific field they're interested in and why they want to pursue that route of study - perhaps it's a fascination with the structure of living things, or how the human body works.
Which? University tip: Research and compare biology, anatomy, ecology, or zoology courses
1) Business and Admin Studies (9,455 Clearing places)
More than 9,000 acceptances to business and administration studies courses came about as a result of Clearing in 2014, making it the most common subject.
This area covers popular courses such as business, management, finance, and economics, which can lead to various careers in leading corporations and organisations – so don't underestimate Clearing as a means to becoming a CEO, entrepreneur, or manager of tomorrow.
Top-tip: Organisation and communication are key traits which admissions staff look for in applicants to business and administration studies courses. If you do undergo a mini interview over the phone during Clearing, prepare for the questions you might be asked and jot down some answers so you can talk about these in a clear and well thought-out manner.
Which? University tip: Research and compare business studies, management, finance, or economics courses.
For extra help, check out how to prepare your back-up plan and the five ways Which? University can make your life easier.
Join our new commenting forum
Join thought-provoking conversations, follow other Independent readers and see their replies