Scottish universities worst in the UK for admitting poorer students, despite having no tuition fees
Scottish Tory says 'damning' report confirms Scotland still has 'some way to go', despite best efforts of the country's universities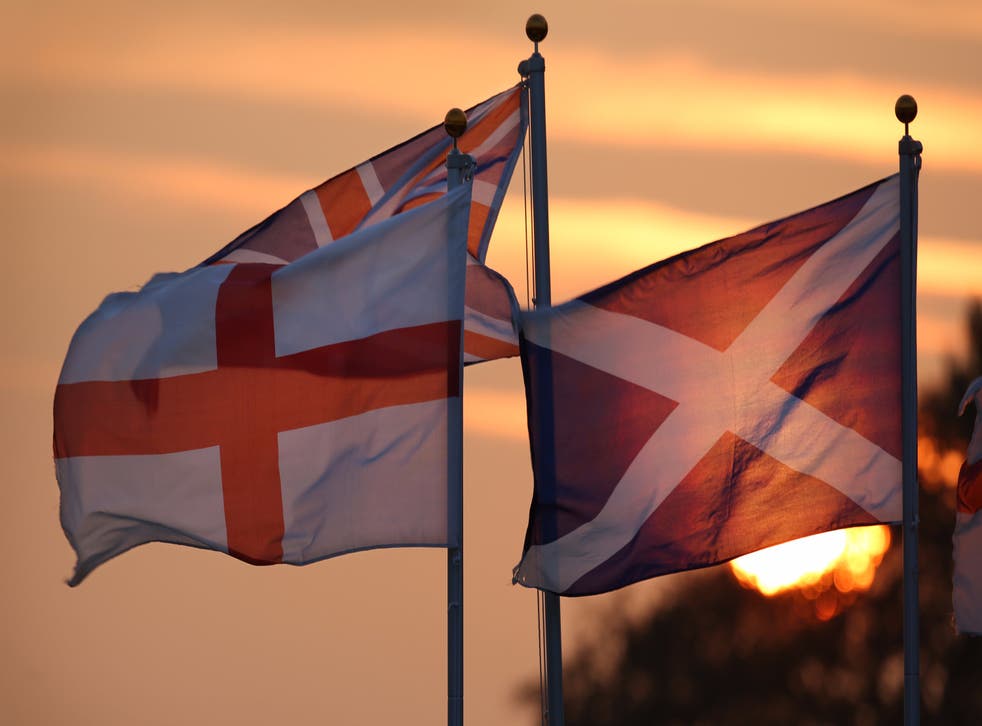 Despite offering free tuition, Scotland has the worst record than anywhere else in the UK when it comes to getting students from poorer backgrounds into university, says new report.
The Access to Scotland report from social mobility charity The Sutton Trust has found there to be a narrowing of the gap between rich and poor young people entering higher education (HE) across the UK in recent years.
However, despite improvements, young disadvantaged Scottish people are four times less likely to go to university than their wealthier counterparts. In England the same figure is 2.4, while in Wales and Northern Ireland, poorer students are three times more likely to do so.
Overall, says the report, Scottish universities' efforts to widen access for students from poorer backgrounds have achieved "only partial success," adding: "It is not evident from the data that divergence in fee policy has given Scotland any specific advantage."
The report has also found that virtually all the improvements in getting disadvantaged Scottish students places in HE over the last decade (90 per cent) has been provided by colleges, and not universities.
And, in 2013/14, 55 per cent of Scots entered HE by the age of 30, with 20.9 per cent starting at a further education (FE) college and 34.1 per cent going straight to university after school. In England, however, 46.6 per cent entered HE, with just 6 per cent starting at FE colleges.
Scottish Conservative shadow education secretary, Liz Smith, said the "damning" report confirms Scotland still has "some way to go" when it comes to offering the same opportunities to poorer students, despite the best efforts of the country's universities.
UK news in pictures

Show all 50
She highlighted how the report "lays bare two key points," and explained: "The Scottish Government's policy of capped places has made it more difficult for domiciled Scots to get into university.
"Secondly, while there is some limited progress in Scotland, it's not as good as in other parts of the UK, and that partly reflects the fact there is a much lower base of bursary support than the rest of the UK."
These are both matters for the SNP to address "urgently," she said.
A Scottish Government spokesman, though, said some of the report's findings were "based on misconceptions that do not accurately reflect the position" in the country.
Speaking to BBC News, he said: "The report suggests the overall participation rate for HE is lower in Scotland than in England. However, it fails to take account of the significantly different context in Scotland whereby a significant proportion of HE takes place in colleges.
"When participation in college is factored in, the Scottish HE participation rate is significantly higher than in England."
Sir Peter Lampl, chairman of the Sutton Trust, described how Scotland is facing "a shocking access gap," adding that it is "vital" the Government appoints a "strong" independent commissioner immediately.
The report has also recommends the Scottish Government ensure additional places are available to meet rising demand, and that widening participation initiatives need to be "planned carefully" to avoid duplication, with "rigorous" evaluation needed to run alongside implementation.
The 20 hardest universities to get into
Sir Peter continued: "There is good practice in Scottish universities on access, but we need a really strong push if talent is not to be wasted. It is vital access to HE improves to the best universities, and that there is a role for clearer contextual admissions."
Edinburgh University's Professor Sheila Riddell, one of the report's authors, echoed the chairman's comments, and said: "This report sheds new light on the problem, in particular highlighting an over-reliance on the Scottish college sector to increase participation rates overall and, in particular, for students from disadvantaged backgrounds.
"The report also notes the supply of university places in Scotland has not kept pace with rising demand, with detrimental consequences for less advantaged students. The growing tendency of students from privileged backgrounds to occupy the lion's share of places in Scottish ancient universities is also noted."
The SNP has long-supported the continuation of free tuition fees with First Minister Nicola Sturgeon quoted for having said in October last rear: "For as long as I am First Minister, there will be no tuition fees in Scotland."
Her predecessor, Alex Salmond, previously described free university tuition as the policy of which he was most proud. In 2014, he unveiled a taxpayer-funded monument at Edinburgh's Heriot-Watt University inscribed with his 2011 promise: "The rocks will melt with the sun before I allow tuition fees to be imposed on Scotland's students."
Join our new commenting forum
Join thought-provoking conversations, follow other Independent readers and see their replies