What's it like to study... Egyptology
Just over a decade ago, Gemma Smith decided she was going to be "the next Evelyn O'Connell". She has since graduated from Swansea University with a first class honours degree in Egyptology, and is about to start her MA in Ancient Egyptian Culture.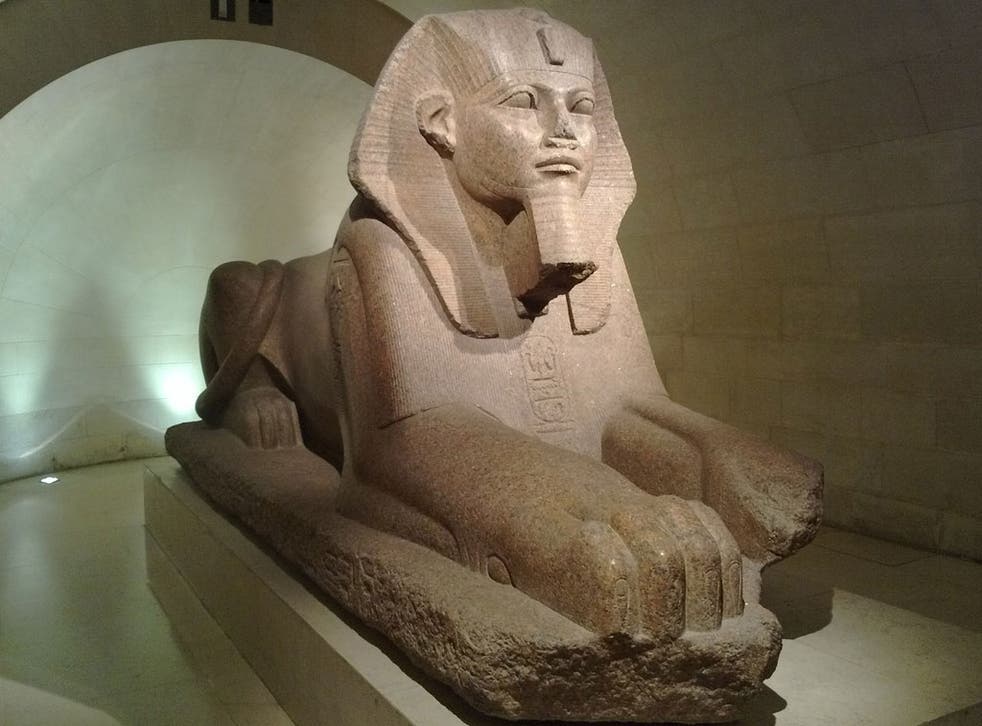 If you had asked me on A Level results day "Where do you see yourself in ten years' time?", I would have probably told you that I'd be a Geography teacher. I never dreamed that I'd have graduated with a first class degree in Egyptology from Swansea University and that I'd be about to embark upon Swansea's MA in Ancient Egyptian Culture.
My passion for ancient Egypt was awakened during my childhood. My mum got the old slide projector out one day and showed the photographs of her visit to Egypt. From that day on, I was hooked. I recorded all of the documentaries about ancient Egypt on the History Channel and when 'The Mummy' was released in 1999, my mind was made up: I was going to be the next Evelyn O'Connell.
Unfortunately, my desire to be sensible and get a 'proper' job overshadowed my new ambition. "Play to your strengths," said the careers advisor when it was time to choose my GCSE options. So, I opted for Art and Geography, my best subjects. Similar logic prevailed when I chose my A Levels: Art, Geography, Maths and English Literature. Sensible and well-rounded. Consequently, when it came to looking at universities, I had no idea of what I should study, and was less than enthusiastic about my options.
Six years later, I found myself working in an office, dreaming of being an Egyptologist. I started researching Egyptology degrees, after some words of encouragement from my fiancé and my boss (where were they in high school?), and I discovered Swansea University. A beach-side campus with a collection of ancient Egyptian artifacts on-site? Perfect. I sent off my application and was delighted when I was invited to attend an interview. When I received the letter from UCAS a few weeks later, informing me that I'd been offered a place on the BA Egyptology course, I was thrilled. However, I suddenly realised that I knew very little about Egyptology, and that the next three years would probably be the hardest of my life so far. How on Earth was I going to be able to make sense of hieroglyphs? All those birds, eyes, and wiggly lines…
Three years on, I can honestly say that I was right. These have been the hardest years of my life, but they have also been the most enjoyable and fulfilling. The university campus is such a vibrant and dynamic place to learn, and it truly feels like a second home. The academic staff are so passionate about their subject, and that's passed onto the students through engaging and thought-provoking lectures and seminars. The lecturers often talk about their own research and fieldwork, giving a taster of what could happen if you are dedicated and work hard.
Hard work is not an exaggeration. Learning to read hieroglyphs and the various phases of the language (Middle Egyptian, Late Egyptian, not to mention hieratic, demotic and the other scripts and phases of the ancient Egyptian language!) is a huge challenge in itself. Learning a 'dead language' is not the same as learning modern foreign languages. You can't just hop on a ferry to spend time with the locals, practicing ordering food and asking "Où est la gare?" of random passers-by. It is one of the most intensive parts of the course and has required hours of practice in my own time. It has been frustrating at times, but it is also extremely rewarding – having the ability to read inscriptions, stories, and letters that were written over 3,000 years ago is out of this world, quite literally. The language modules are core to the degree, emphasising the integral and complementary nature of understanding the textual sources as well as the material culture to the analysis of an ancient culture.
The course encompasses so many different aspects. Studying the history involves getting to grips with hundreds of pharaohs and a confusing chronology. Modules on Egyptian religion initially left me perplexed about the vast pantheon of gods and goddesses and bizarre cult practices. However, the more I have read (and you must read a lot), the more has been revealed about this captivating civilisation. Classes in Swansea's Egypt Centre, the museum on campus, have increased my knowledge of Egyptian archaeology. It is a truly magical experience to be able to touch and study an artifact and to imagine who it once belonged to or how it was used.
Another key part of studying Egyptology is research. For my BA dissertation, I decided to combine my Egyptian language skills with my love for working with artifacts. I translated the inscription of an unpublished limestone stela (a stone slab, typically bearing a commemorative inscription) in the British Museum, and attempted to find out where in Egypt it was originally found and what period it dated to by analysing the text and the iconography. The majority of my final year was spent in the university library, scouring books for information. Research is really like a treasure hunt, following clues to your conclusion. I am now as passionate about research as I am about ancient Egypt, and this has encouraged me to pursue my study of Egyptology to doctoral level.
I am often asked what job I can get with a degree in Egyptology. Job opportunities in the field are quite rare, and are highly competitive. I know that I will have to continue to work hard to earn a career in Egyptology. But by studying Egyptology I have acquired so many skills that are useful in any job, including analytical skills, problem solving, communication, and the ability to understand other cultures. My time at Swansea has shown me how important it is to follow your passion, because if you are passionate about something, you will have the drive and determination to succeed. Even the ancient Egyptians themselves agree - an inscription within the Luxor temple reads: "Growth in consciousness doesn't depend on the will of the intellect or its possibilities but on the intensity of the inner urge."
Join our new commenting forum
Join thought-provoking conversations, follow other Independent readers and see their replies