The Independent's journalism is supported by our readers. When you purchase through links on our site, we may earn commission.
Is the Green Party a real political alternative for students?
They're small and growing, but are the Greens a viable option or a wasted vote?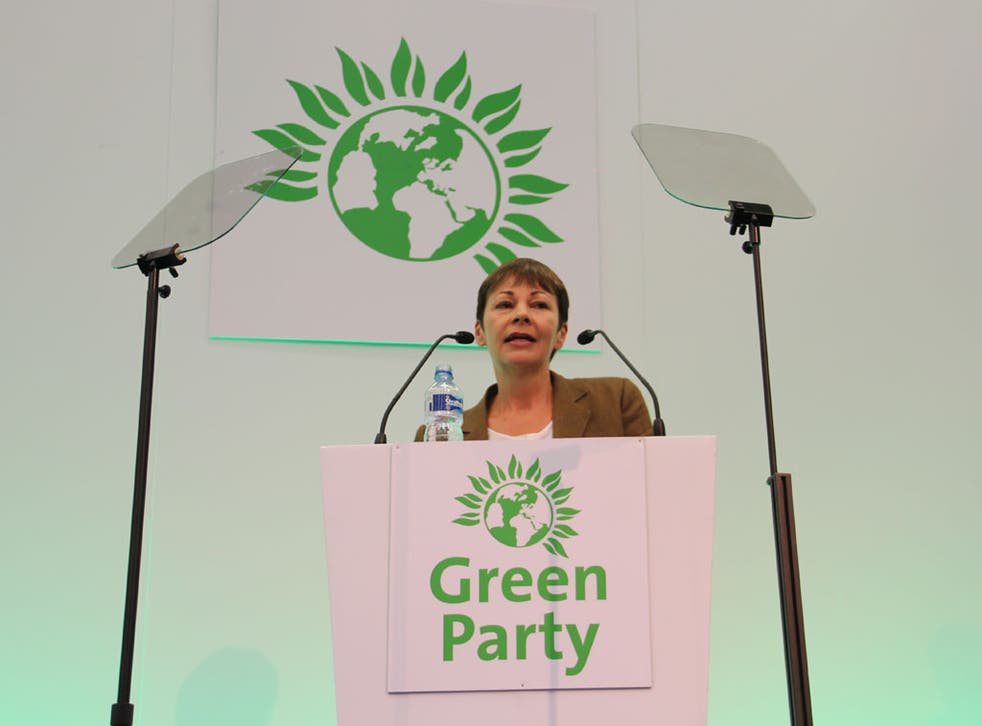 This past weekend I travelled to Brighton and stayed with a couple friends, but I wasn't there to shop in the lanes, or join in their Med School Fresher's week. Instead I was there to attend the Green Party Autumn Conference, my first one ever, and I had a lot of expectations.
Would I be surrounded by aging hippies? Would I be able to purchase any food other than tofu, yoghurt or muesli? Would I leave optimistic about this country's future for the first time since… well, for the first time? In short, my answers are: 'yes', 'no' and 'definitely maybe'.
There was an array of greying, long-haired men in colourful waistcoats, but there were also middle aged people in suits, tired-looking parents, talkative twenty-somethings, a few other wide-eyed students like myself, and more motivated councillors than I could count.
My vegetarian qualms were well-founded, with not a single ham sandwich in sight. My last question, however, was a lot harder to answer.
With 16,000 members, the Greens are certainly small, and with only one MP their current influence over domestic policy is slight. But what they do offer is potential, and they're starting to unleash it. This year's county council elections saw seat numbers increase, Caroline Lucas' recent arrest over fracking grabbed headlines and Jenny Jones will soon become the first Green to enter the House of Lords, aiming to abolish the institution. In a time of waning political participation they are one of a few groups actually growing.
More success could certainly stem from their policies, many of which are starting to fall into step with the mood of the nation, with rail nationalisation being most significant. A 2012 YouGov poll put total support for nationalising Britain's entire railway network at 54 per cent, and this issue featured heavily at conference. A specific motion opposed the re-privatisation of East Coast rail; our only current government-controlled franchise which contributed £640m to the exchequer in the last three years.
Cheaper fares are the proposed outcome which will please us students most, but others include more accountable management, a better paid and more secure workforce, less pressure on roads - and the environmental benefits. 
Most Green policies achieve some sort of environment/economic balance, like their policy to insulate all homes, but it is this which could also prove problematic. One workshop entitled 'Amendment to philosophical basis' highlighted an internal party conflict between members concerned primarily with ecological protection and those more interested in social justice. Now it's obvious to many that the environment is not going to interest the electorate like raising the minimum wage and reducing the cost of higher education might, but abandoning their ecological basis would likely strip the Green Party of its core identity.
And grassroots volunteers are vital for the Greens at the moment. With funding low and large donors scarce, this is unlikely to change until the party moves off the political fringes; though they are trying to accomplish just that. One popular conference sessions was 'How should Greens break into mass popular awareness as UKIP have done?'
Though they pledge to reverse all the spending cuts, doubts remain. Their manifesto states that increased spending on public services would come from closing tax loopholes, implementing a financial transaction tax, and increasing certain taxes. Some of these ideas are untested and are open to questioning.
Their lack of size, funding and experience are massive barriers, so massive that the few students who might vote in the 2014 European or the 2015 General Elections will likely plump for the safer option of an established party.
The Greens promise students lower tuition fees, higher wages, cheaper transport, and a cleaner environment, in short - greater opportunity for students. They can't deliver it right now, but it's only with our support that they'll ever be able to try. 
Join our new commenting forum
Join thought-provoking conversations, follow other Independent readers and see their replies