Lad culture on-campus aside, universities need to do more to stop students being harassed by locals off-campus
'A student will always want to dress how they like for a night out without receiving vile comments from the odd passer-by'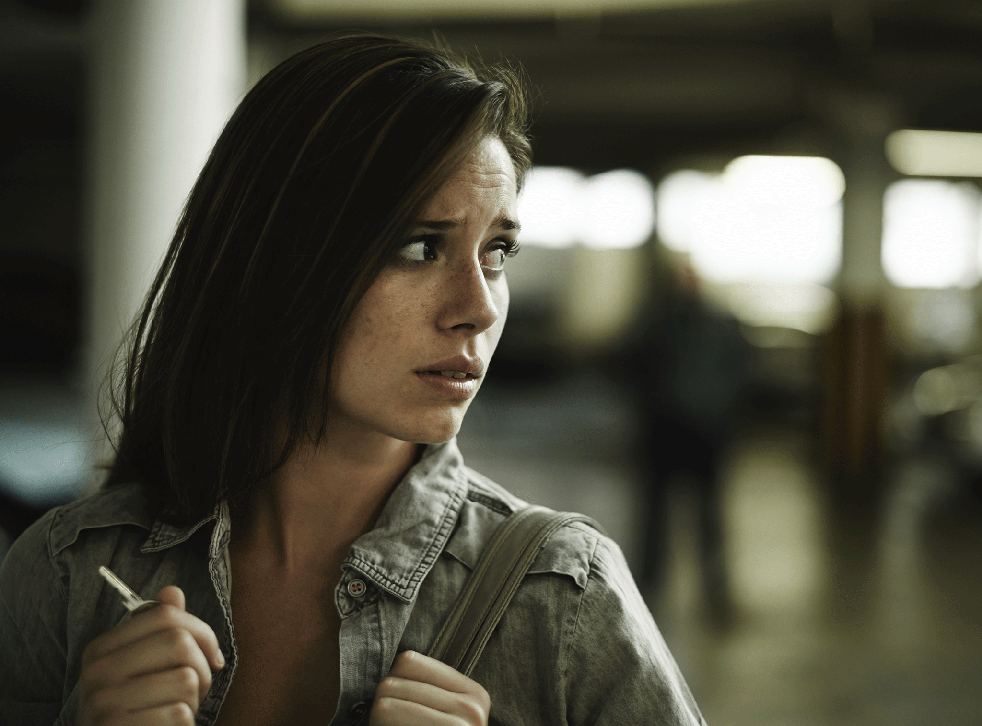 From across the road, I hear a very clear and leering: "Excuse. Me." You know the one. The tone of voice goes up, and then down in pitch. It's not a question, but rather a statement. It's only around six in the evening but it's dark because it's winter. I wear opaque black tights, a skirt, and a jumper, and yet this large man with white whiskers - surrounded by similar-looking men - makes a jeer at me. "What?" I call back, outraged, and providing the man with a chance to redeem himself - to no avail. I hear him imitating and mocking me as I walk away.
Later on that night, I spot the same man at a well-known bar among students for a social. His body language is obvious. Somehow, he's hoping to get with just about every young woman in the bar. He makes gestures behind girls' backs, grabs at the air with a toothy grin, made ugly by the way his eyes lustly slide over the curved silhouette of a young woman ordering a drink. It is undoubtedly disgusting.
In 2013, NUS conducted a study that found 50 per cent of students believed sexual harassment was very much rife on UK campuses. Earlier this year, NUS also found a lack of sexual harassment policies at universities across the country. There has been no improvement since 2013.
I am one out of the one third of students who have endured unwanted sexual comments, and it's not just students harassing other students; we hear enough about 'lad culture' as it is. While lad culture is a big issue, we need to consider harassment on a larger scale in university towns. Students, as exemplified by my own experience, are targeted by local residents. It's so much worse when you don't know the place you're living, what the crime rate is, or what kind of people live there. Quite simply put, a student will always want to dress how they like for a night out without receiving vile comments from the odd passer-by.
Countries where sexual violence has become a way of life

Show all 19
Not enough is being done to stop such sexual harassment of students by universities. The university should not only attempt to control harassment from student to student, but there should be policies on harassment that happens off campus grounds. After all, a student will be put off from going to a particular university if they're scared of the locals and know that nothing can be done to stop sexual harassment from happening where they are actually living and working. A safe environment is key.
Aside from university policy, ultimately, it comes down to how both parties feel when sexual harassment occurs. You may hear the defence that public comments are a means of paying you a compliment. Yet, the commenter in question is clearly unaware of the way this makes the victim feel. Yes, I say "victim" because I, among others, feel victimised and threatened by sexual harassment. As soon as one comment is made, the victim will be affected for the rest of their day, pulling down their skirt, pulling up their low-cut top, and hoping it doesn't happen again. Confidence plummets and genuine fear kicks in. It only takes one comment in an unknown neighbourhood for a vulnerable individual to assume the worst.
Despite the possible innocent intentions of the cat-caller, it's rare to find a young female student confident enough to walk herself home in the dark from a club, bar, party, or even an event where she has remained entirely sober. A poor student would rather spend money on a taxi than take a ten-minute stroll home for fear of sexual harassment. Of course there is also the fear of being subject to other kinds of crime, but sexual harassment is far more common. What is especially worth noting is what happens on the streets rather than in the clubs because that is when the fear really kicks in. So, isn't it time universities did something?
Twitter: @alicetotheskies
Join our new commenting forum
Join thought-provoking conversations, follow other Independent readers and see their replies