Registering to vote is an important chance for young people to have a say in the future of Britain
'Don't miss out on a chance to have your voice be heard'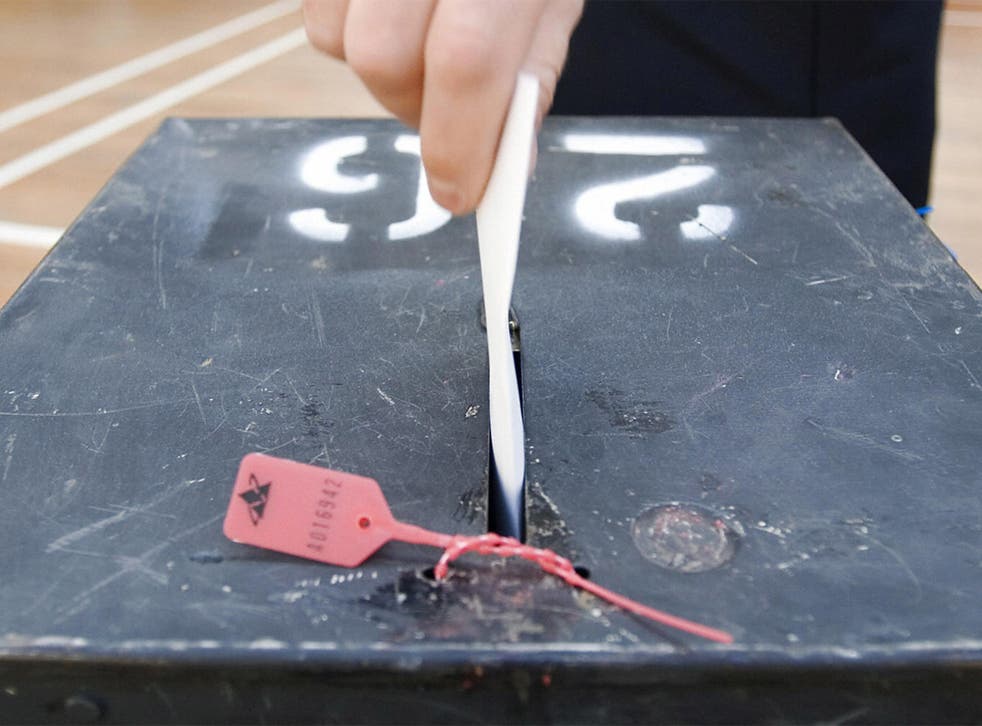 On 5 May, Britain will be heading to the polling stations in one the biggest set of elections for years. Then, come June, we'll be heading out to the polling stations once more to vote in what could be the most important political decision in our lifetime: the EU referendum.
Well, at least some people will be heading out. If you believe the barrage of messages appearing on social media timelines, young people don't head out to polling stations in numbers. We're often described as being "disengaged" with politics.
Unfortunately, the statistics appear to back these claims up. According to the Electoral Reform Society, one in four 18 to 21-year-olds had not registered to vote. Embarrassing? Probably when you consider how, in the 1960s, over 70 per cent of those aged 18 to 24 voted.
From May, we can start changing things for young people in Britain for the better. If you want to head off into higher education, or want that career you've always dreamed of, turn it into a reality by getting yourself onto the electoral register first and foremost.
According to an Observer poll, the fight to keep Britain in the EU showed that young people will be key in the vote in June. The poll put the 'Leave' side on 43 per cent, four points ahead of 'Remain', on 39 per cent. It's going to be close, and we can make the difference.
Why should we vote to stay in? On Wednesday, Maurice Obstfeld, economic counsellor to the International Monetary Fund (IMF) and the organisation's chief economist, said there could be "severe regional and global damage" if Britain were to vote to leave the European Union. You won't get a stronger warning than that.
Leaving the EU is a voluntary decision to give up political power. Leaving the EU will result in young people losing job opportunities, networks, and life chances. We can't let this happen. If we get out to the polling stations, we can ensure the future goes our way. The alternative would be bleak. Come June 23, if we snooze, we will lose.
Young man on Question Time doesn't know how to vote in EU referendum
According to The Telegraph, 63 per cent of those aged between 18 to 29 want to remain in the EU, while 56 per cent of those aged over 60 want to leave. When it comes to the EU, there is a generational gap. We shouldn't let the older generation - who traditionally turn out in larger numbers than younger people - dictate the future of the country we are about to spend our lives working and living in.
So, turn out on 23 June, and let's make things better for our future, because the prospect of doing so couldn't be more exciting. This is a chance to sway the course of history in our favour. Don't miss out on a chance to have your voice be heard.
Twitter: @lucasfothergill
Register now, in minutes, by 18 April to vote in the 5 May elections, or by 7 June to vote in the EU referendum on 23 June.
Join our new commenting forum
Join thought-provoking conversations, follow other Independent readers and see their replies