The Independent's journalism is supported by our readers. When you purchase through links on our site, we may earn commission.
Students won't take this Government's attempts to privatise their loans lying down
The resistance starts this week with a national day of action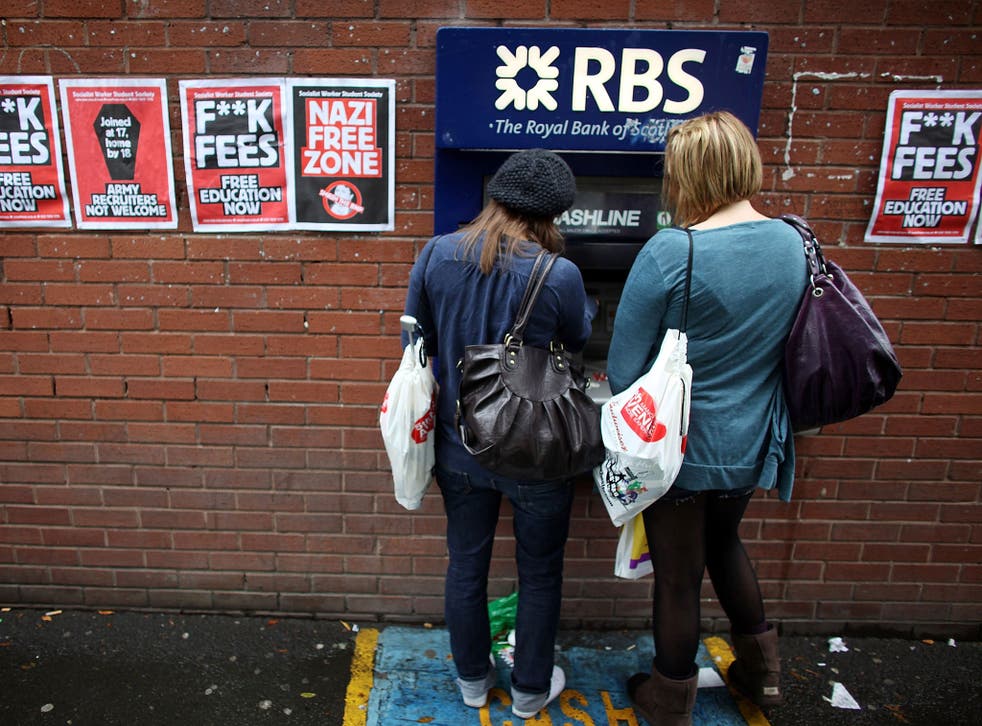 The Government's plan to privatize the student loan book is the latest in a series of onslaughts against education since the Coalition took power. But not since the trebling of tuition fees has the Government seemed set to face such a determined opposition from students.
A week of action is underway to oppose the sell-off involving students at more than 50 universities and colleges. Already students at Exeter have occupied their university, and are calling for a step up in campaigning against the loans sell off. It is a part of a wave of action being coordinated by the Student Assembly Against Austerity, set up last year to bring together student activists and groups campaigning against education cuts, fees and privatization.
As well as occupations; protests, rallies, creative stunts and mass petitioning is taking place this week at dozens of campuses across the country. But not just in the traditional hot beds of student radicalism– the campaign to stop the loan sell off is spurring into action a new generation of students leaders everywhere from Falmouth to Durham, from further education colleagues to redbricks. For many students taking part, this will be their first political action.
A statement from the Exeter occupation highlights why students believe this opposition is essential: "If implemented this would mean students and graduates paying extortionate amounts on their student loans. Privatization equates to profiteering."  
Their fears are well founded – a secret Government report, leaked last year, revealed that in order to make sure the student loan book is profitable for private companies the cap on interest for repayments would need to be increased or removed all together.
For the millions of people who missed the small print when taking out their student loan that their low-interest terms can be changed at any time, this is a wake up call.
Upping interest rates would essentially cause a retrospective hike in the cost of tuition fees – including for the millions of graduates who would suddenly find themselves paying off loans much further into the future than they had planned. Meanwhile young people from poorer backgrounds are likely to be put off applying for University altogether by the potential for an exploding rate of debt, especially with a job now far from certain at the end of three years studying.
It is no wonder then, that in the few short months since the campaign against the sell-off was launched with a national day of action in November, it has more than doubled in size. Students are also targeting their MPs to oppose the sell off, and almost 60 have now signed a parliamentary petition calling on the Government to abandon its plans, including MPs from Plaid Cymru, the SNP, Labour, and the Green Party.
The week of action will culminate in a "debt-in" outside the department of Business Innovation and Skills on Friday at 2pm. Hundreds of students across London will be "crushed by debt" outside the department in charge of privatizing student loans. (Link: ) It's just one example of the creative and determined protest against the ever-increasing debt burden being placed on students and graduates. If the Tories and Lib Dems refuse to drop their disastrous plans to sell our loans to private companies, this wave of action will be a sign of things to come. 
Join our new commenting forum
Join thought-provoking conversations, follow other Independent readers and see their replies