Work experience for students: Are placements really all they're cracked-up to be?
'Placements can offer very little in terms of actual work and there are only so many times one can ask for something to do'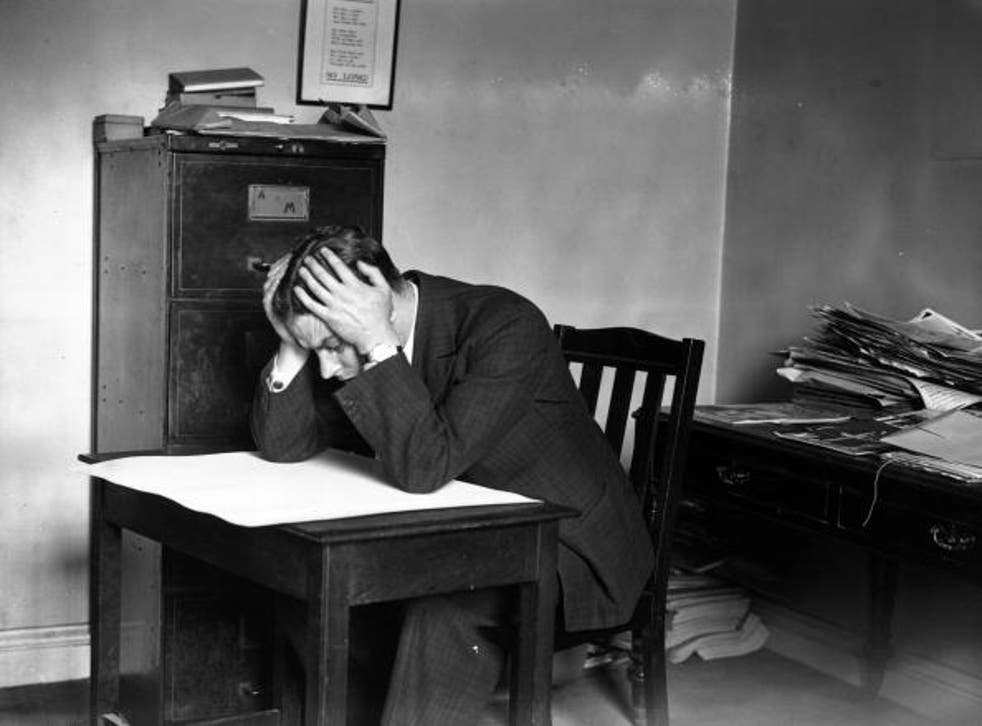 These days, a solid set of grades and an impressive degree just won't quite cut it. Additional work experience is a must-have for any student looking to land a job after graduation.
While the finance, accounting and consultancy sector all have their own paid summer internships, industries such as journalism often fail to offer placements quite as extensive or as well paid. If anything, it's quite the opposite.
Work experience, particularly within journalism, is usually unpaid and therefore legally limited to two weeks of work. Whilst as a whole it enriches our CVs and highlights our passion and dedication, work experience is not what it's always cracked-up to be.
Of course, there's no denying the benefits of work experience: it offers an invaluable insight into an industry that can't be attained elsewhere. From news rooms to court rooms or spring weeks, work experience can provide a tantalising glimpse into a student's possible future career or, alternatively, it can convince them that this isn't the industry for them.
For those seeking a graduate job, it can help students outshine competing candidates. According to UCAS figures, 29 per cent of employers say work experience is critical when recruiting young people while a further 45 per cent say it's significant. It adds to our employability and should not be overlooked.
The issue, however, does not lie with the shiny gloss work experience brings to our CVs. The crux of the matter concerns the nature of the placement itself. Speaking from a student journalist's perspective, these placements can offer very little in terms of actual work and there are only so many times one can ask for something to do.
Countless hours have thus been wasted scrolling through BuzzFeed or tentatively 'analysing' Twitter for the next big newsbreak. Sian Elvin, a 21-year-old English graduate and student journalist, describes how her placements have "differed wildly" and adds: "At some [placements], I've found myself asking and pitching until I've lost my voice and yet there's still very little to do.
"I often question why newspapers have interns if they have no work for us."
At the risk of generalising, it would be wrong to assume that all placements are as painful. On the contrary, actually.
15-year-old Tom Wagg, from Staffordshire, certainly made the most of his placement at Keele University when he discovered an entirely new planet. And particularly with smaller, local companies, work experience can be far more hands-on and intense – which, to clarify, is a good thing.
Raveena Kaur, a second-year politics student, says: "With the smaller firms I've worked at, the 'workies' are actually put to good use and aren't a constant source of annoyance to those around us. People seem genuinely happy to have us."
Sian echoes this sentiment, adding: "Some newspapers have really utilised my presence there and not only published my writing, but helped me develop my journalistic skills."
Nonetheless, placements can be a tiresome experience which involves pestering every single employer, subtly pleading with them for work, no matter how menial. As a generation that's constantly lambasted as being 'lazy', 'unproductive' or 'unwilling to work', there are thousands of students out there who are eager to work themselves to the bone. These placements should be an opportunity for us to showcase this eagerness but, instead, it can be a demoralising experience.
Chris Davis, a 20-year-old history student, says that, when a placement fails to match your expectations and you spend a lot of the time being overlooked in the work environment, it's not always the best use of such a valuable experience.
The debate around work experience is further complicated by its susceptibility to the influence of wealth. After all, money talks.
Websites such as Internships Abroad offer students placements abroad for a price of more than £1,000 while CV-enhancing trips to community projects in the developing world charge huge sums of money. Relevant experience therefore becomes a luxury to those who can afford it. The privileged exclusivity of work experience is further highlighted by websites such as MyInternSwap which enables parents to advertise placements in return for experience for their own children.
Earlier in the year, staff at the BBC were found to have used the controversial website advertising placements in radio, web and news broadcasting in return for internships for their own children.
As an experience that can often fail to live up to expectations, these placements run the risk of being a waste of time. As well as clamping down on the privileges of the wealthy, it's time these placements put us to better use. That's ultimately what we're there for.
Twitter: @samueljlovett
Join our new commenting forum
Join thought-provoking conversations, follow other Independent readers and see their replies