The year of books? Today's young people interpret reading as a social exercise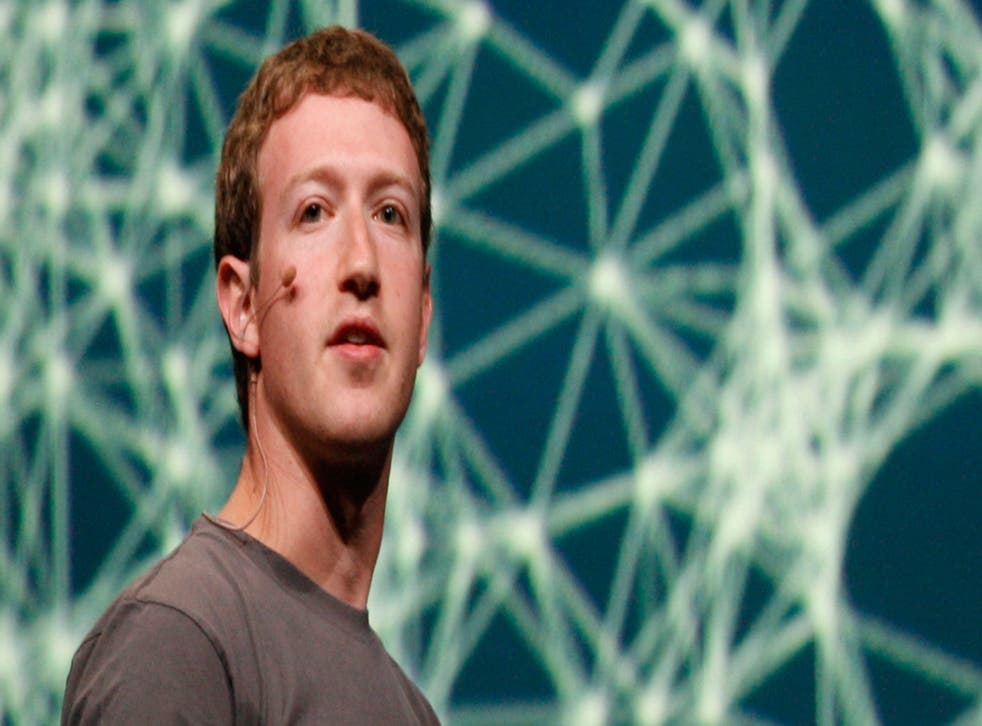 Mark Zuckerberg, the founder of Facebook, has declared 2015 the Year of Books, committing to read a book every fortnight while discussing it on Facebook. The ultimate digital champion is now championing the world's most traditional form of expression and creativity, telling us that reading books and our social media culture can go hand in hand.
The smell of fresh paper and the thrill of turning over a new page could never compare to pressing a microscopic button on a Kindle e-reader. But given the unquestionably lower cost of non-print books, Britain's libraries and independent booksellers are in tougher competition than ever. The obvious question is: are young people reading, and if not, what will encourage someone to pick up a book in 2015? We live in an age of sharing. What was once considered a distinctly private experience is now one to make public. These days, it hardly seems worth looking past the front cover of a book before checking its rating on Goodreads. Put simply, the nature of reading is changing, and those rare independent bookshops still thriving are the ones that embrace this.
A prime example of this is Beerwolf, a bookshop within a cosy, dimly-lit pub in Falmouth, Cornwall. Books are flying out just as fast as pints. The owners are book-and-beer lovers at heart, passionate about creating an atmosphere which encourages both reading fascinating books and socialising.
"Some people come in for a book and end up having a drink, and some people come in for a drink and end up buying loads of books," says bar manager Ellie.
"The owners, Alice and Dom, are passionate about real ales and beautiful books. Alice is really keen to keep people reading actual books, not just applications on their smartphones. Her knowledge of books is amazing."
Dom added: "We started off by opening a bookstall in a garage in Suffolk, and we used to go to the pub all the time. We then moved the bookstall to Falmouth, bought the premises and opened up the pub two years ago. At the time I only had two interests, reading books and drinking beer."
Not only are bookshops themselves becoming highly social spaces, reading now shares the same platform as "beauty gurus", "vloggers" and news channels - the instantly gratifying world of YouTube. "BookTubers", most often teenagers, document their reading experiences via webcam, recommending reads and setting themselves impressively large reading goals for their viewers to follow.
"BookTubing enables new generations of young people to take an active part in reading. It's a reclaiming of literature in a sense; globally, young people can come together to appreciate texts, create friendships and communities, and at the same time, renew a love for what some would say is a dying industry," says Laura Vaughan, the BookTuber behind the channel Not Another Laura.
The rise of the BookTuber speaks volumes, pun intended, about how reading is adapting to suit our modern, socially obsessed lives. Both teenagers and adult BookTubers sit in front of their laptops and talk about their "TBR" (To Be Read) piles. They speak into the camera with impressively large book collections in the background, holding up gorgeous hardcovers. Whether they're talking about Jane Eyre or the Twilight saga, this fills me with optimism.
Today's young people interpret reading as a social exercise. It's not just about picking the book up and reading - it's about interaction.
As long as there are platforms for sharing, whether over a beer or through an iPhone screen, there will be readers. This is what libraries and bookshops would be wise to embrace.
Join our new commenting forum
Join thought-provoking conversations, follow other Independent readers and see their replies